Ok, this is great for breakfast… lunch…snack…pre-dinner, pretty much anything! Super easy to make, totally delicious, and amazingly healthy! Did I mention this is vegan? Yup! Now everyone can partake in this goodness. I've always enjoyed beets – savory and in smoothies, and lately I've been noticing all varieties of beets being sold. I recently bought ready-to-use cooked and peeled beets. They're vacuum packed, so they can last for a while. I love them!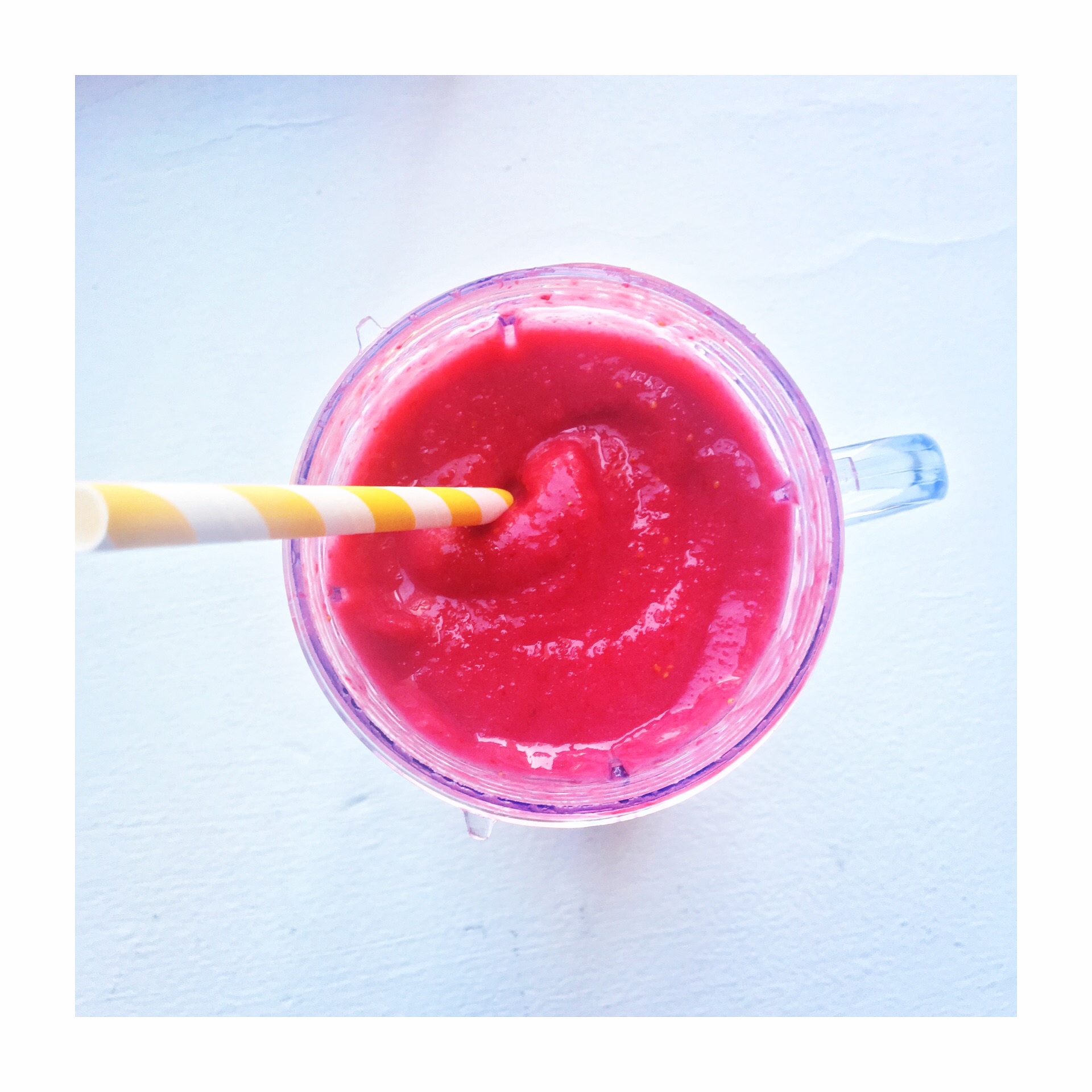 Make this for breakfast.. just do it!!
Beet-Strawberry Smoothie:
1 cooked and peeled beet – halved
4-5 frozen strawberries
1/2 cup almond-coconut milk (or whatever non-dairy milk you like)
1 tbsp agave – or any vegan sweetener
1. Blend everything together until smooth. I used my Magic Bullet! Enjoy!