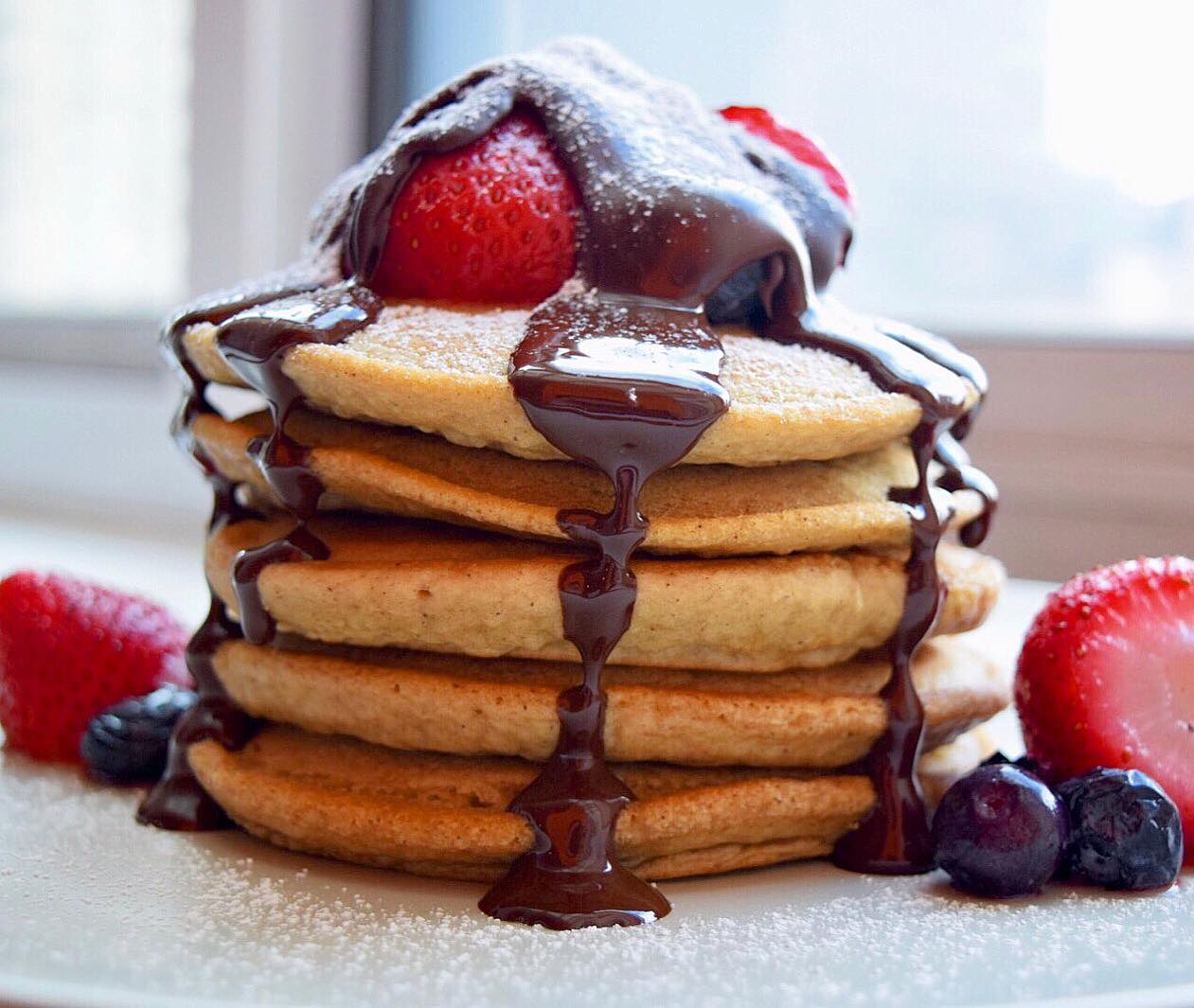 I see all these towering pancake posts on Instagram. Like – who is spending the time to make these for breakfast?! I can barely wake up in time to do my makeup in the morning, let alone make a towering stack of delicious pancakes. Keyword – delicious. So,, I (or you) may not have time to make pancakes on a school night, but it's definitely feasible on a weekend. And I want to show you just got simple, healthy, and VEGAN it is! I whipped some super simple Chocolate Espresso Pancakes – its like your morning coffee and breakfast in one! I bet you have all these ingredients on hand – so no excuses, get to pancake stacking!!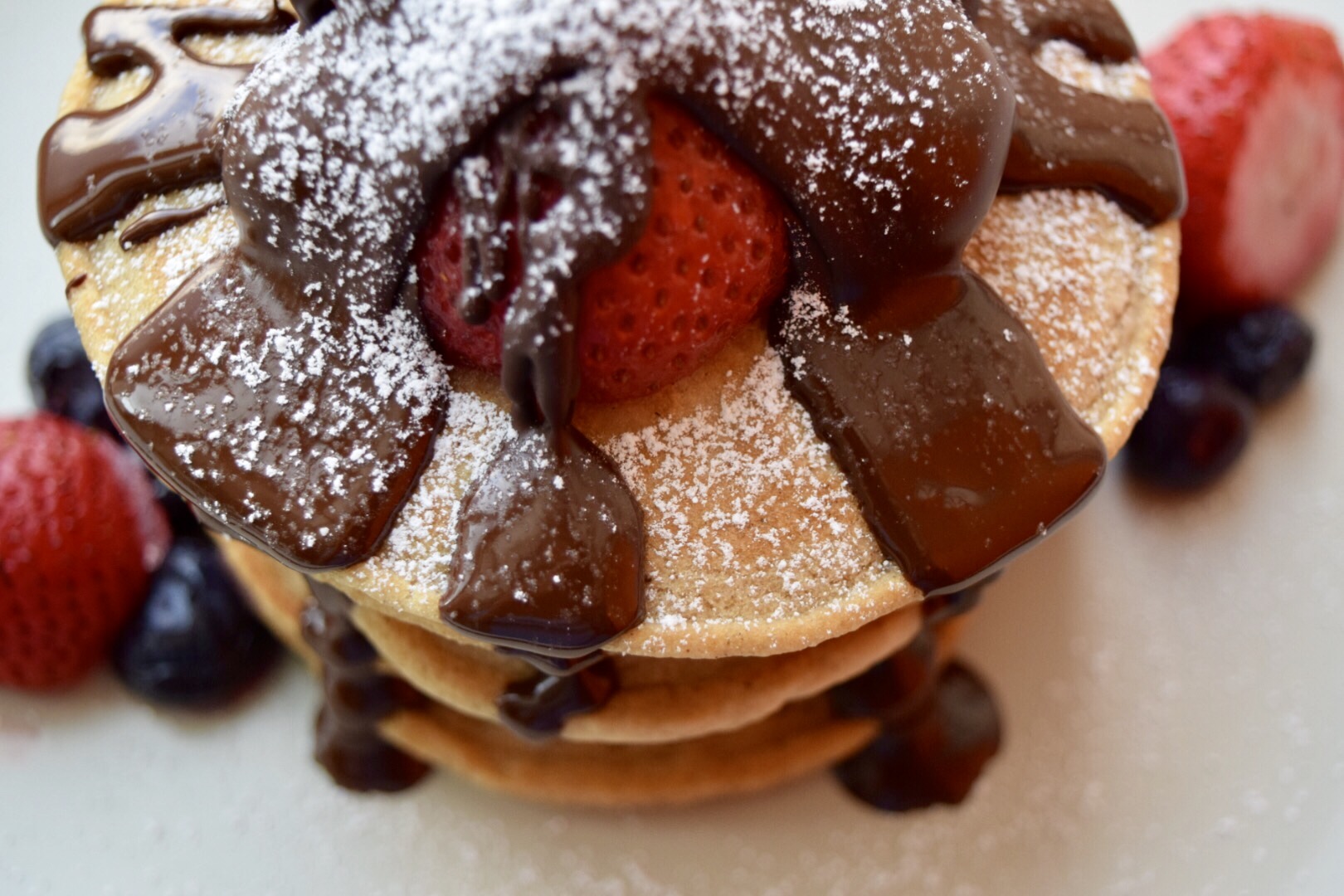 Chocolate Espresso Pancakes:
1 cup all purpose flour – sifted (sub in gluten-free flour if desired)
2 tsp baking powder
1 tbsp sugar
1 tbsp instant espresso
1/8 tsp cinnamon
1/4 tsp salt
1 cup Vanilla Almond Milk
2 tbsp vegetable oil
8 oz dark chocolate – melted
Cooking Spray
fresh berries – for serving
powder sugar – for serving
good quality maple syrup – for serving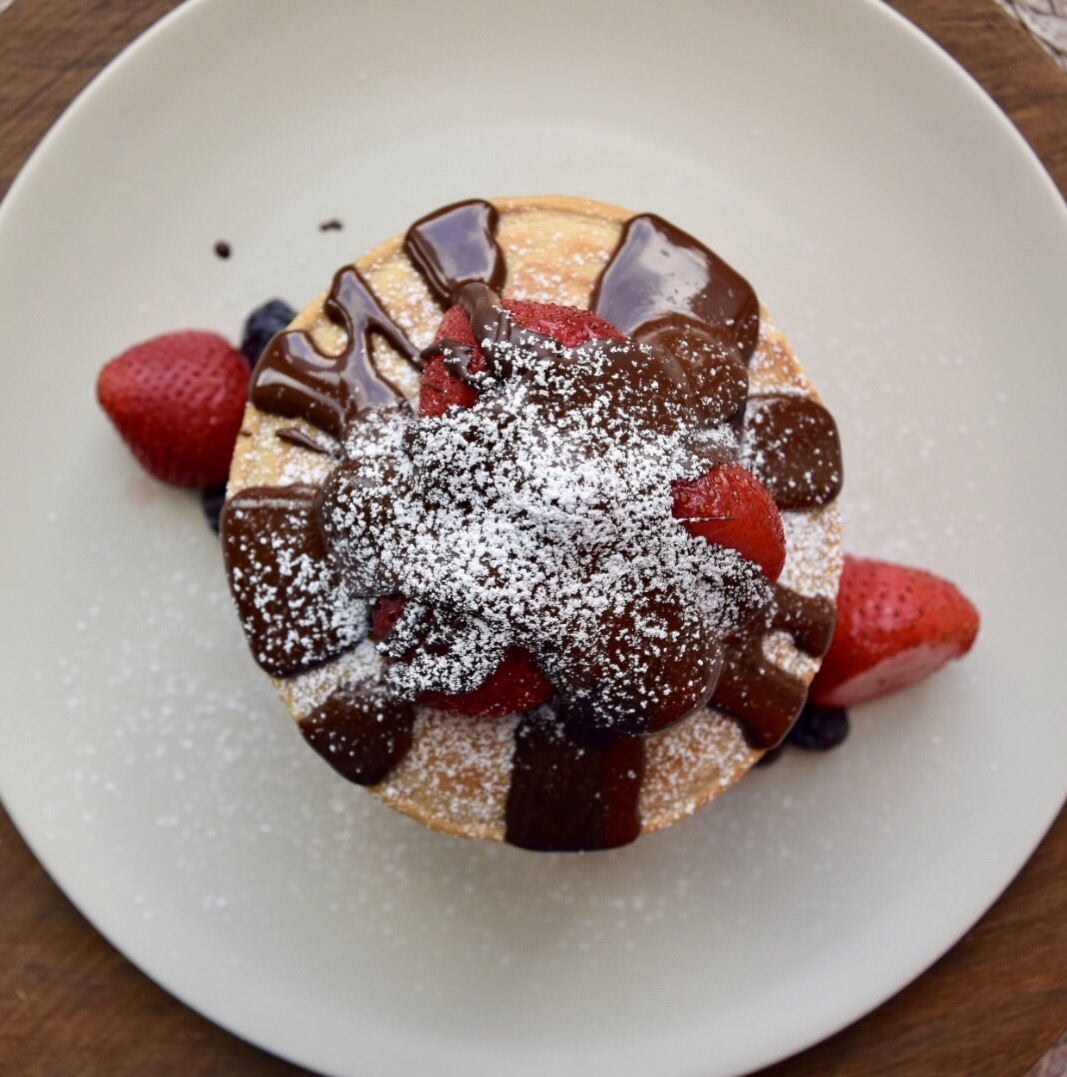 1. In a large bowl, mix together all of the dry ingredients. Add in the wet ingredients and whisk until smooth and lumps are smoothened. Let sit for 5 minutes.
2. In a nonstick skillet, place over medium flame. Once an is hot, pour in 1/4 cup of batter and evenly spread into a circle. Cook about 2 minutes – until bubbles begin to form around the edges, then flip. Cook another 2 minutes. Pancakes will be light brown in color. Repeat, until you've made about 6-8 pancakes.
3. You can make one giant stack for yourself (like I did for myself, because I don't like sharing and have "youngest child syndrome"), OR you can be a nice person and make 2 small stacks for 2 people. I layer the pancakes with a touch of melted dark chocolate in between each layer. On top, I add berries, pour over remaining dark chocolate, a touch of maple syrup and a bit of powdered sugar. Yum!
Serves 2.