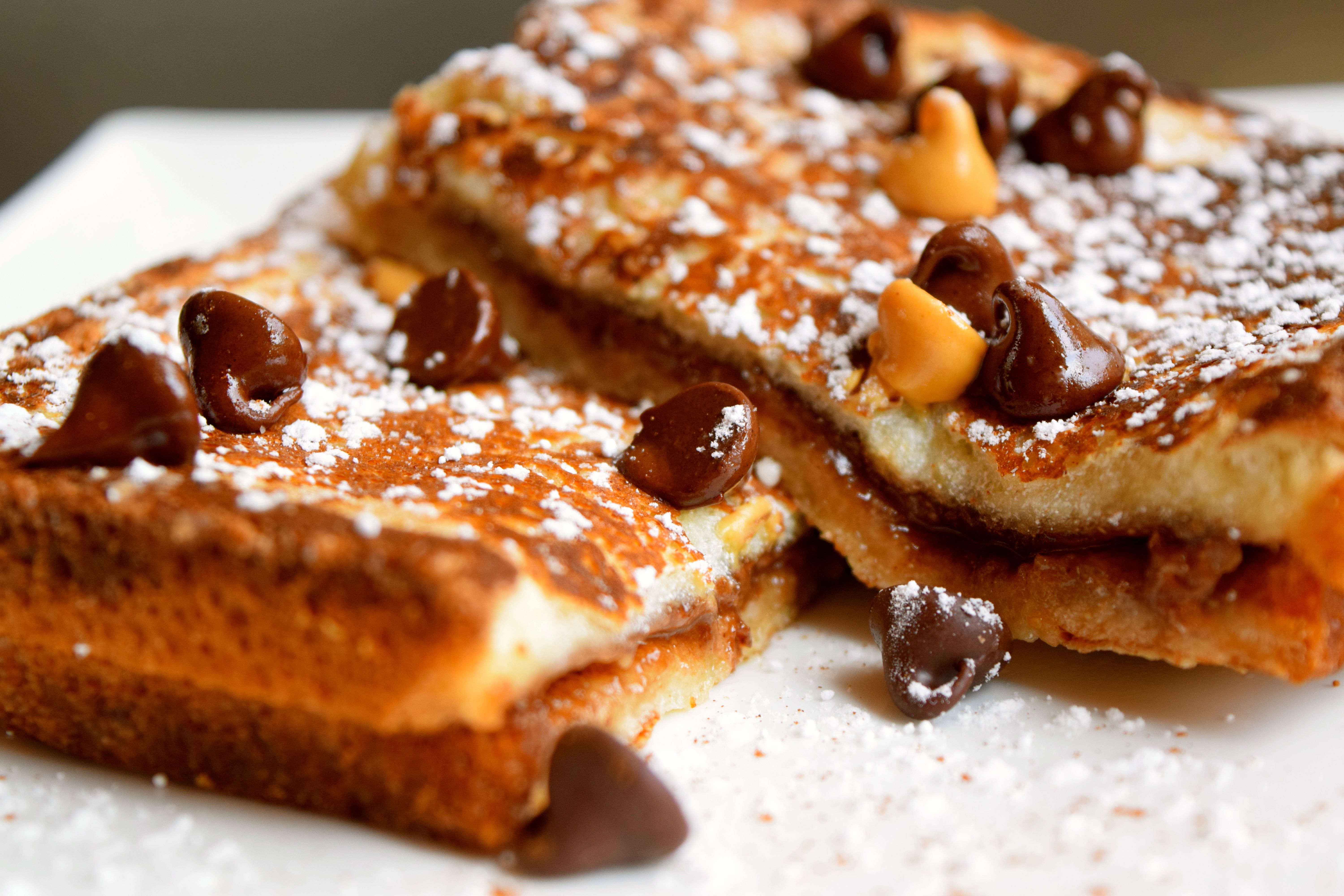 Does this really need an introduction? Don't the pictures just speak for themselves?!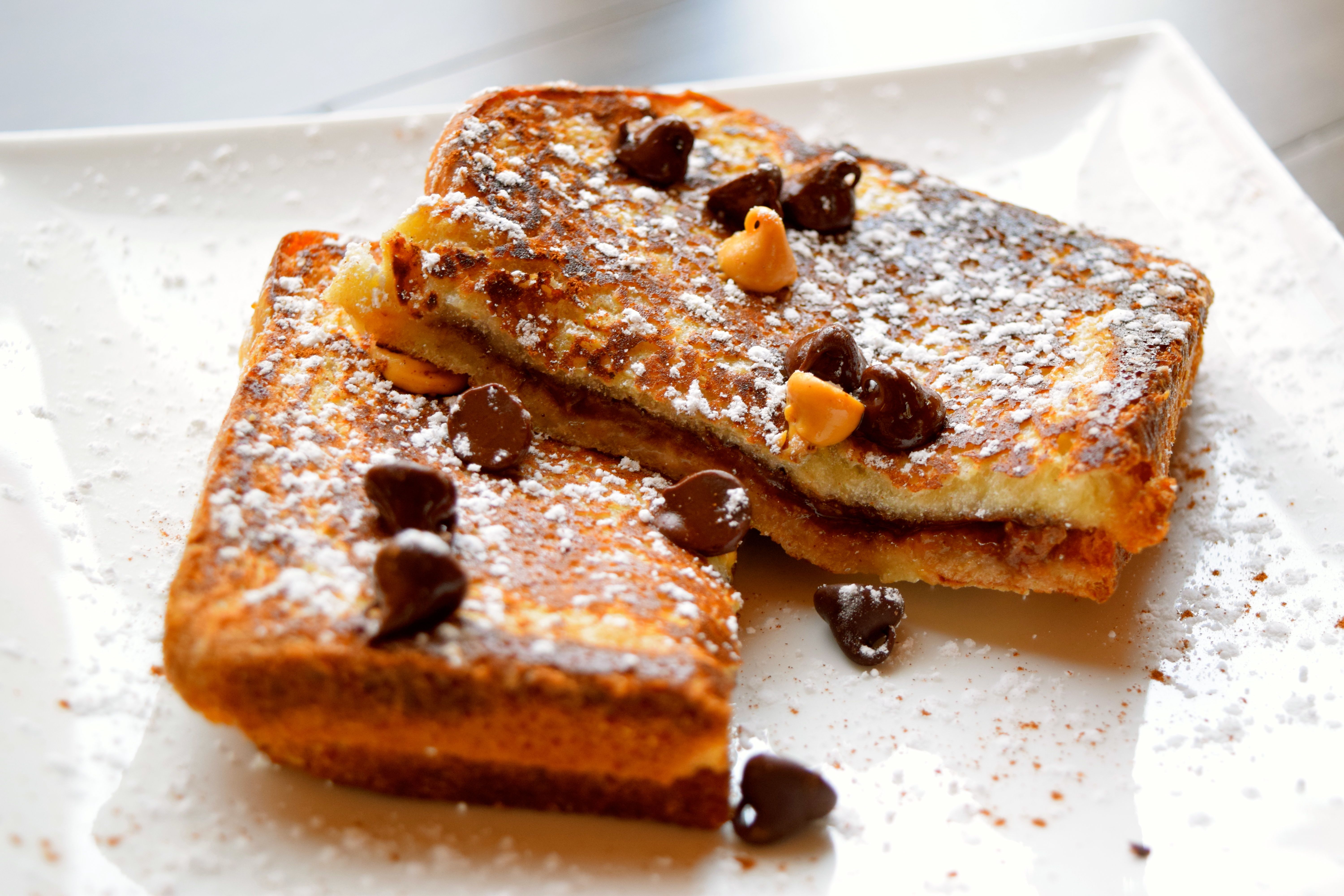 Chocolate Peanut-Butter Mascarpone French Toast: 
4 slices of white bread
1/4 cup fat-free half&half
1 tsp vanilla extract
1 tsp ground cinnamon
4 tbsp Reese's Peanut Butter Spread
4 tbsp mascarpone
chocolate chips
peanut butter chips
powdered sugar
1. Please half&half, vanilla extract, and cinnamon in a shallow plate/bowl and stir as such: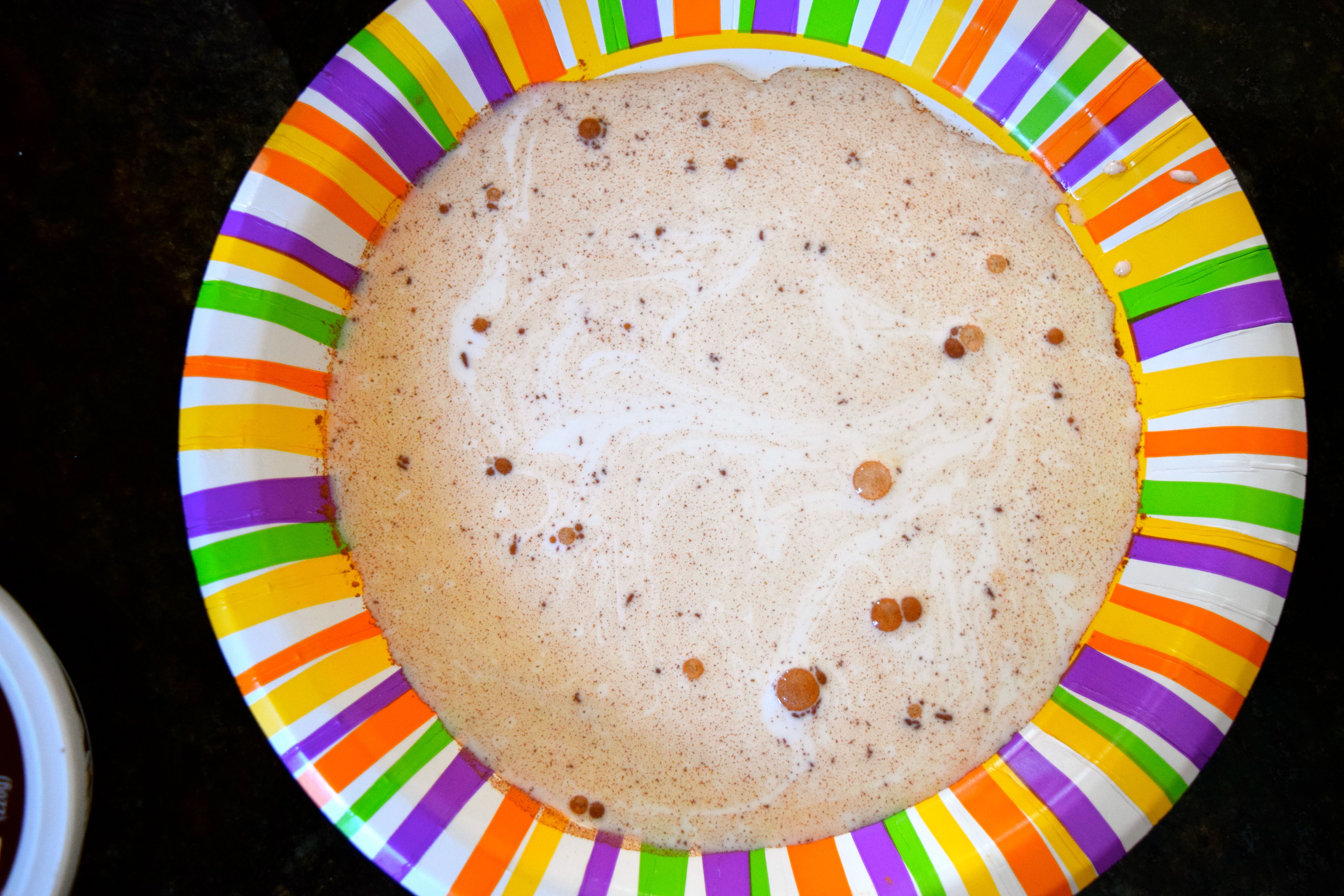 2. On two slices of bread, spread 2 tbsp Reese's Peanut Butter Spread on one and spread 2 tbsp mascarpone on another as such. Close and press together.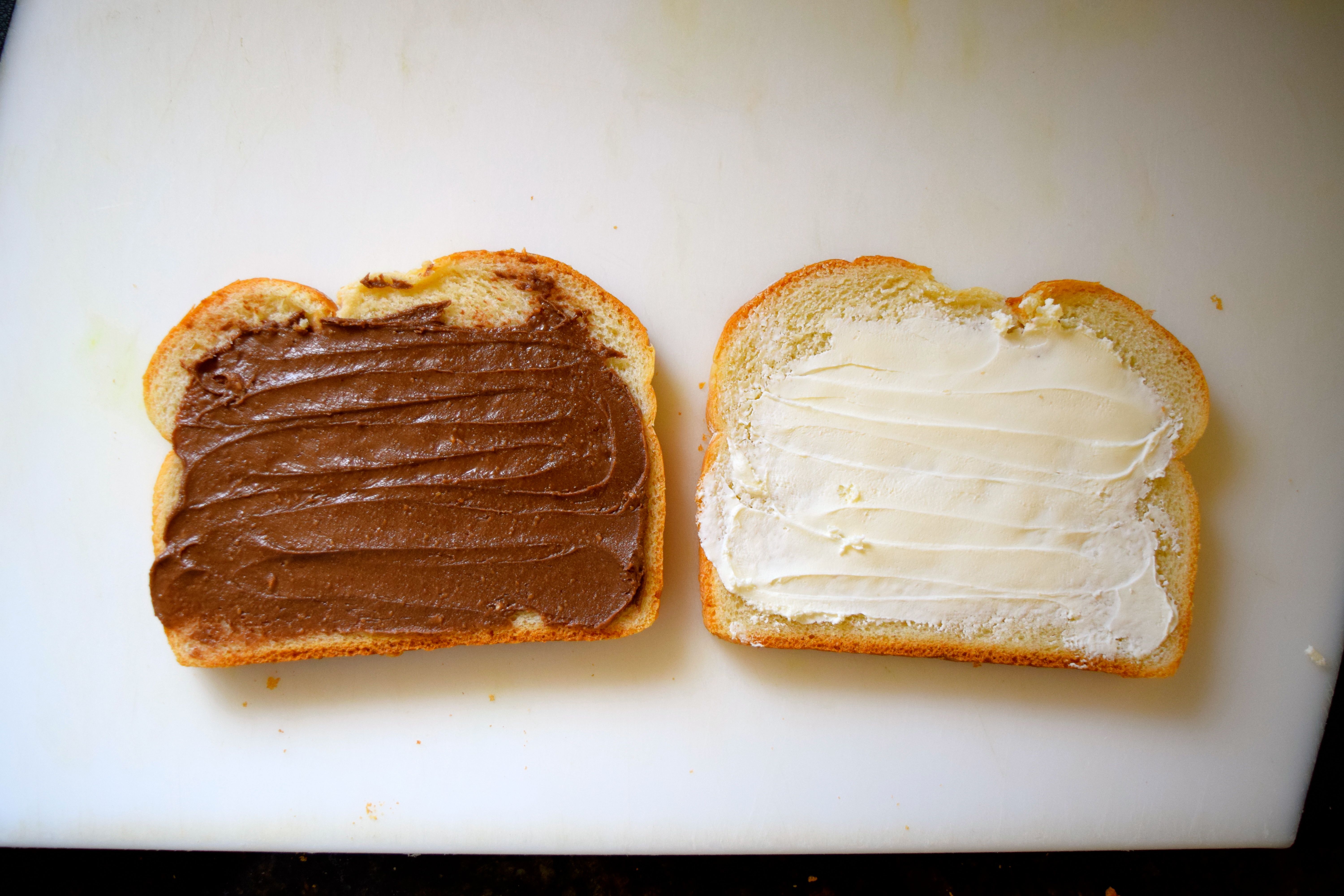 3. Lightly dip in the half&half mixture just to coat each side completely. Please in a hot non-stick skillet and brown on each side about 3-4 minutes: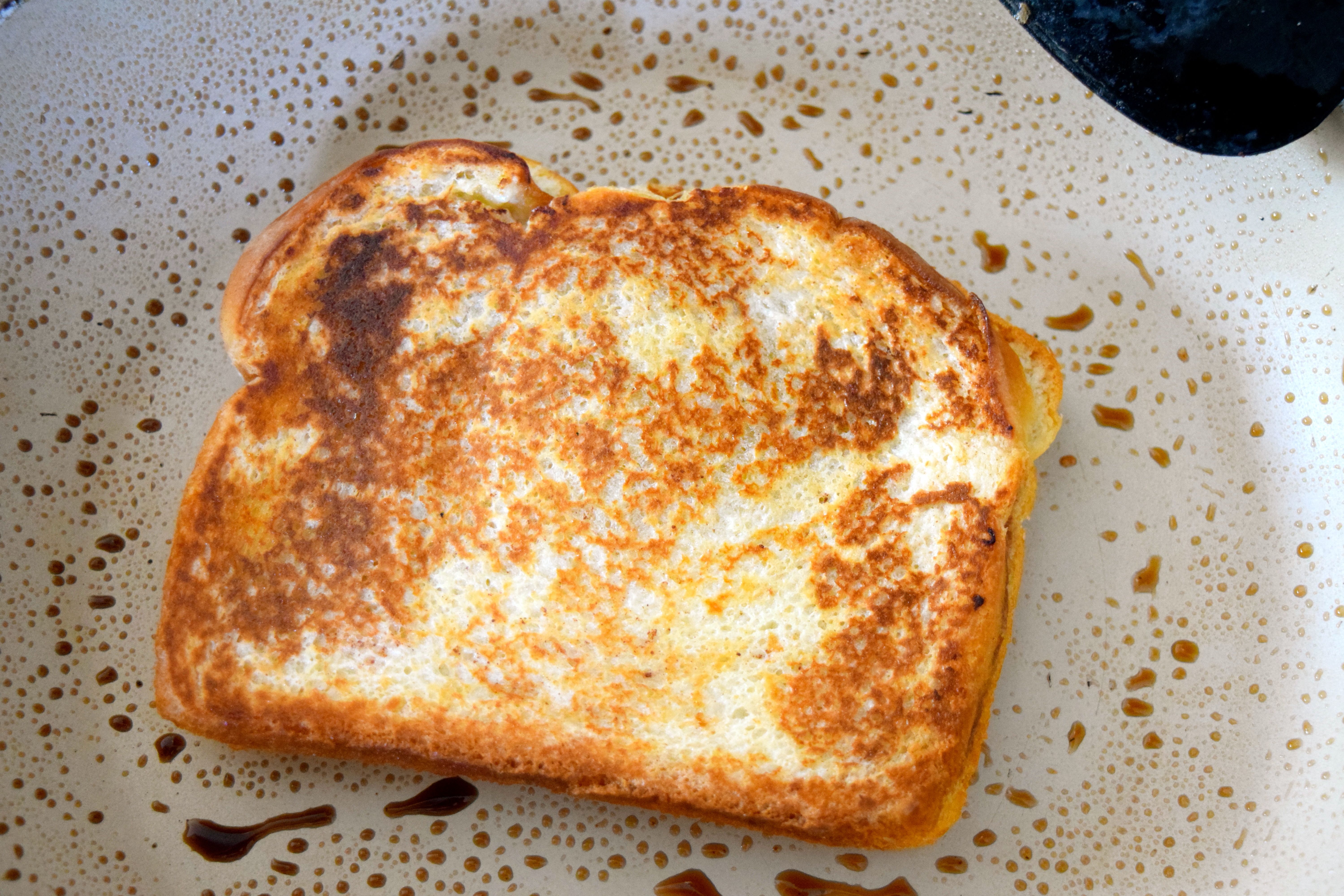 4. Slice in half, top with chocolate chips and peanut butter ships and a sprinkle of powdered sugar. Serve!