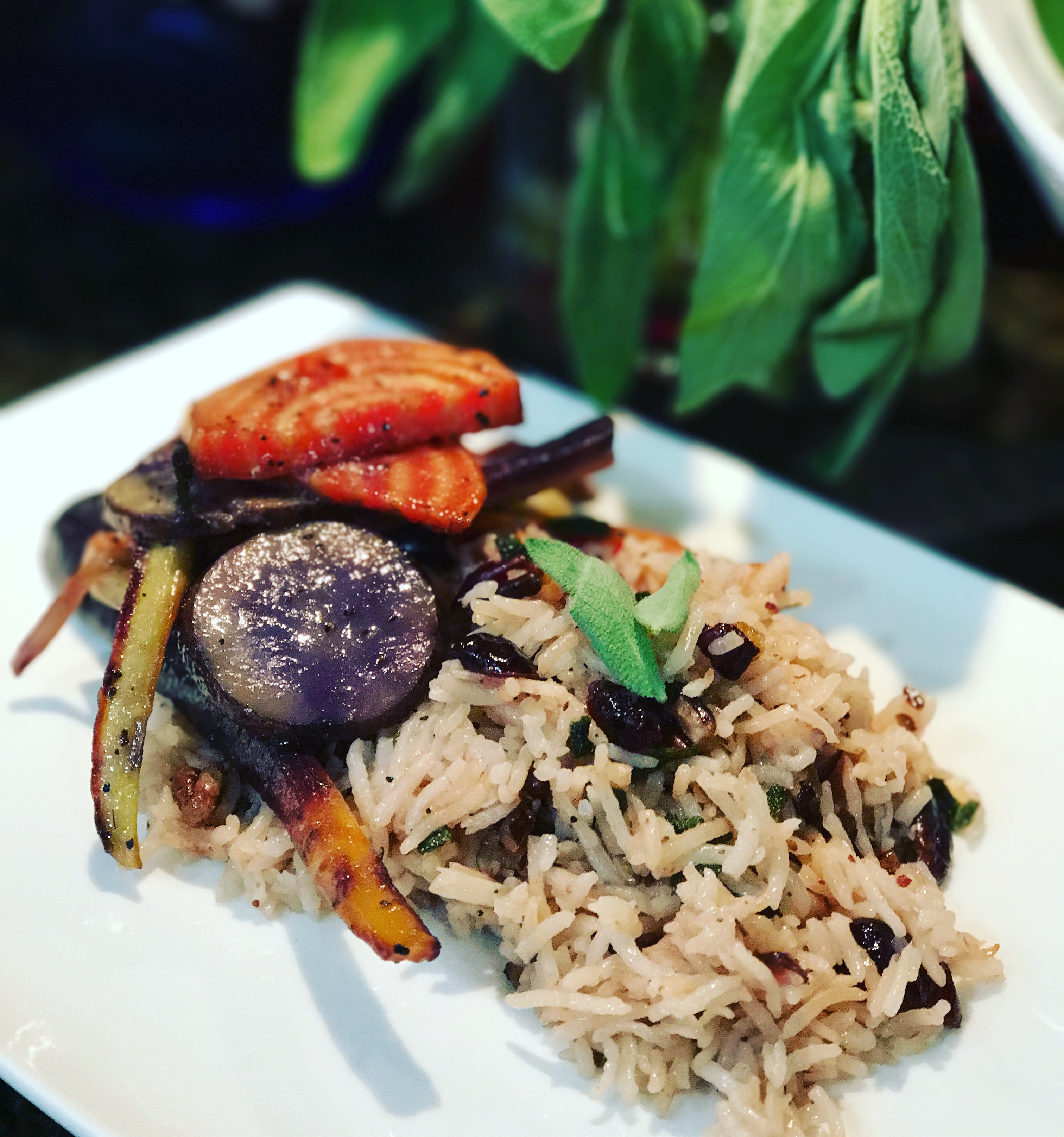 Perfect for autumn. Perfect for winter. Perfect for people who don't want to spend hours boiling rice and messing up.
Cranberry Almond Rice Pilaf
1/2 cup basmati rice – thoroughly rinsed
3-4 tbsp dried cranberries
3-4 tbsp pecans – roughly chopped
1 tsp freshly ground nutmeg
1 bay leaf
salt
black pepper
1 tbsp fresh sage – roughly chopped
vegetable oil
1. In a medium non-stick pan, add about 1 tbsp vegetable oil and set over medium flame. Add in the cranberries, pecans and bay leaf. Saute until cranberries begin to soften and becomes fragrant.
2. Add in the rinsed basmati rice. Season with salt and pepper. Saute for a few minutes until the rice begins toasting and has a nutty fragrance.
3. Add in 1 cup of water and bring to a boil, then reduce heat to low and cover. Cook for about 15 minutes until water has absorbed and rice is cooked. Fluff with the fork and add in sage – lightly toss. Enjoy!