Vegan pancakes. So easy. So delicious. There is no reason not to try this. They're also healthy. YUP, HEALTHY. I don't think I need to say much else, but that you should make these right. now.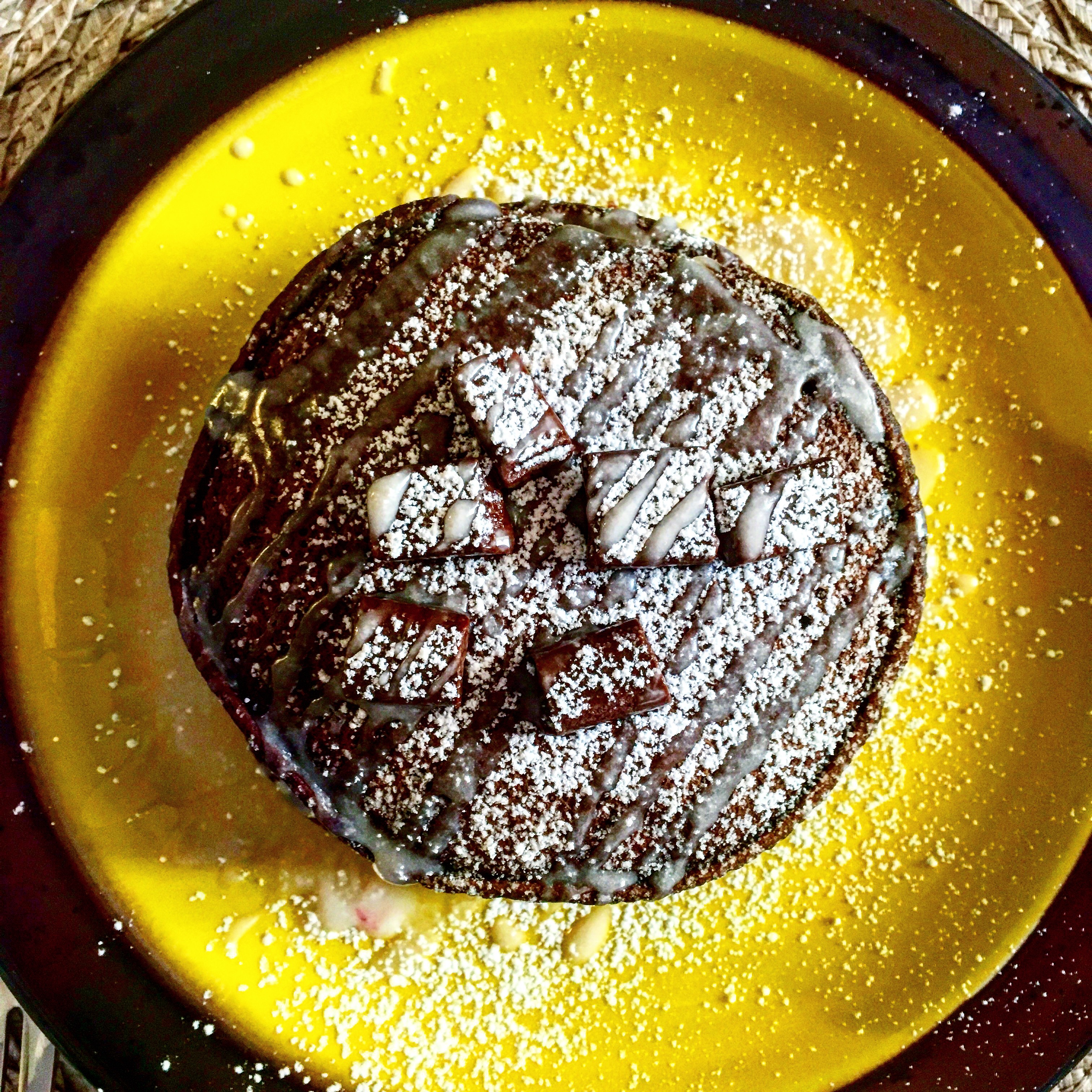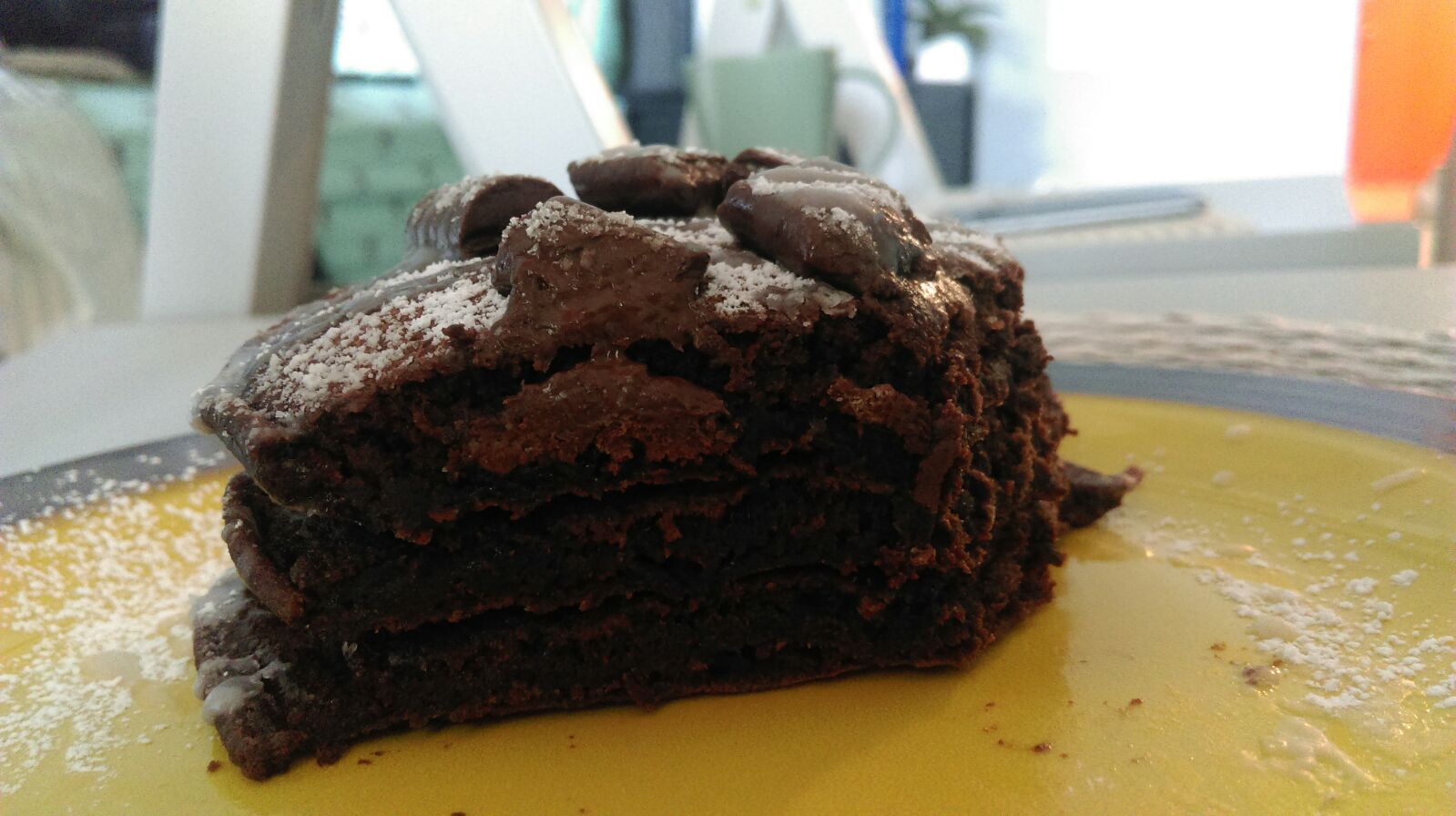 Dark Chocolate Vegan Pancakes
Batter:
1 cup all purpose flour
1/2 confectioner's sugar
1/4 cup cocoa powder
3/4 tsp baking powder
1/4 tsp baking soda
1/4 tsp salt
1 cup almond-coconut milk
1/4 tsp vanilla extract
Drizzle:
1/4 cup confectioner's sugar
2-3 tbsp almond-coconut milk
Garnish:
Chocolate chips
powdered sugar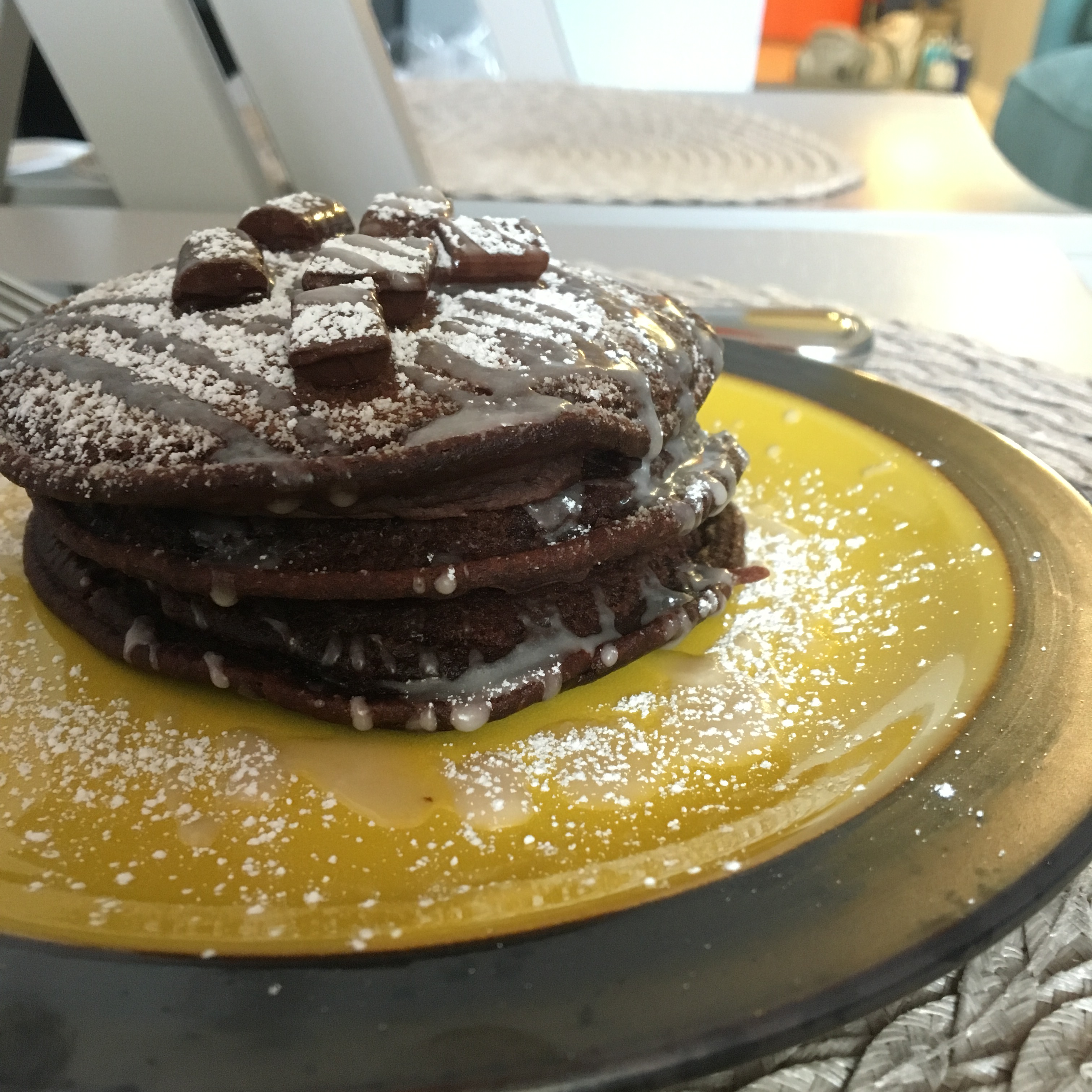 1. Sift together all the dry ingredients. Whisk in the milk and vanilla extract until smooth and not lumpy. Heat a non-stick skillet over medium low heat. Spray with PAM. Pour in 1/4 cup of batter. cook until top starts bubbling. Flip, cook for another minute. Repeat until you've made about 8-10 small pancakes.
2. Place on a hot dish and drizzle with sweet icing and garnish with chocolate chips and powdered sugar. YUM