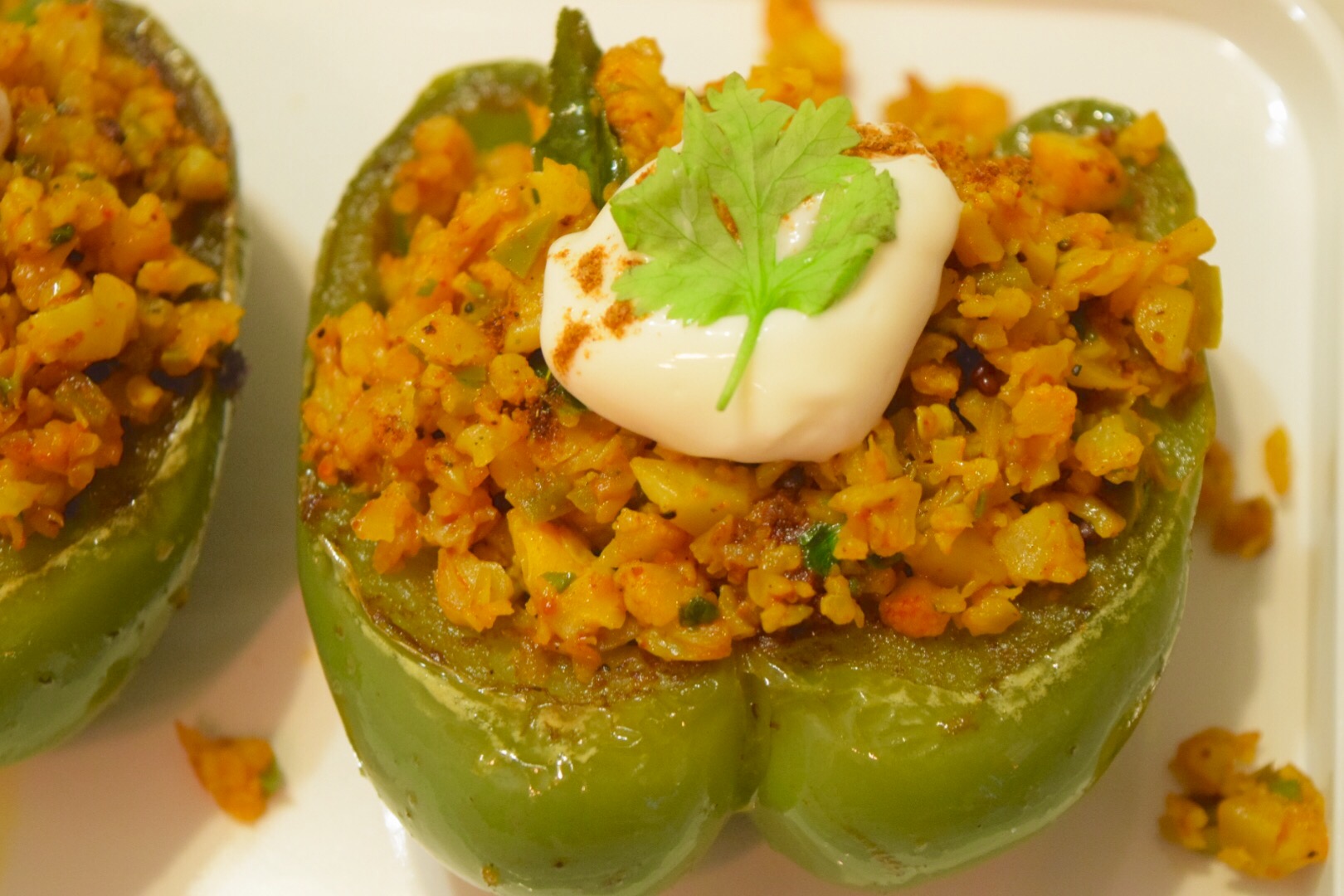 Have you ever eaten Stuffed Capsicum at an Indian restaurant? Its generally North Indian dish of roasted green bell peppers stuffed with a potato-paneer mixture and cooked in an aromatic gravy. I made a similar dish, except with a South Indian touch – no gravy, no paneer, and instead, with Cauliflower and South Indian spices. Also, it's totally VEGAN!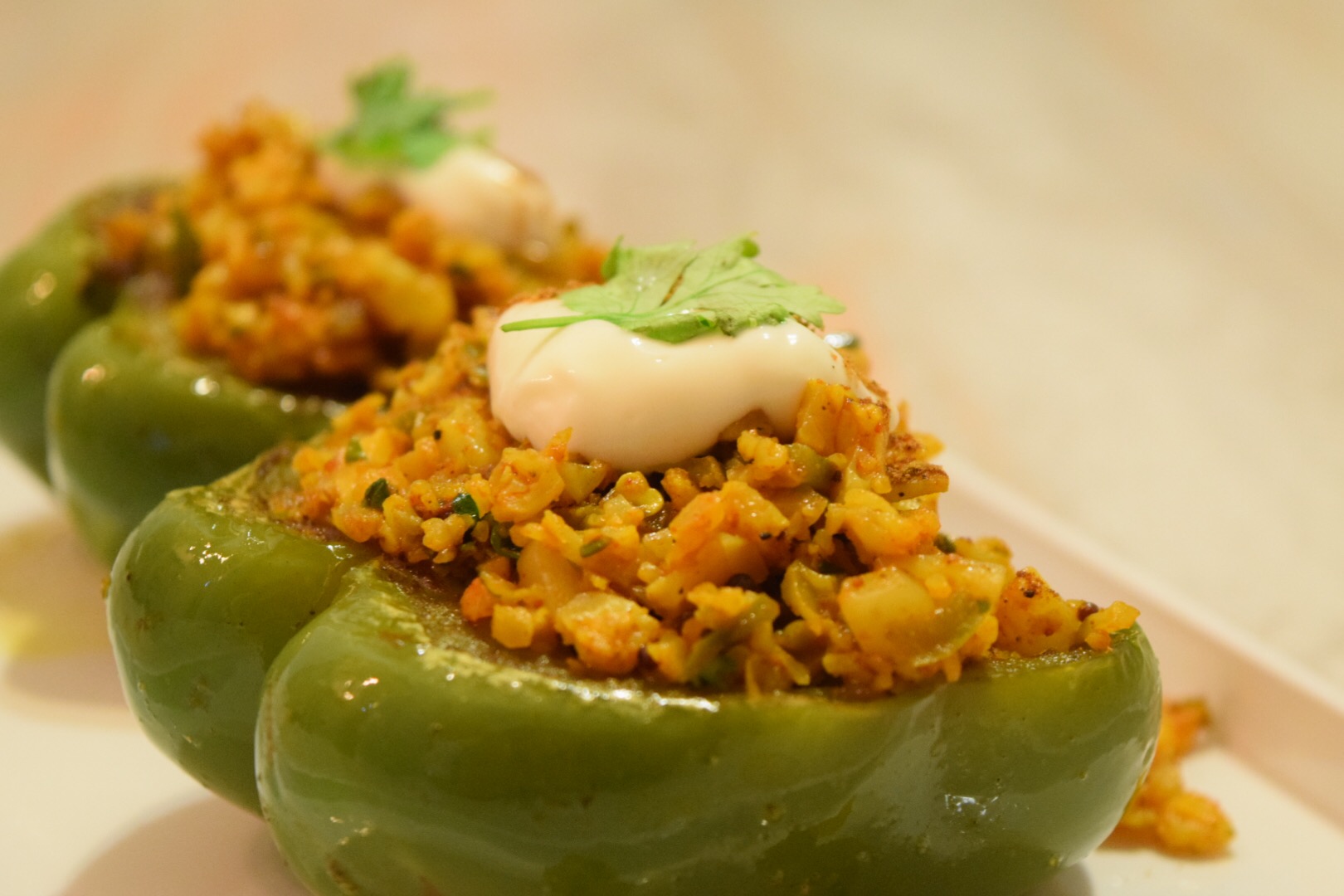 Indian Cauliflower Stuffed Capsicum:
1 small head of cauliflower – washed, dried, and only the floret heads cut and nearly minced
1 green bell pepper – halved and stem/seeds removed
5-6 curry leaves
1 tsp black mustard seeds
1/2 tsp hing (asafoetida) – optional
1/2 jalapeño/serrano pepper – minced
1 tsp turmeric
1 tsp/tbsp – red chili masala (homemade) – substitute regular chili powder
1 tsp jaggery or honey
1/4 lemon – wedge
salt
black pepper
handful coriander – minced
vegetable oil
Naan/chapathi – to serve
vegan yogurt – to serve (optional)
1. In a large non-stick pan, heat about 2 tbsp vegetable oil over medium-high flame. Once the oil is hot, add in the mustard seeds and curry leaves. Take a stand back, because the curry leaves will begin popping/splattering in the oil. Once popping has subsided, add in the hing, while mixing the mustard seeds and curry leaves into the oil. Now add in the minced serrano and cauliflower. Mix into the oil, making sure the cauliflower is getting coated with the spices. Add in the turmeric and red chili masala. Continue stirring. Cauliflower will begin to soften, but to expedite the process, I cover with a lid for a couple of minutes. After of 2-3 minutes, stir and add in the jaggery/honey and a squeeze of the lemon, salt and pepper. Stir and taste. The flavors should be balanced for sweet and spicy. Cauliflower should be fork tender, not mushy. Mix in chopped coriander. Once completely cooked, remove from the pan and set aside.
2. In the same pan, add a bit more oil and set over high flame. Place the halved green peppers flesh side down and cover for 2-3 minutes. Remove lid and flip to the other side. Cover again and cook for 2-3 minutes. Remove and if the green peppers are charred and fork tender, remove. While hot, sprinkle with salt.
3. Place green pepper halves in a serving dish, and fill each one with a generous amount of cauliflower mixture and top with yogurt and coriander. Serve with naan or rice!
Serves 2