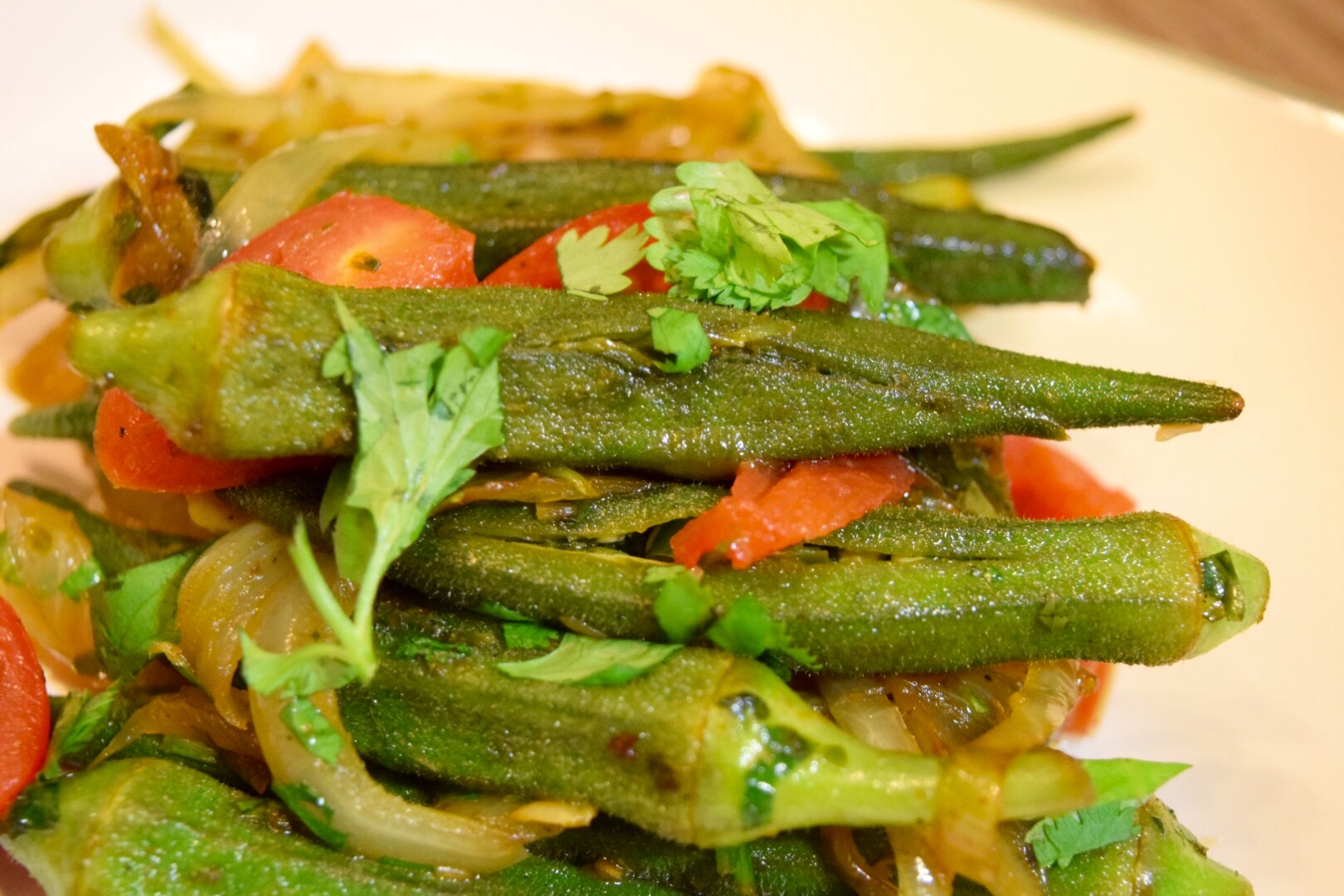 Okra… lady fingers…I actually never really knew why they are called that. Regardless, okra is one of my favorite vegetables – there are so many different versions in Indian cooking – stuffed, fried, sautéed. I decided to make a variation of my moms stuffed okra. I noticed that people tend to shy away from cooking okra, because it's "slimy." Well, I just have to say – you're not cooking it right! Never wash chopped okra and put it in a hot pan – that's the recipe for for SLIME CENTRAL.
Anyway, back to my okra. Check out my recipe and let me know what you think in the comments!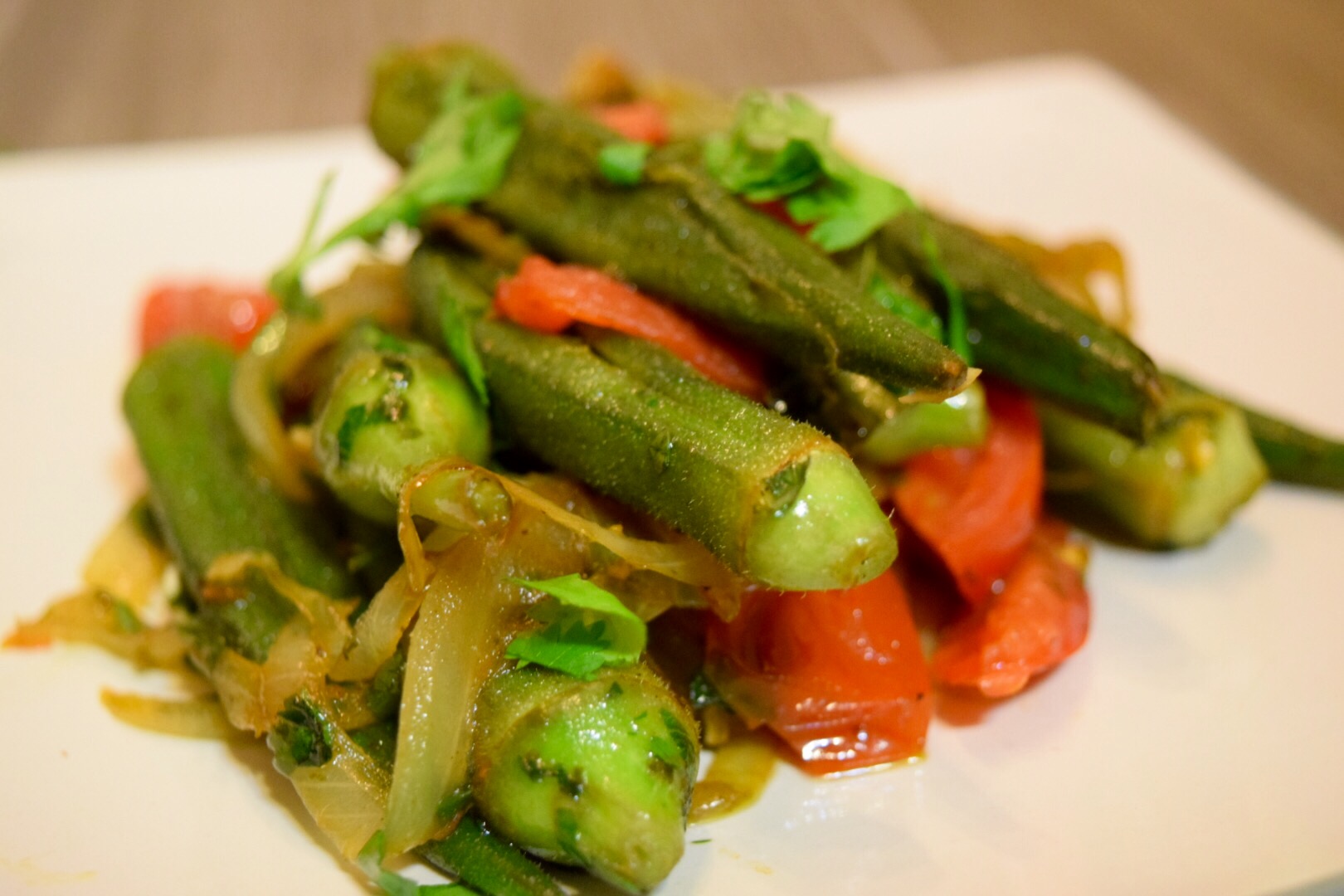 Stuffing:
15 okras (or 20 depending on the size)
handful or coriander
2 green chillies
1 tsp cumin
pinch of salt
pinch of black pepper
Saute Ingredients:
1 tsp black mustard seeds
5-6 curry leaves
1/2 white onion – sliced
2 cloves garlic – minced
handful cherry tomatoes – halved
handful coriander – chopped
vegetable oil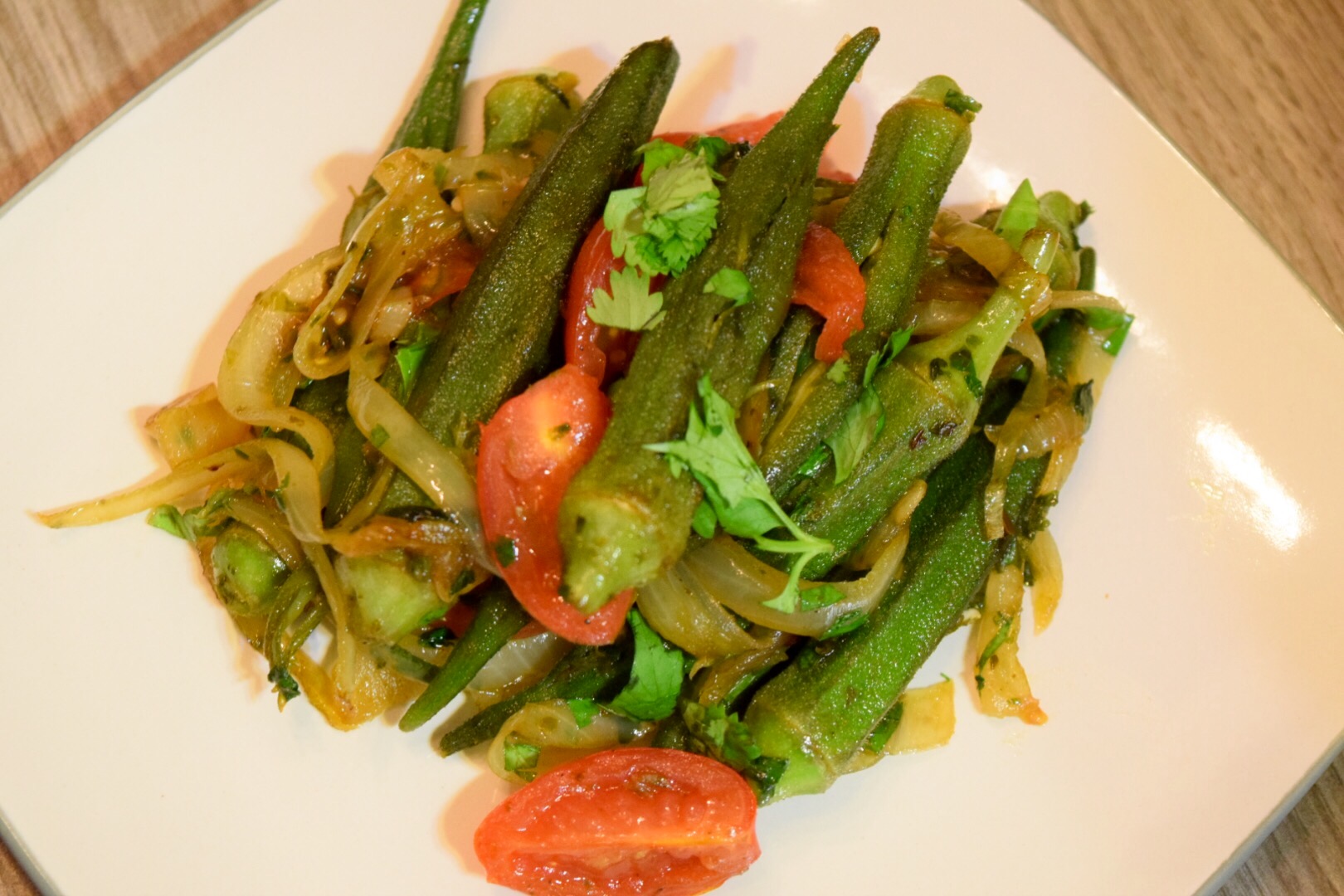 1. In a small blender/coffee grinder, blend together all the stuffing ingredients. It might be a little tough to blend, so you may need to add in a few drops of water. It should be a consistency of a paste.
2. Using a paring knife, slit each okra down the center horizontally, making sure not to break through to the other side. Take about a 1/4 tsp of the stuffing and place into the okra. Repeat until all the okras are stuffed. Set aside.
3. In a medium saute pan, pour in vegetable oil to lightly coat the bottom of the pan. Place of medium-high flame. Add in the mustard seeds and when they start popping, add in the curry leave. Be careful they splatter when they pop! After about 15 seconds of popping, add in the onions and garlic. Saute for a minute. Then add in the stuffed okras. Continue sautéing.
4. You're going to saute this for a good 10-15 minutes, until the okras are fork tender. Once cooked add in the tomatoes and coriander and toss.
5. Serve with rice and/or naan.