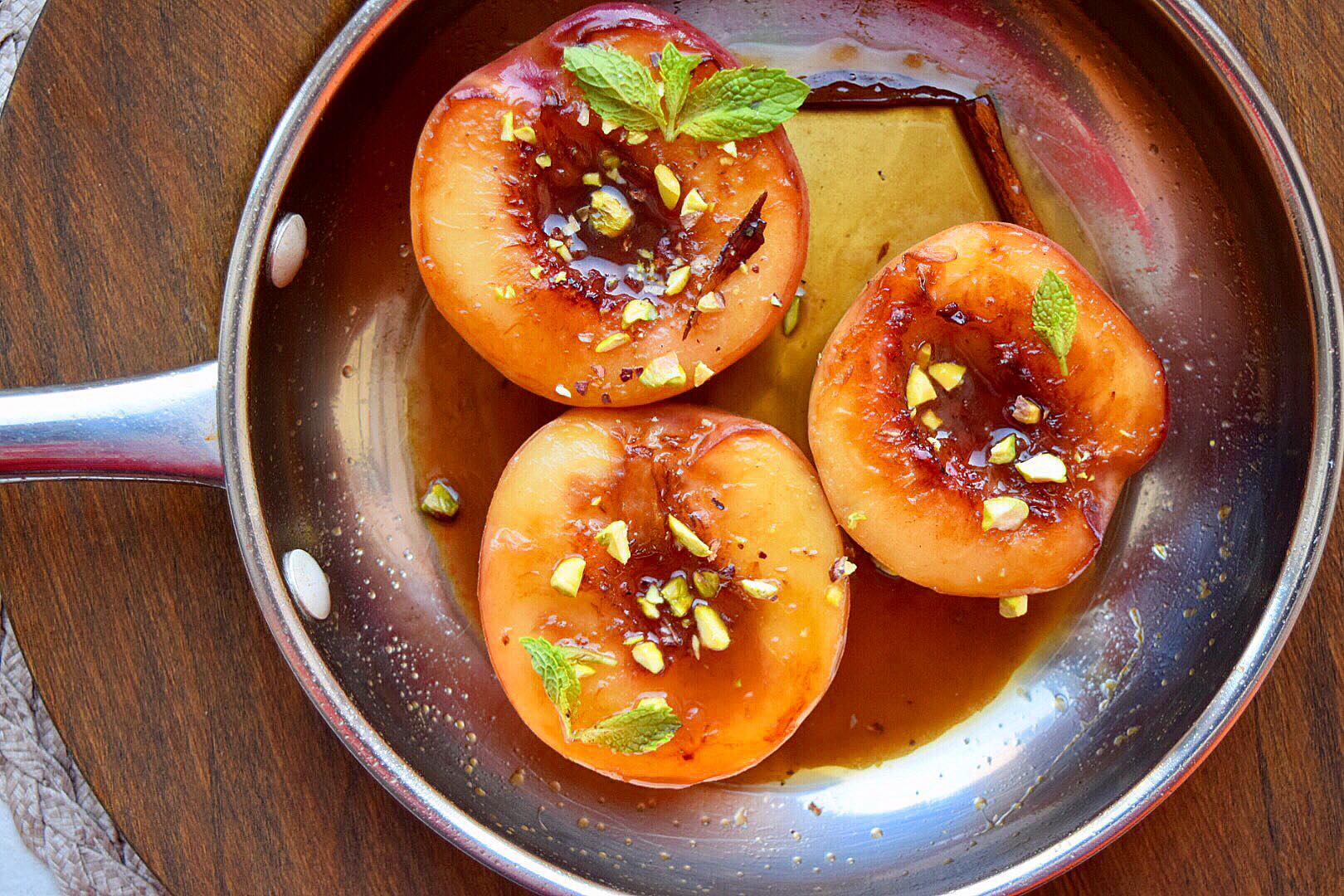 As the summer comes to a close (and it really feels like a sudden close cause its 60 degrees in NYC right now!), I like to take full advantage of summer fruits and vegetables. I generally like eating fruits as is – natural and untouched. But sometimes, it's fun to dress them up a bit! I got my hands on some gorgeous peaches, so I decided to make a quick breakfast. Think peach cobbler, but without the biscuit, ice cream, or baking. Ok, maybe its not a peach cobbler at all, but when I think peaches I immediately think back to my momma's delicious peach cobbler that we ate growing up. I don't have time to make peach cobbler, nor should I be eating peach cobbler if I want to live a long and healthy life, ha! My Jaggery Soaked Summer Peaches are simple and delicious – and great for entertaining!
Jaggery Soaked Summer Peaches:
2 peaches – halved, seeds removed
1/2 tbsp vegan margarine
2 tbsp jaggery or light brown sugar
3 tbsp water
1/2 cinnamon stick – broken up
pinch of salt
1 tsp unsalted raw pistachios – chopped
fresh mint from one sprig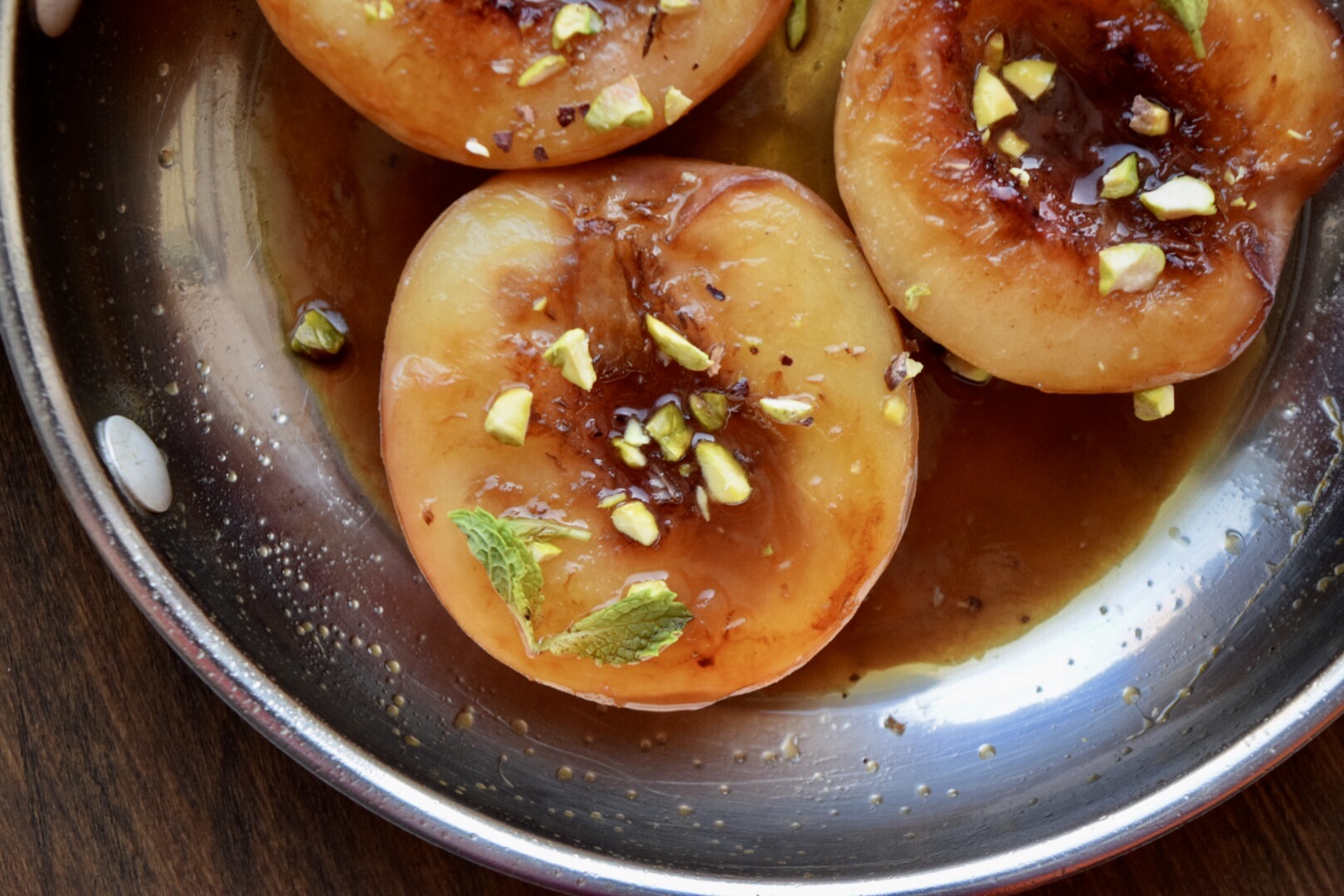 1. Place a non-stick skillet over medium-high flame. Add in vegan butter and when it starts bubbling, add in the halved peaches flesh side down. Saute for about 5 minutes until peaches are browning and golden. Remove.
2. Keep pan on medium flame and add the cinnamon stick and jaggery to the residual butter and mash until broken up and dissolving into the butter. Stir. Add in the water and continue stirring. Let cook for about 2 minutes – it will be browning and bubbling. Add in the pinch of salt. Continue stirring – adjust flame – might have to lower it a bit as you don't the sauce to burn. Take the browned peach and add them flesh side down into the sauce. Increase flame to medium-high and cook until sauce thickens and reduces.
3. Remove peaches and place on a serving dish. Drizzle with remaining sauce and sprinkle with pistachios and fresh mint. Enjoy!