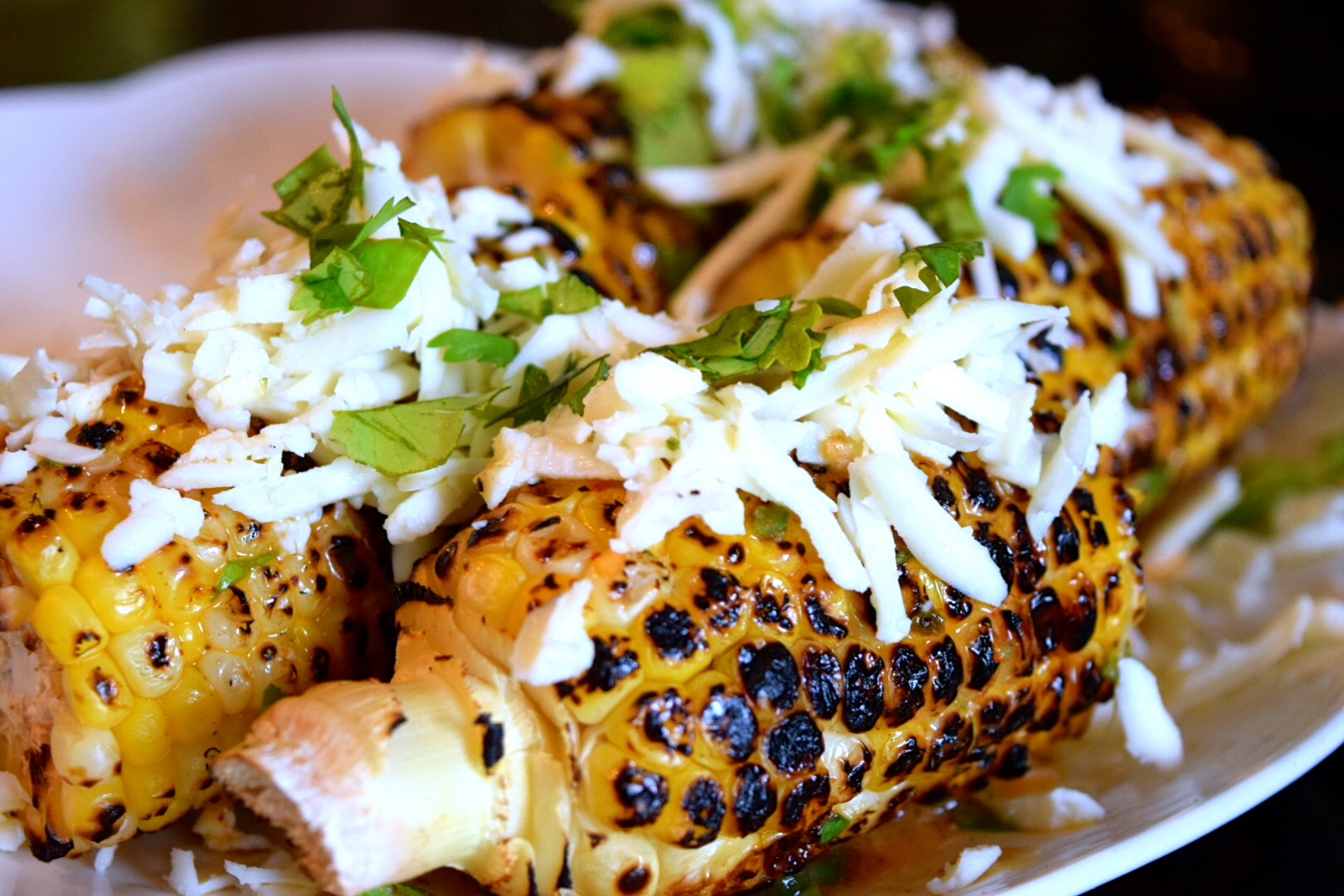 The first time I ever ate charred corn on the cob with spicy Mexican mayo and crumbled queso fresco was in Acapulco, Mexico nearly 10 years ago. Ever since then I've been in love. I've made several Mexican Street Corn versions since then, but I must say this was probably one of the best variations I've made. I made this corn this past Sunday for a Mother's Day Brunch and it was a super hit with my family! Try it for yourself…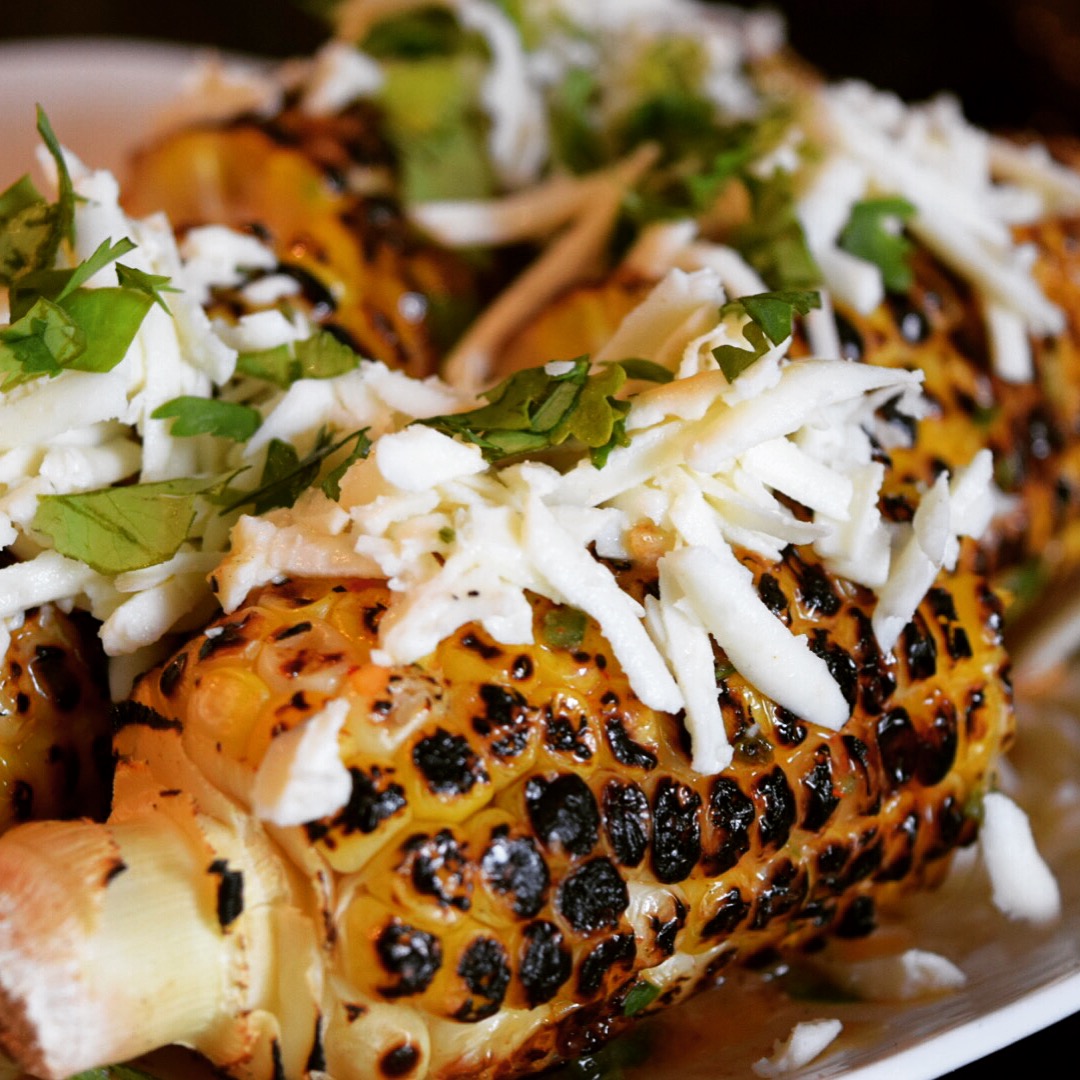 Mexican Street Corn:
4-5 fresh corn on the cob – de-husked
a little less than a 1/4 cup softened butter/margarine – I used Light Butter with Canola Oil
1 tbsp no/low sodium Mexican seasoning – I used McCormick 
1 Serrano chili – minced
pinch salt
pinch black pepper
pinch finely chopped cilantro
squeeze of lemon/lime juice from a quarter lemon/lime
1/4 cup shredded Queso Blanco
fresh chopped cilantro for garnishing
1. In a small bowl, mix together softened butter, seasoning, chili, salt, pepper, cilantro, and lemon juice. Wrap tightly with plastic wrap and place in the fridge until ready to use.
2. Char the corns either on an open grill or directly on the flame on the stove top for about 5 minutes on each side. Corn should be charred and completely cooked through. Using a very sharp knife, cut each cob in half.
3. Once the corns are slightly cool, spread a generous amount of butter on each, making sure to roll around so all the kernels can seep in the flavor. Top each with the shredded queso blanco and chopped cilantro. Serve!
Feeds 4-8 people