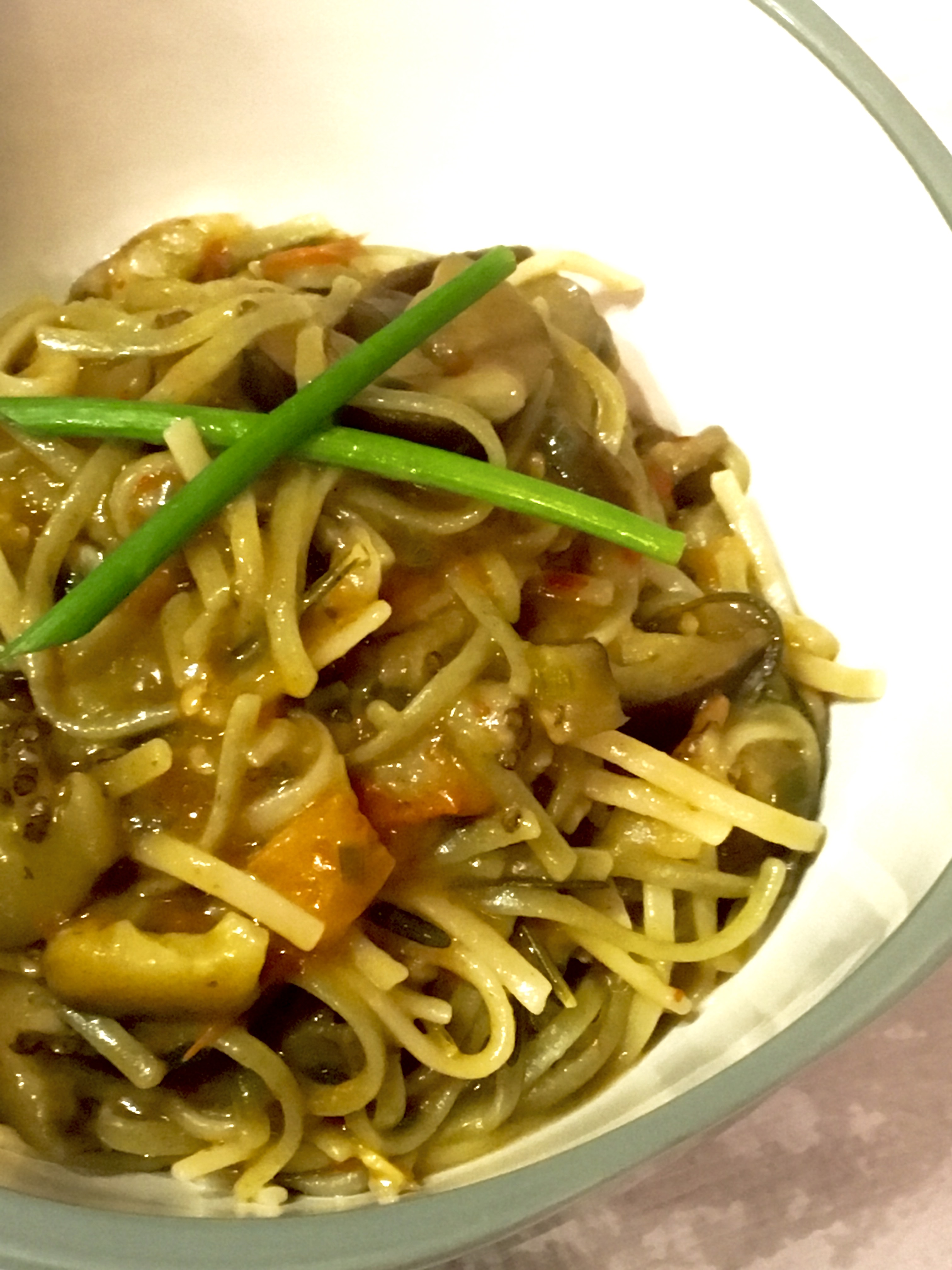 It's obvious that I love cooking, and for me it is therapeutic. However, there are many night that I come home from work late, and the last thing I want to do is make something that requires multiple pots/pans/utensils – UGH. This was one of those nights! I was thinking to myself – what can I make that's healthy, filling, and doesn't require too much effort? Pasta! But instead of using separate pots to boil pasta and make the sauce, I made everything in one! Think eggplant caponata but without the bread, and instead with linguine. Nom!
One Pot Eggplant Caponata Pasta 
2 japanese eggplants – sliced into half moons
1 sprig rosemary – pulled off the stem
4 cloves garlic – sliced
1 beefsteak tomato – diced
1 tsp red crushed pepper
1-2 tsp sugar
lemon juice from 1/4 fresh lemon
2 tbsp chopped chives
1-2 cups water
1 cup thin linguine
salt
black pepper
olive oil
PAM cooking spray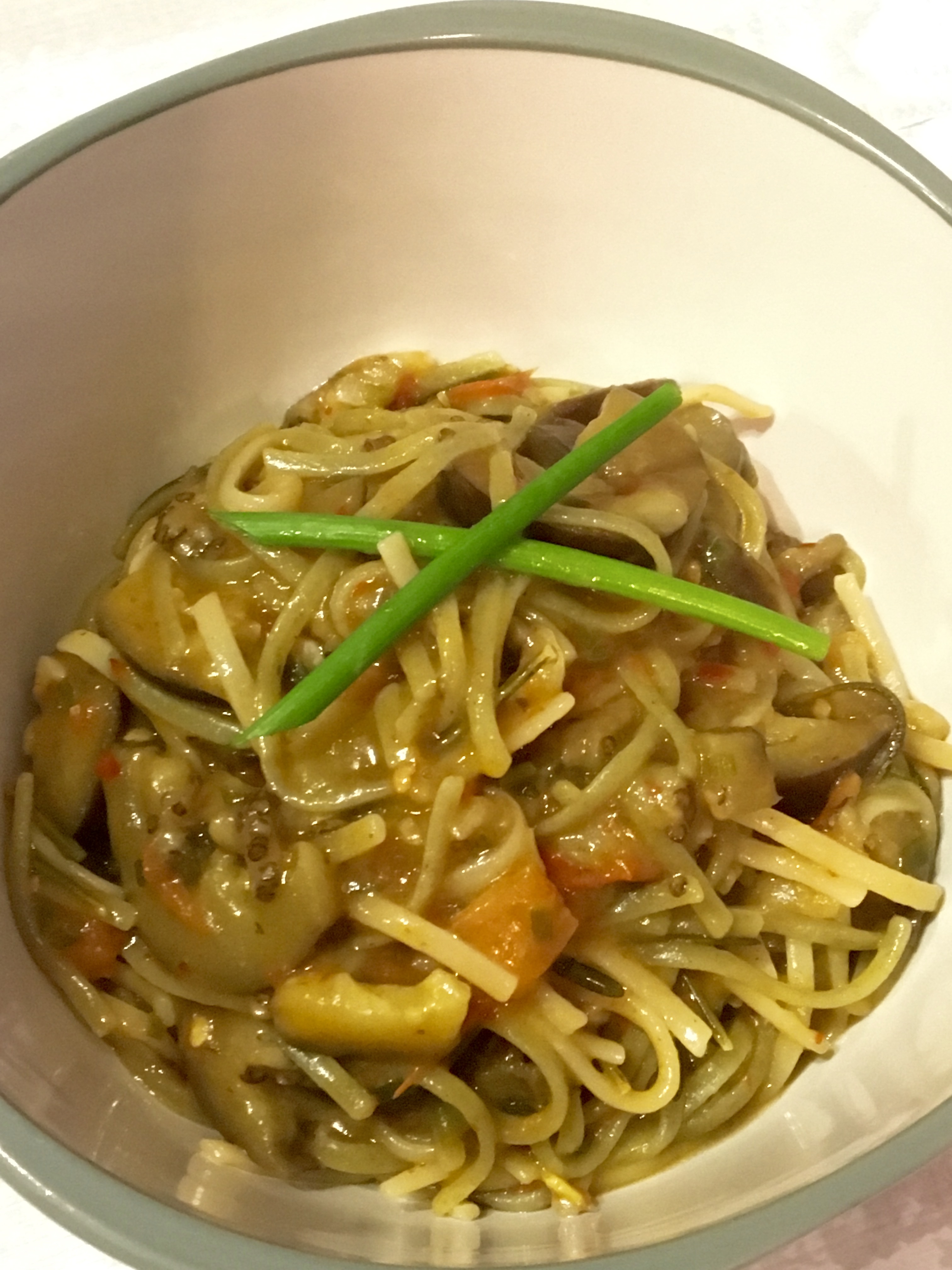 1. In a wide and deep pan, spray with PAM and drizzle in olive oil to coat the bottom. Heat over medium-low flame. Add in the minced garlic, sliced eggplant, and rosemary. Saute until the eggplant begins getting soft. Add in the diced tomato and continue cooking over medium-low flame. You want the tomato to breakdown and moisten the mixture and the eggplant to cook through. Add in the red crushed pepper and sugar.
2. Once the eggplant is almost completely cooked through, add in the water and the linguine – breaking up to make sure all the dry pasta is covered by the water. Continue stirring. Linguine should begin cooking and absorbing the water. Once the linguine is al dente, add in the lemon juice, chives, salt, and black pepper. Mix through completely. Pasta should be thickening and slightly saucy, but not watery.
3. Serve with freshly chopped chive and some bread! Only one pot to clean now!