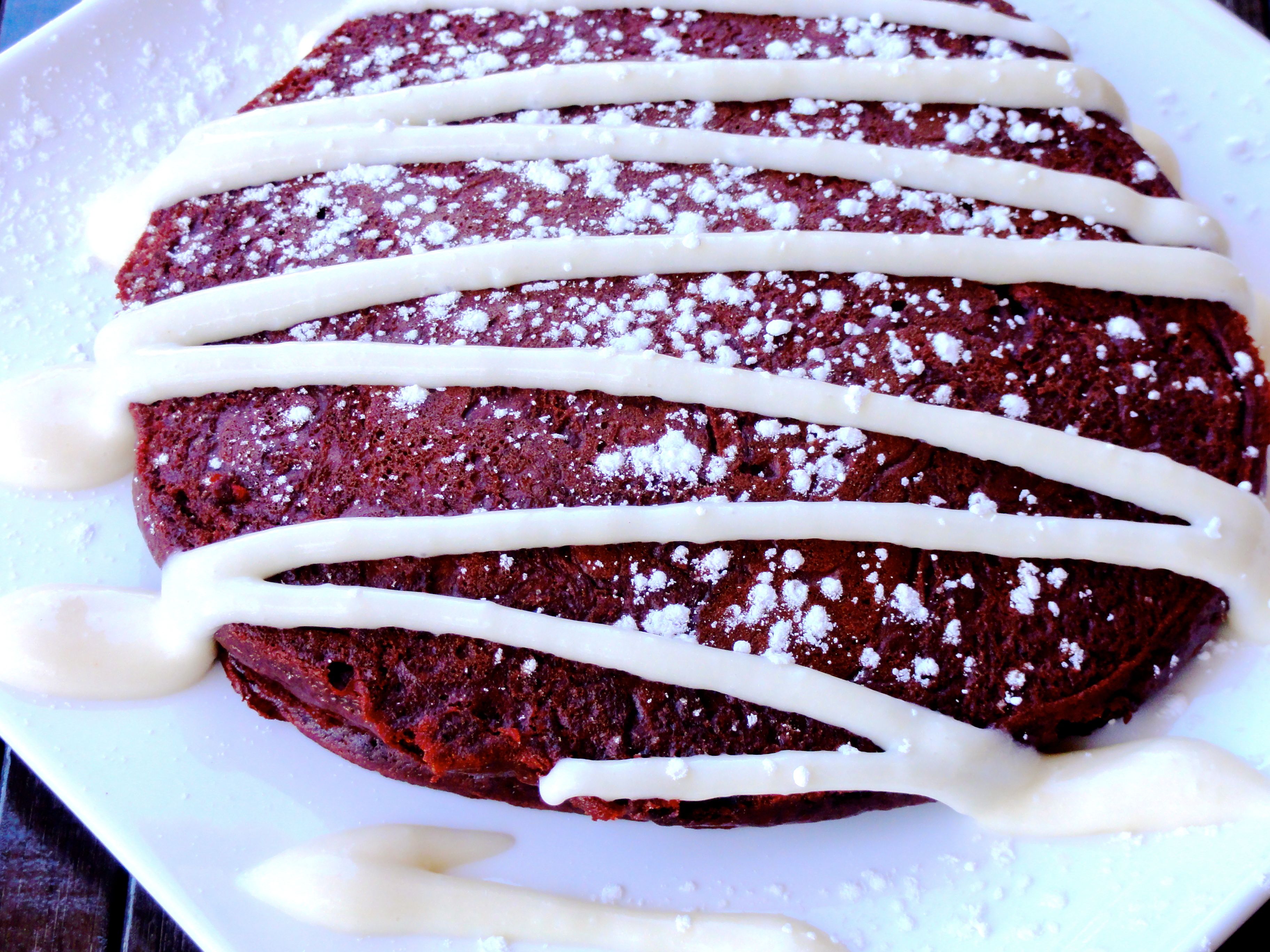 I feel like I haven't made breakfast food in a while. Maybe because I never really have time to make a gourmet breakfast, aside for my Spicy Eggwhite and Cheese Sandwich– that happens to be great for commuting! This past Sunday, I had a little extra time on my hands and decided to indulge a bit. I've seen yummy Red Velvet creations circulating the internet, and I know how unhealthy it can be. I decided to make Red Velvet Pancakes, because you can play with the recipe and make it healthy. I also wanted to make a reasonable amount of batter – something that can serve 3-4 people (not serving size 24 pancakes).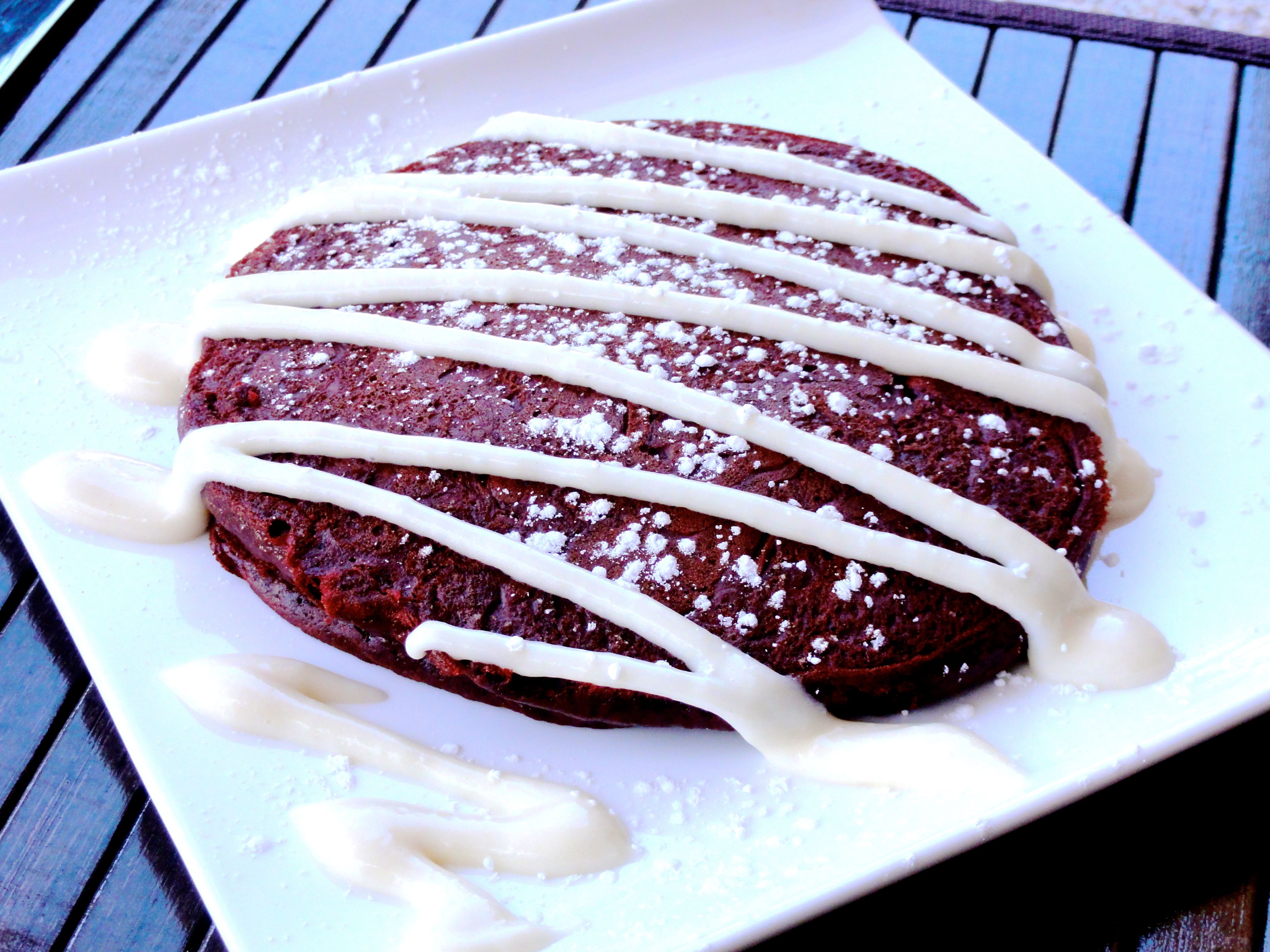 The recipe is also super easy is, and most of these ingredients are probably in your fridge and pantry already. So, if you want to spend a relaxing morning in at home on the weekend, or if you have some extra time in the morning on a weekday, these pancakes are great for you! You're also not going to feel guilty about eating these yummies!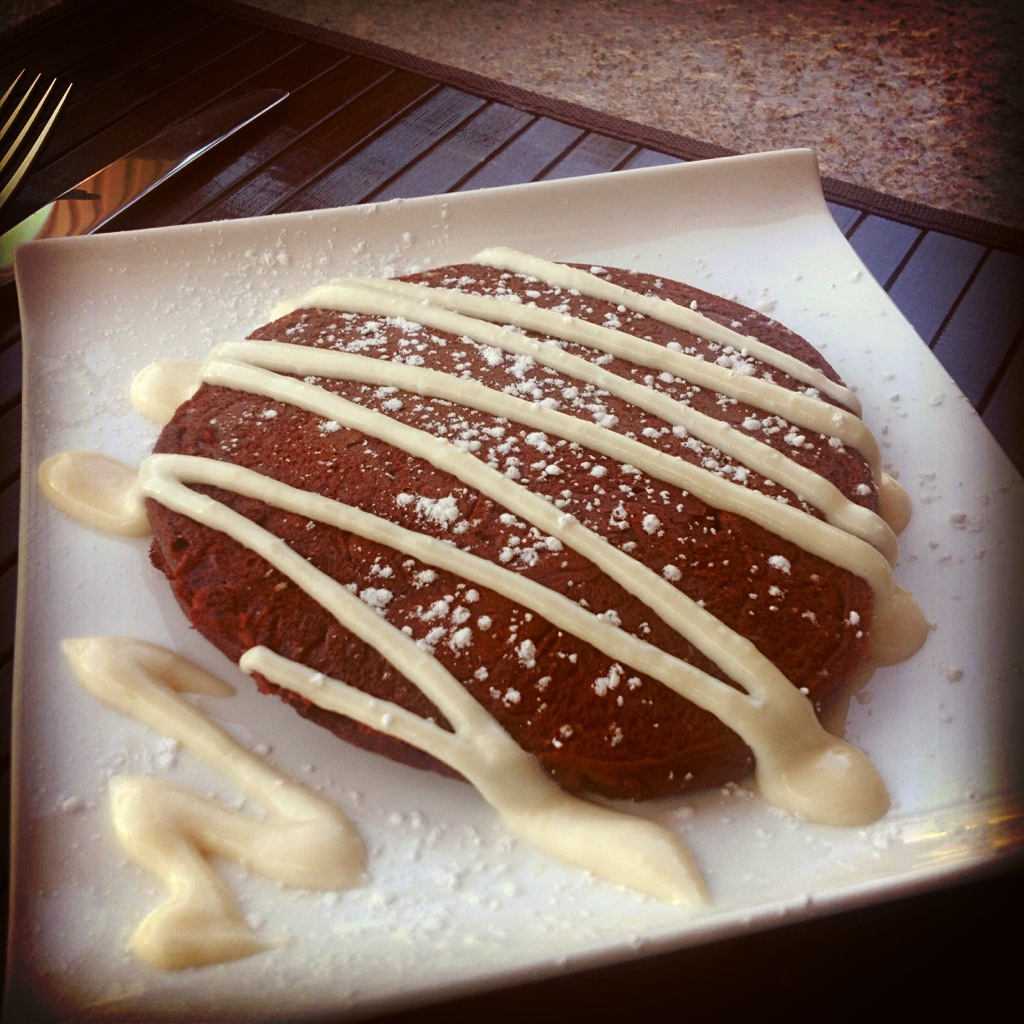 Vintage Instagram look of course!
Red Velvet Pancakes (Low-fat):
Dry Ingredients:
1 cup all purpose flour
1/2 confectioner's sugar
1/4 cup cocoa powder
3/4 tsp baking powder
1/4 tsp baking soda
1/4 tsp salt
Wet Ingredients:
1 large egg – at room temperature
3/4

homemade buttermilk

– at room temperature
1/4 granulated sugar
3 tsp red food coloring
PAM Butter Flavored Spray
4 oz reduced fat cream cheese – softened 

1/2 confectioners sugar – sifted 

1 tsp vanilla extract 

3-4 tbsp fat-free milk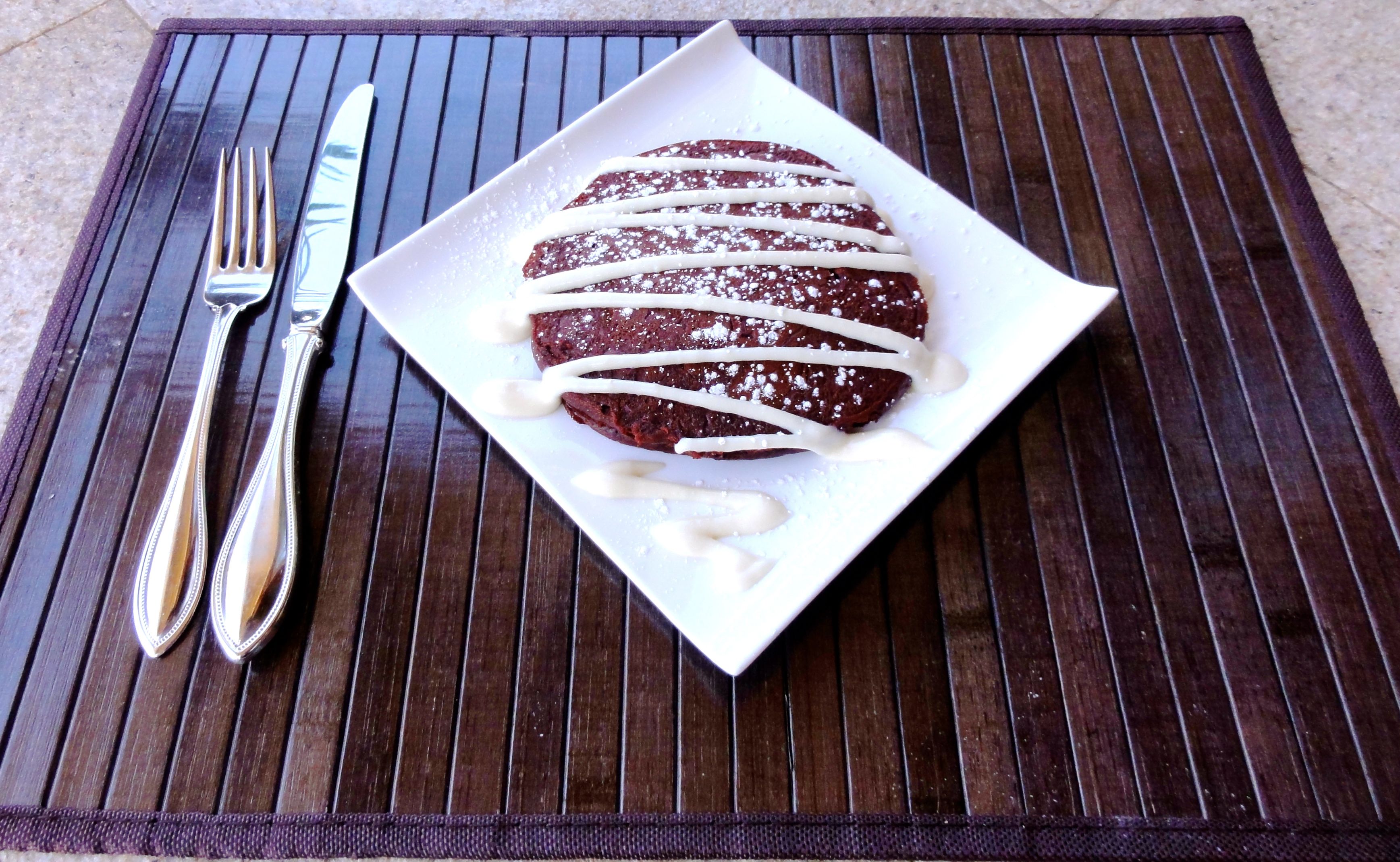 1. In a large bowl, sift together the dry ingredients. In a separate small bowl, whisk together the west ingredients. Slowly pour the wet ingredients into the dry ingredients, stiring gently. Mix until just incorporate and do not overbeat (may be a bit lumpy, but that's fine).
2. In a small bowl add all of the drizzle ingredients and using a whisk, mix until smooth and creamy. Place into a piping or ziplock baggy. Snip a small corner portion of the baggy off. Set aside until ready to serve.
3. In a small skillet or a griddle pan, spray with PAM and set over of medium-low flame. Pour in about 1/4 a cup of batter and spread in pan until a large circle and batter is spread evenly. Cook until sides begin bubbling about 3 minutes and using a spatula flip. Cook for another 3 minutes and place on a serving plate. Drizzle with the Sweet Cream Drizzle and top with powdered sugar. And its ready to eat!
Serves 3-4 people
Like this Breakfast Idea? Check out these other scrumptious breakfast options!