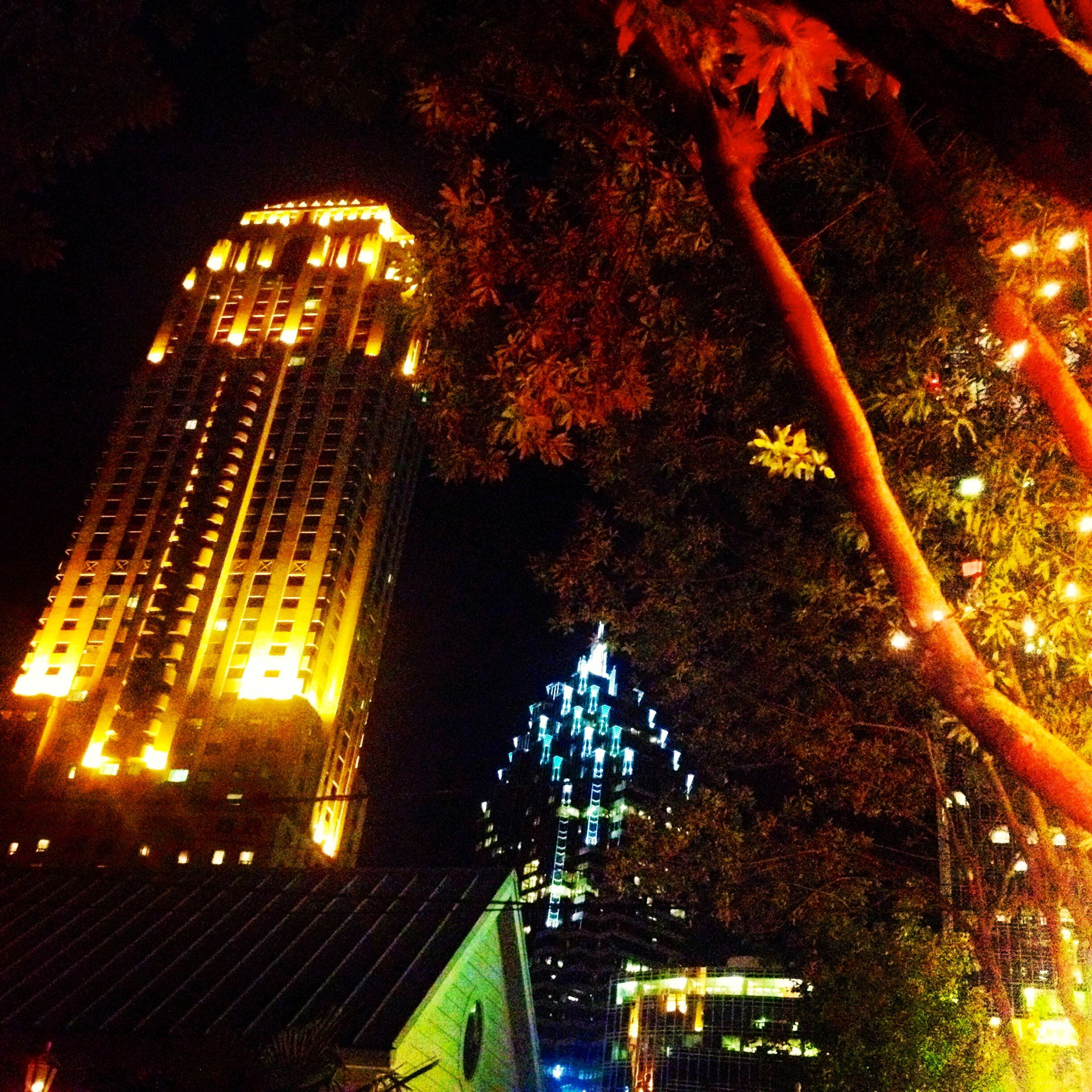 Last week I went to Atlanta, Georgia on a business trip. I was excited for two reasons – 1. this was my first long-distance business trip, and 2. this was my first time in Atlanta! I've actually been dying to go, as I've heard its an awesome city, with great music, and great food! My team put me in charge of picking out the restaurant for our one night stay, so I went on a research expedition to find the best southern food in Atlanta. I stumbled upon South City Kitchen, highly rated by yelp.com, zagat.com, and others! The menu looked great and most importantly they had a wonderful vegetarian selection. I think I was most excited to finally try fried green tomatoes  – can you believe I had never tried them before?! I know, crazy!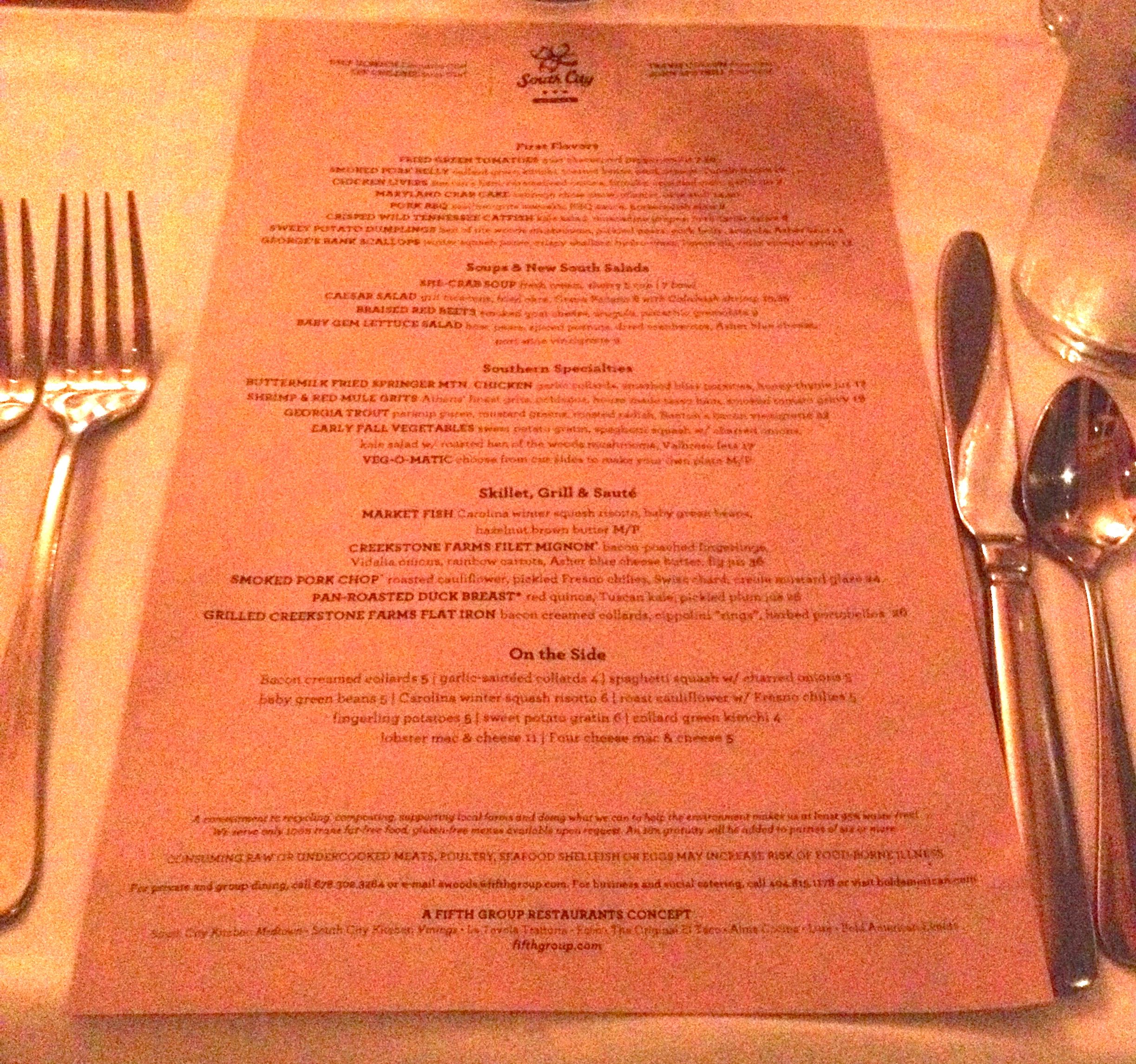 Now for the good stuff – the food. Here are some Quick Rates: 
Quick Rates (1-10, 10 being the best):
Food: 9
Beverages: 8
Service: 8
Ambiance: 7
Price: 7
Before we get into the items we ordered, let's talk about the complimentary goodies they serve pre-drinks and dinner: warm corn bread and flaky & buttery biscuits. They were accompanied with fresh whipped butter. Can we say delicious?!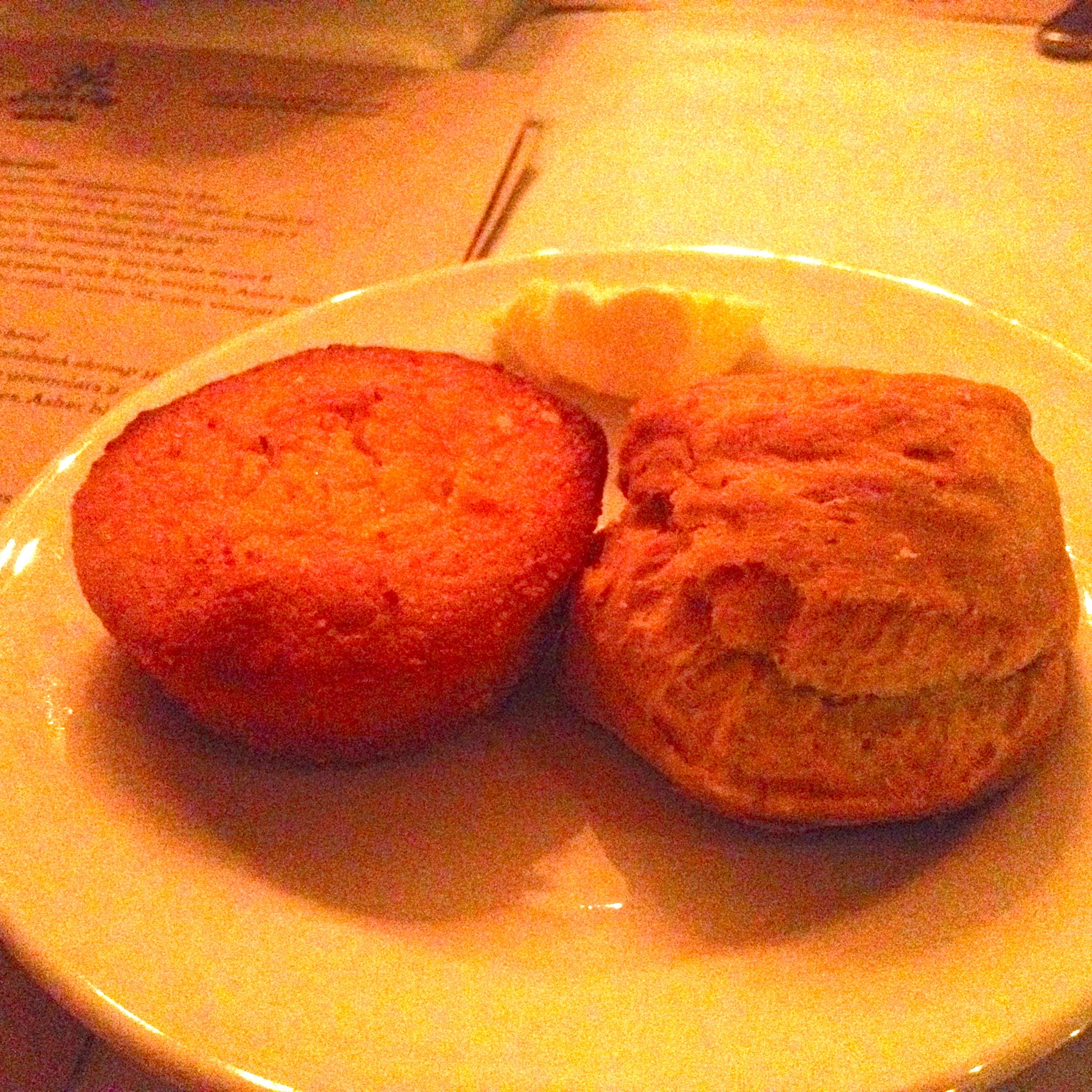 Drink: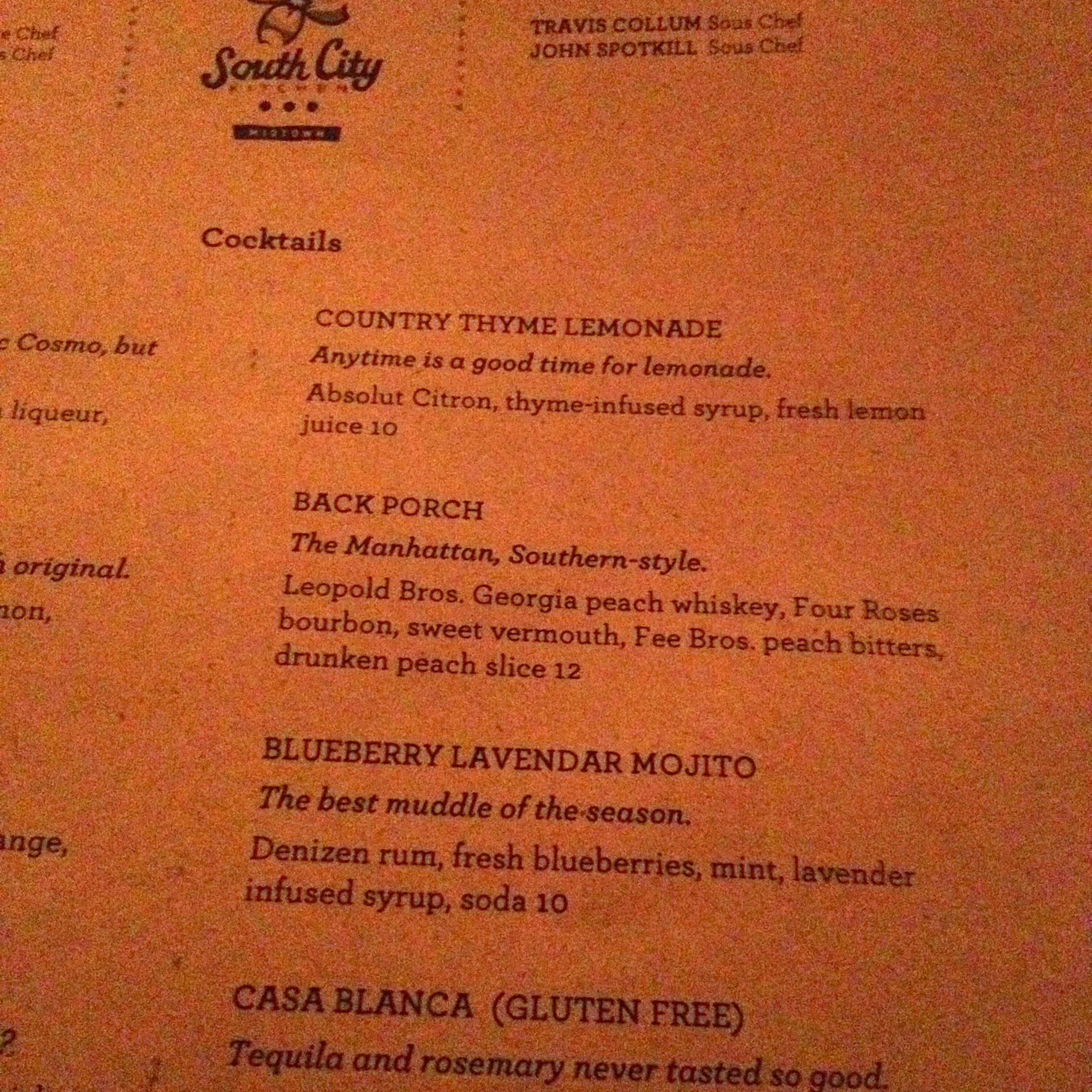 Back Porch: So I am not one to choose a drink with bourdon, whiskey, or anything remotely musky and manly. But I was in Atlanta, and I did want to taste something traditional and original to the south. The Back Porch was one of their most popular drinks – Georgia Peach whiskey, Four Roses bourbon, sweet vermouth, Fee Bros. peach bitters, drunken peach slice. It was deliciously warm and fruity at the same time – and the best part was the bourbon soaked peach slice.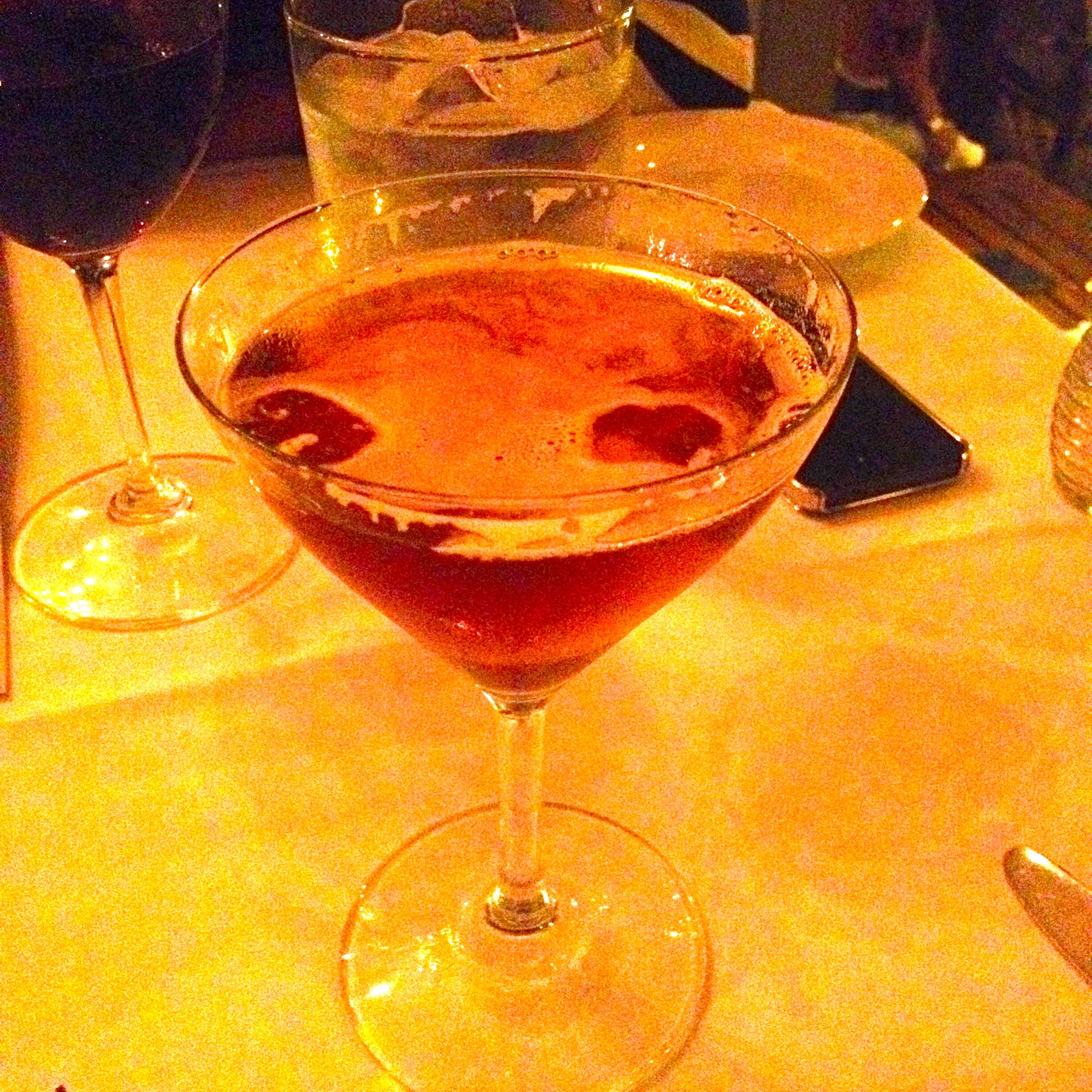 Appetizer: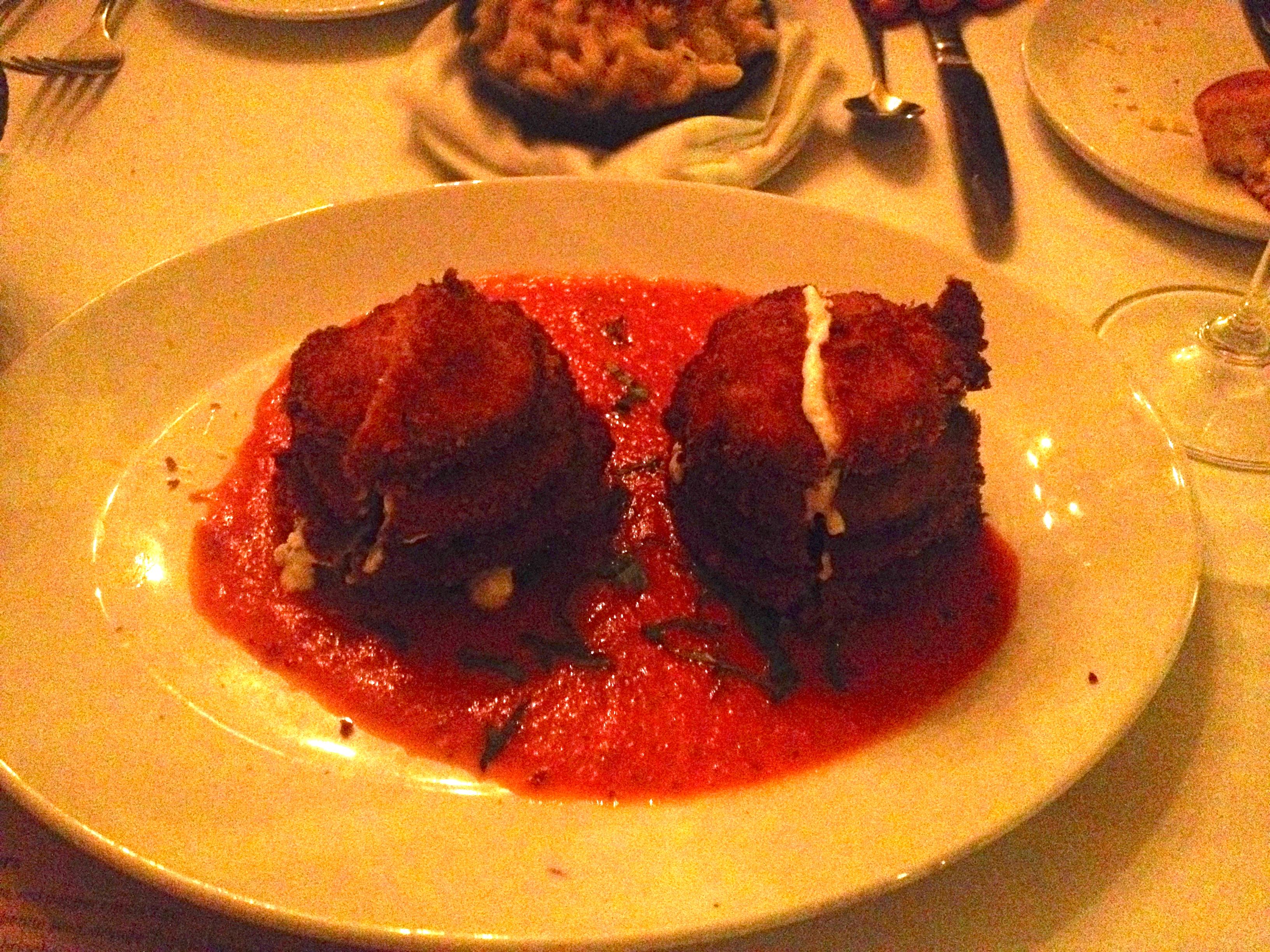 Fried Green Tomatoes – large green tomatoes, layered with goat cheese, coated in cornmeal and bread crumbs, fried until perfectly crispy and served with a red pepper coulis. I would say this was the best introduction to fried green tomatoes. Super tasty, not a bit soggy, and very flavorful. Definitely could've used a bit of spice – maybe just a dash of cayenne in the crispy coating, otherwise it was fantastic.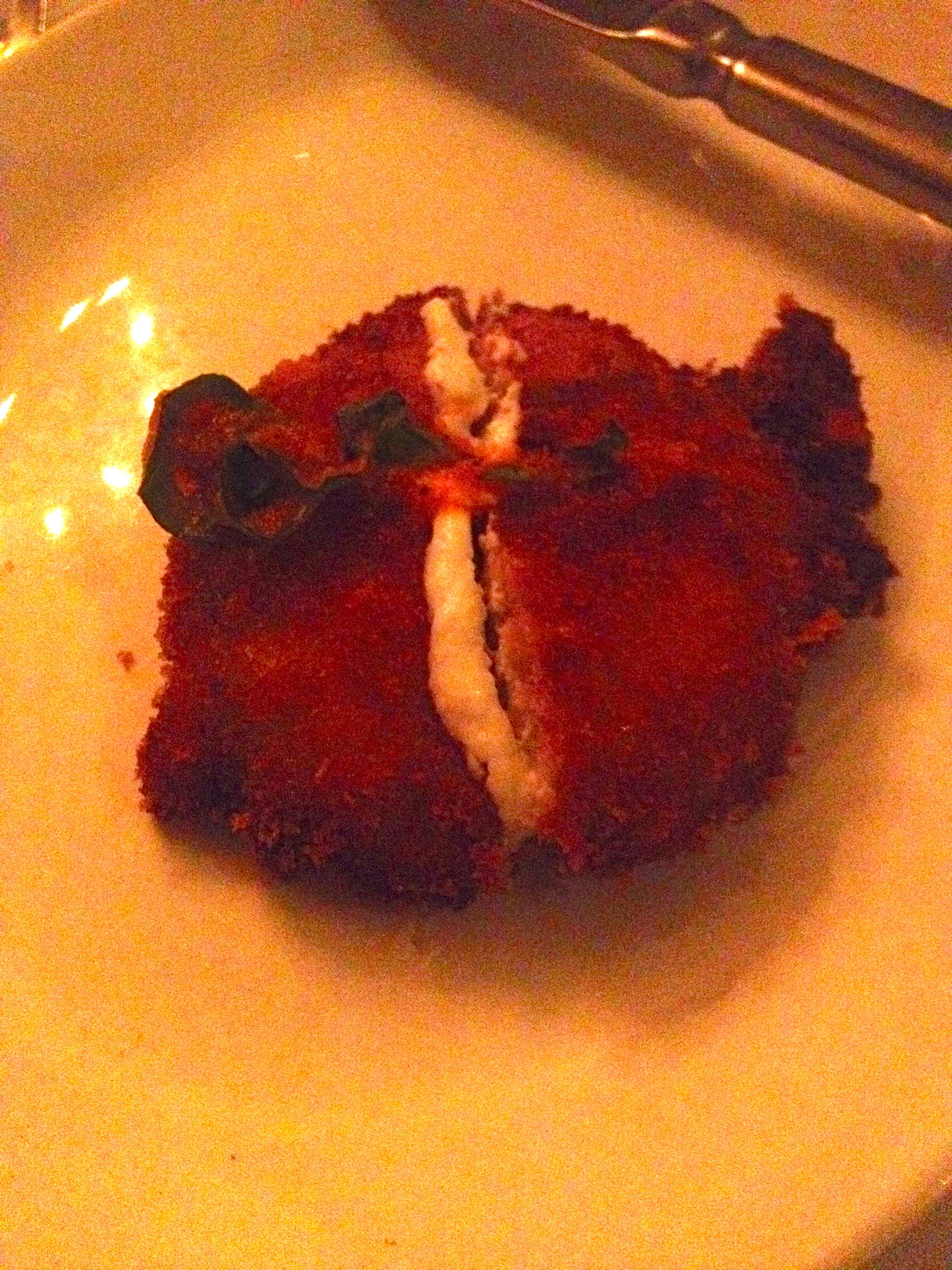 Entree: 
There were two options I could've chosen from – the Early Fall Vegetable Plate or the Veg-o-Matic. I wanted to indulge and try some of their southern classics, so I opted for the Veg-o-Matic, which lets me put together as many of their side dishes as I want. I went with the 4-cheese Mac n Cheese, Roasted Fingerling Potatoes, and Roasted Cauliflowers with Fresno Chilies. Its hard to choose which one I liked the best, but I must say the Roasted Cauliflower was awesome. The cauliflower was cooked perfectly – soft and not a bit hard or uncooked and the fresno chilies had a little bit of a kick (of course I could've used something a little more spicy). The mac n cheese was deliciously creamy and comforting and the fingerlings were good, but just a tad dry.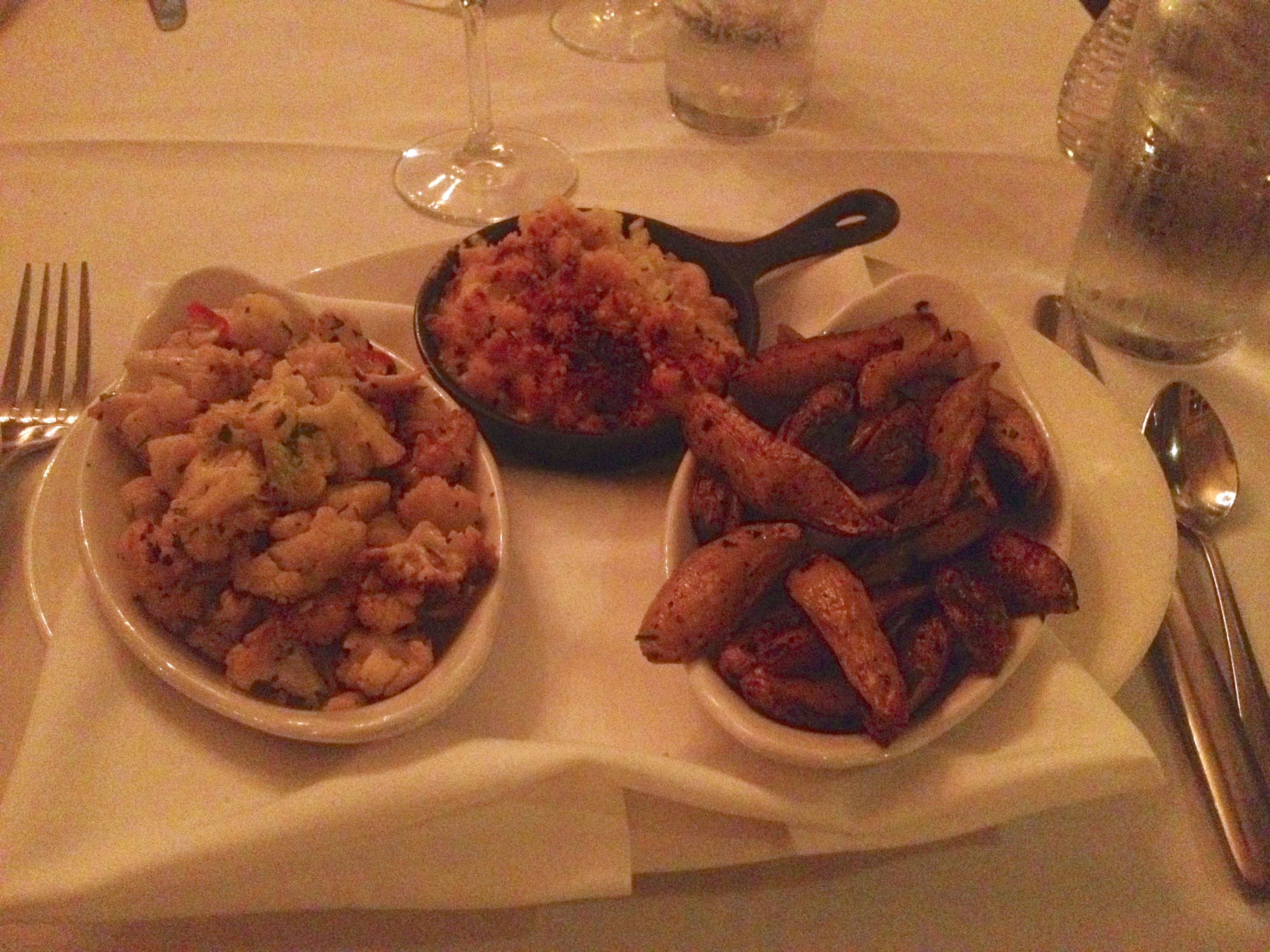 Dessert: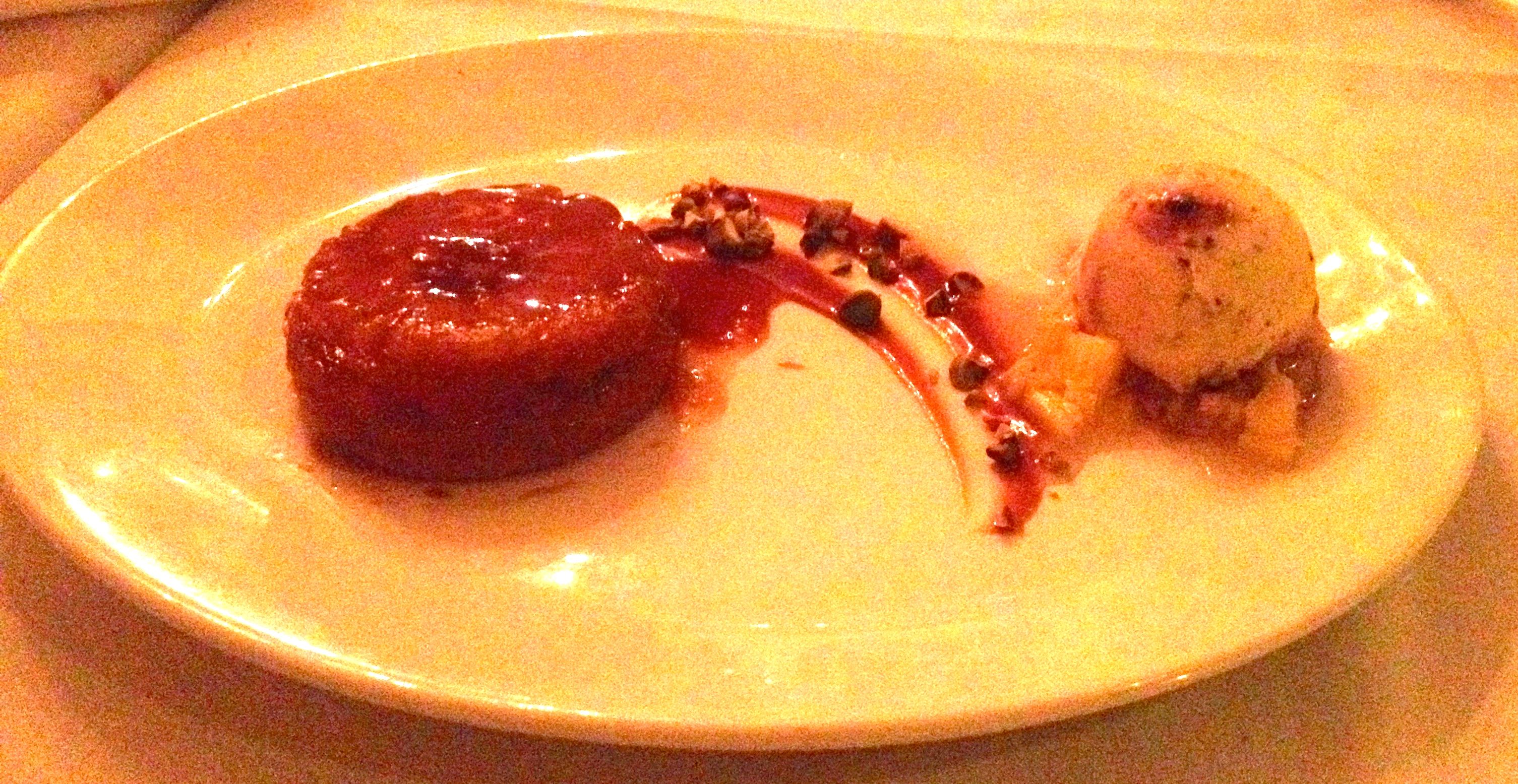 Of course, my absolute favorite part of any meal, and although my coworkers were full, I was not leaving Atlanta without having a traditional Southern dessert! Out of the many choices South City Kitchen had to offer, I went with the warm Pineapple Upside Down Cake with bourbon caramel, sour cream cake, pistachios, and ambrosia ice cream. Oh my good, am I glad that my coworkers were stuffed, because that meant more dessert for me! Moist sour cream cake, topped with macerated and sweet pineapples, accompanied by super-gooey bourbon caramel and fresh ice cream. Can we say heaven?!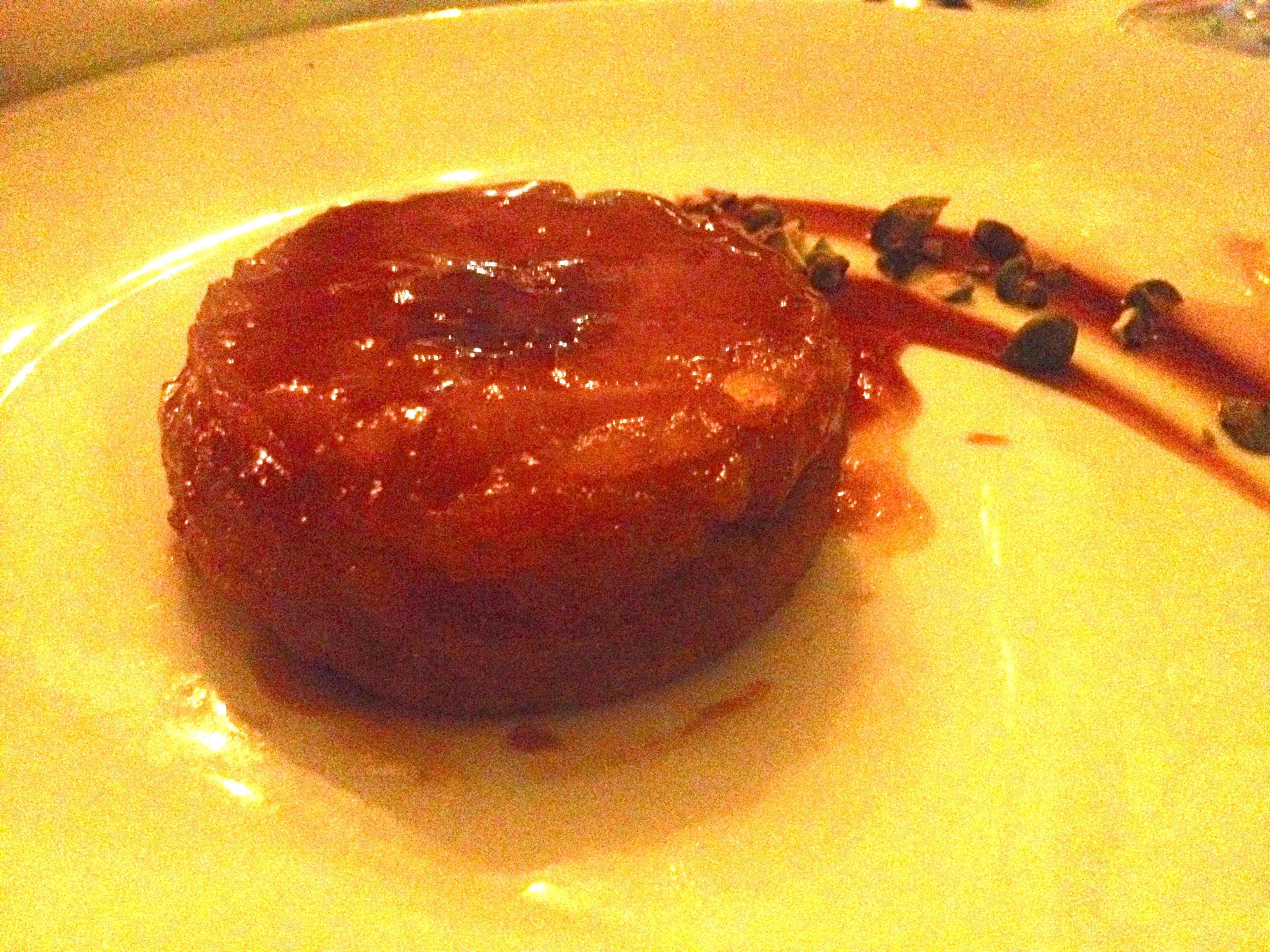 My awesome team!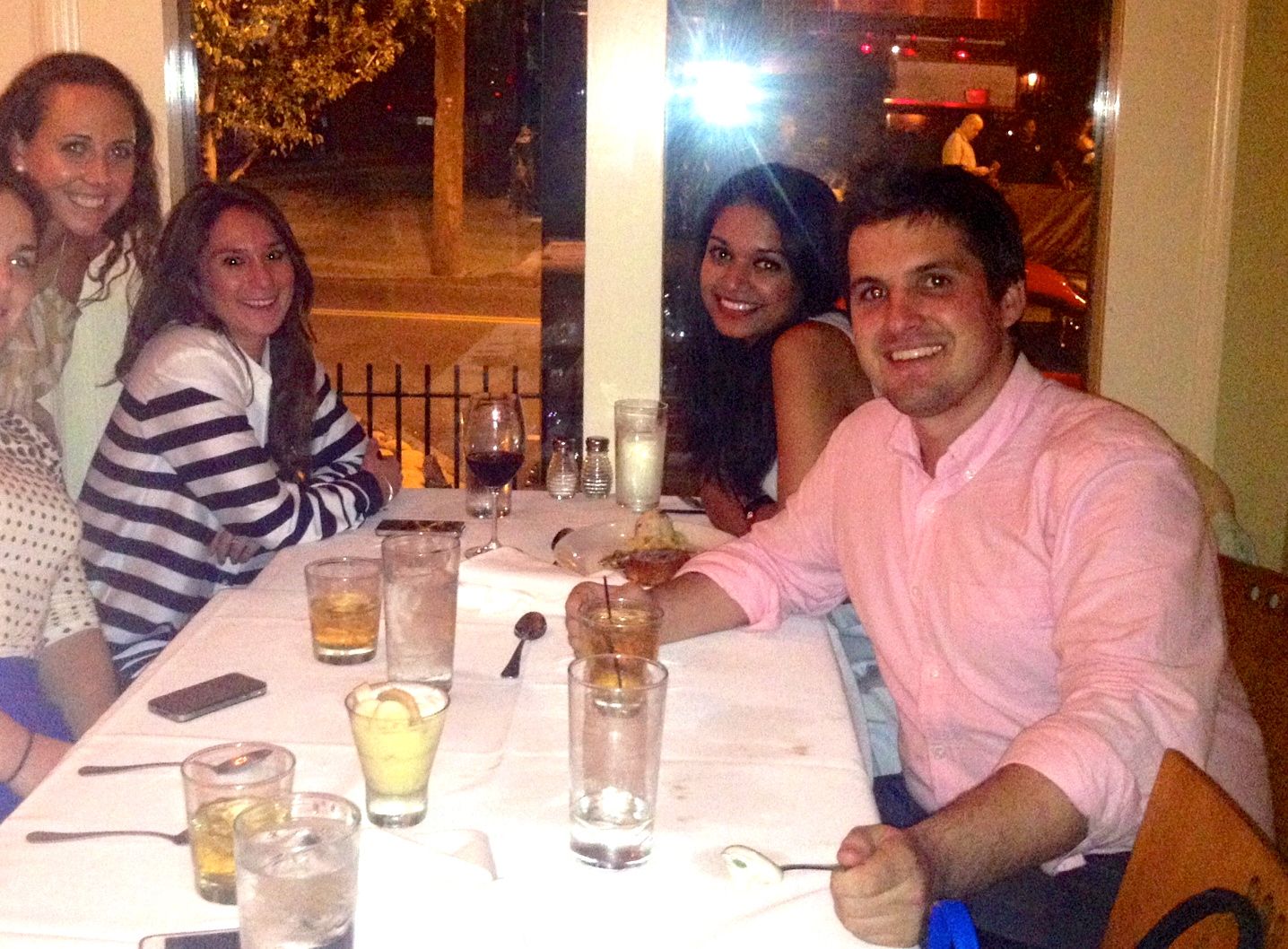 Like this review? Check out my other Restaurant Reviews!