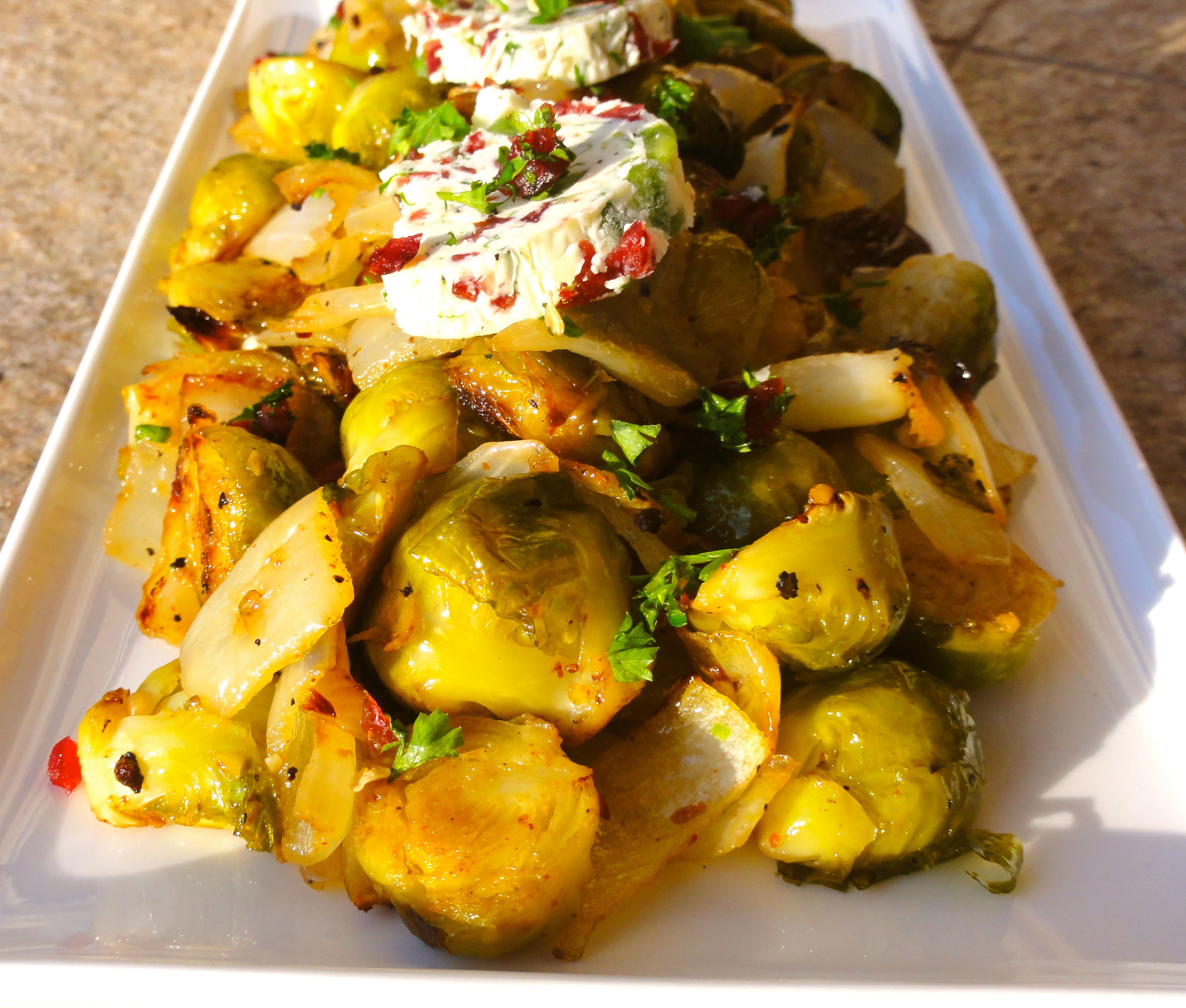 When I think about the Holidays, warm and comforting foods come to my mind. And by comfort I mean, stepping out of your "diet" regime and indulging a bit. I rarely develop savory recipes using butter as a main or starring ingredient, but this was just too good to pass up. Fresh brussel sprouts, roasted until tender and a bit charred, smothered with this homemade sweet and spicy butter. It'll compliment any holiday meal, and I assure you, your friends and family will be asking for more. When I made them, they were even referred to as "God's droppings" !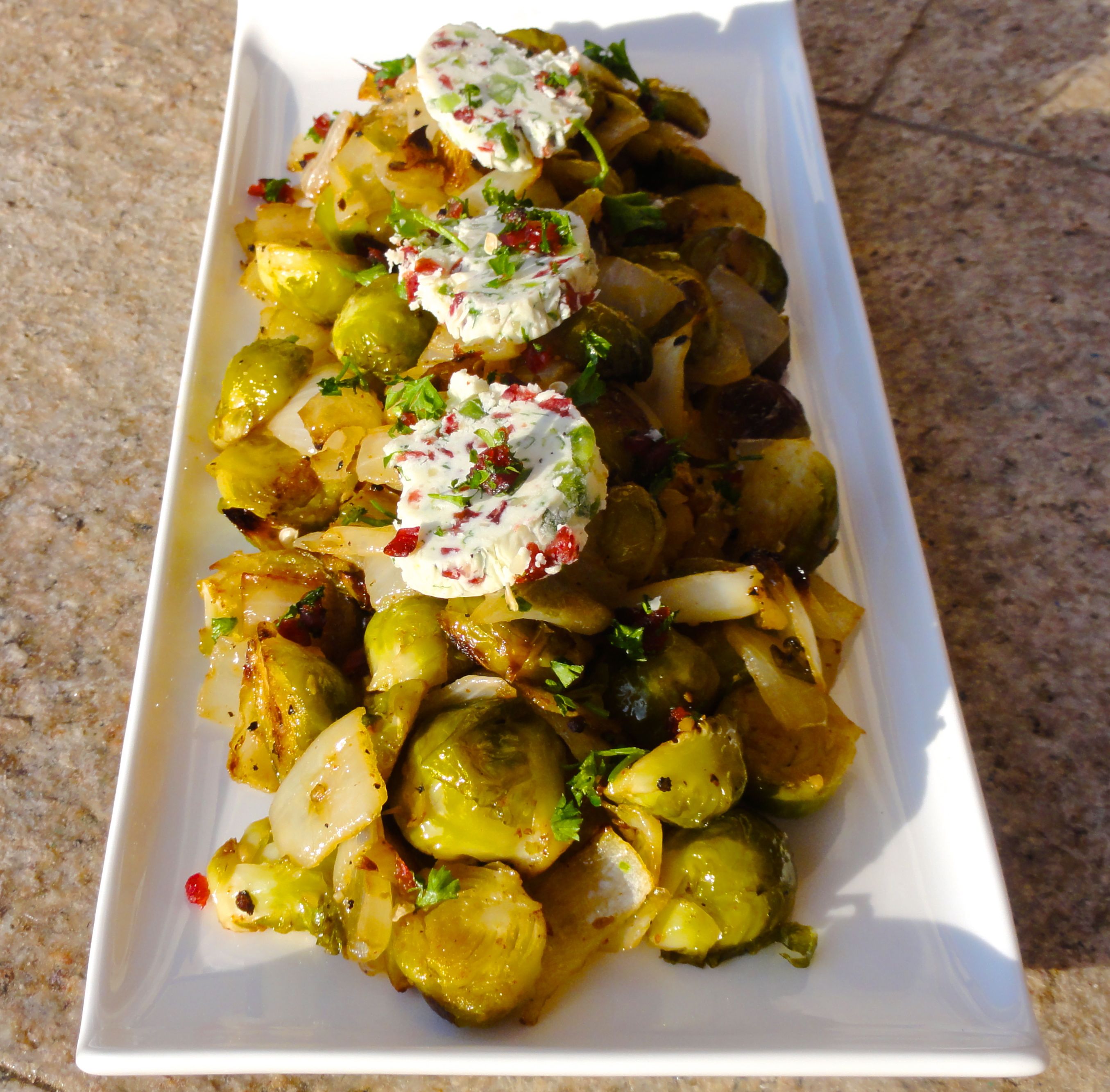 Roasted Brussels Sprouts with Cranberry-Jalapeno Butter: 
1 bunch (bag, box, etc) of brussel sprouts- cleaned, outer leaves removed and cut in half
1 large white onion- diced approximately the same size as the brussel sprouts
1-2 tbsp good extra virgin olive oil
coarse sea salt
coarse black pepper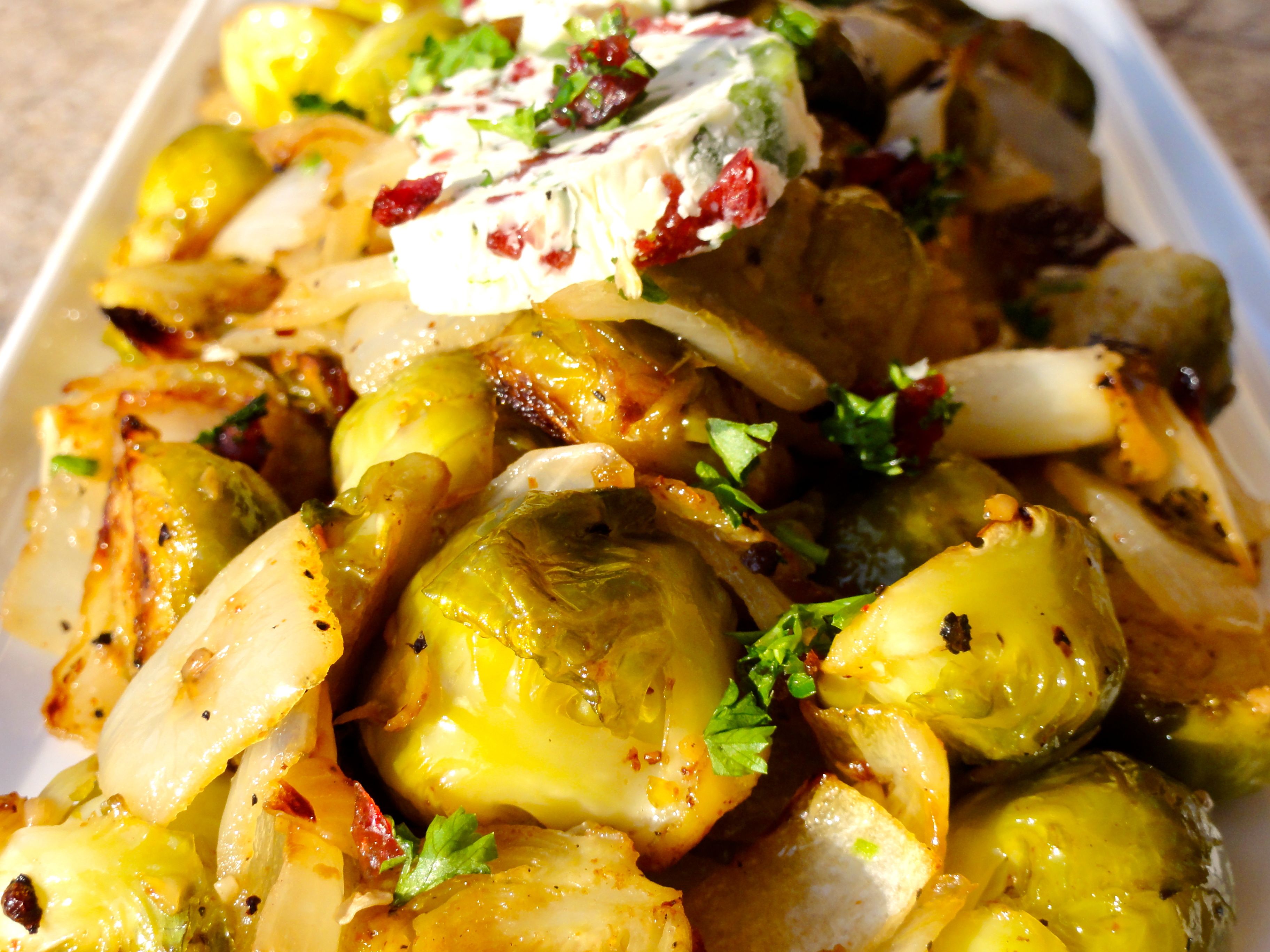 Cranberry-Jalapeno Butter:
1 stick of unsalted butter
handful of dried cranberries- chopped
1 jalapeno- finely chopped
2 tbsp- curly parsley chopped
coarse salt
coarse pepper
1 clove of garlic- minced
1 tsp- lemon zest
1. Preheat the oven 350 degrees.
2. In a bowl mix together all the ingredients for the butter. Taste for salt and spice. Transfer to a sheet of plastic wrap and using the wrap, roll into a tight log and place in the fridge until ready to serve.
3. In a large bowl mix together the brussel sprouts, onions, oil, salt and pepper. Make sure each piece is coated well. Transfer to a cookie sheet and bake for about 20 minutes or until slightly golden on the edges and tender when pierced with a fork. Transfer to a serving dish.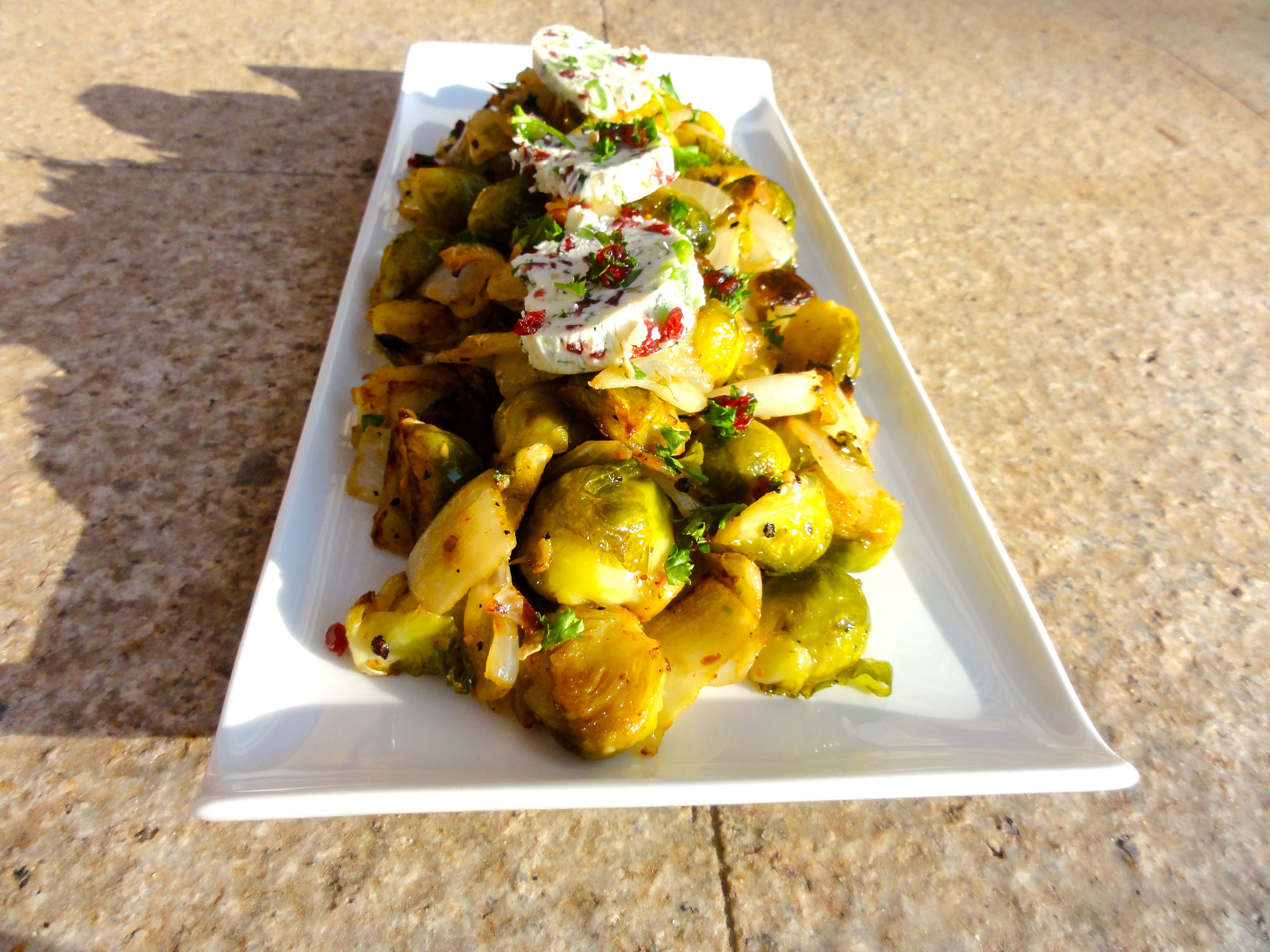 4. Cut thin slices of the butter and gently place on top of the brussel sprouts. You can put as little or as much as you like. The butter will melt onto the brussel sprouts and spread its sweet and spicy goodness. You can freeze the leftover butter in the plastic wrap and use on bread, biscuits, vegetables, etc.
Serves 2-4