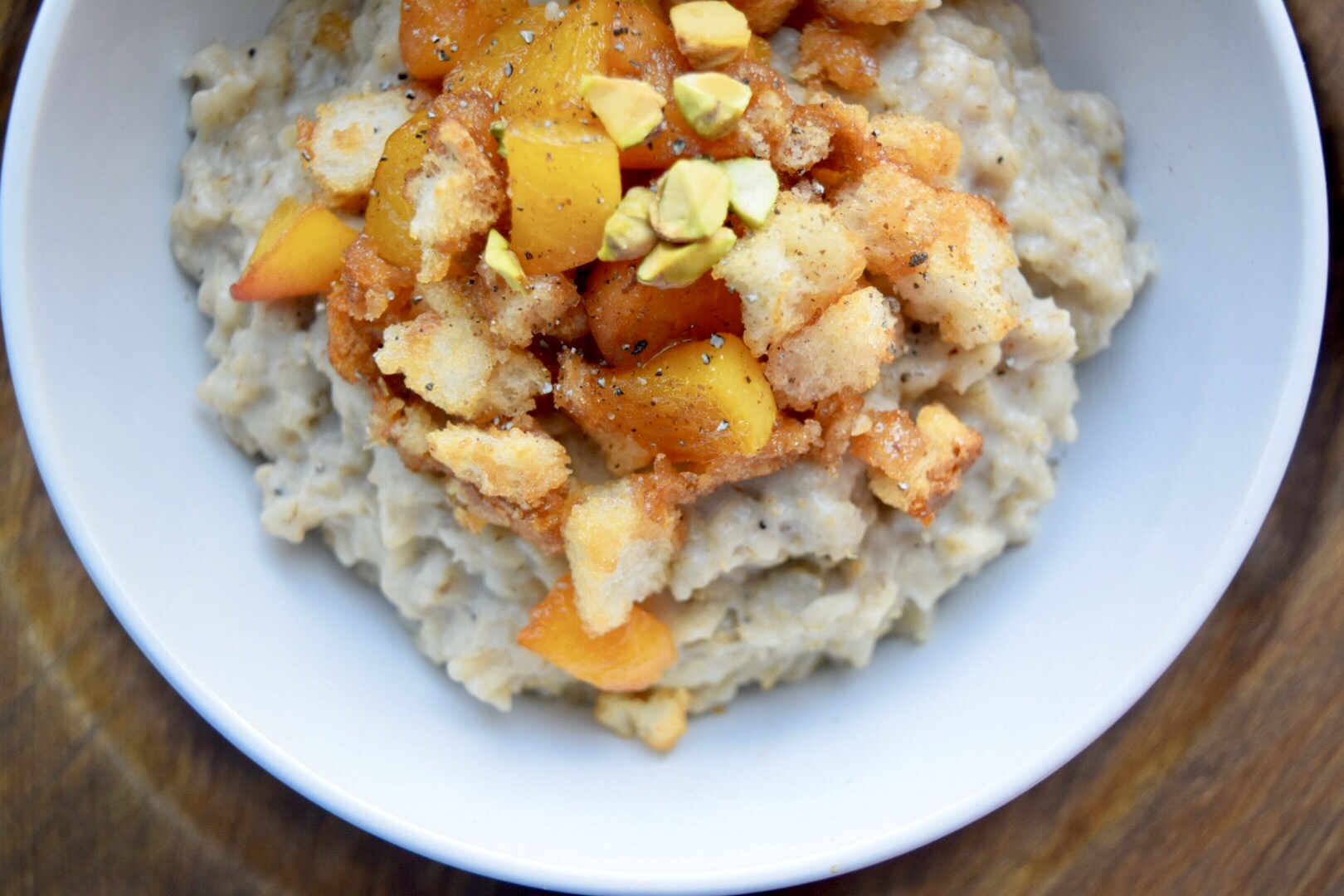 This is definitely the season for peaches and you've probably noticed a few peachy recipes up on my blog right now. Peaches aren't widely used in Indian cuisine, but that doesn't mean they can't be integrated! When I think of peaches I immediately think of something warm and comforting. And a lot of Indian spices are warm and comforting, such as clove, cardamom, and cinnamon. I always have cardamom on hand, because it can really add dimension to a savory or sweet dish. But what about peaches paired with Rusk?! Haven't heard of them? Rusks are traditional delicate Indian wheat-based tea biscuits flavored with cardamom that are meant to be dipped in hot chai. Laxmi Rusks are delicious, but who said Rusks are only meant for chai?!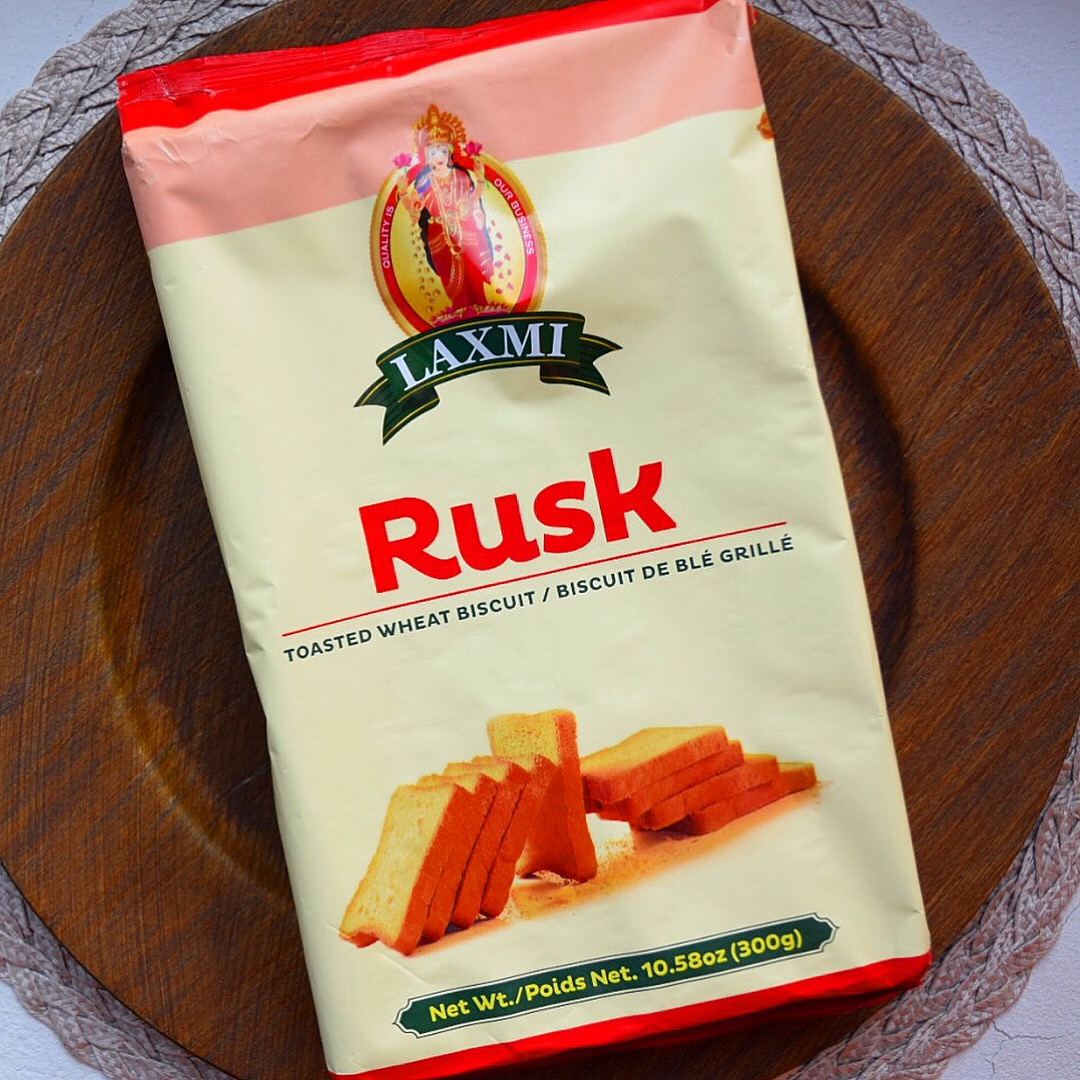 Using seasonal peaches, cardamom, and with breakfast in mine I created the 'Rusk Cardamom Peach oatmeal' – simple to make, hearty, and even portable!
Rusk Cardamom Peach Oatmeal:
1 cup rolled oats
2 cups unsweetened almond milk
1/4 tsp salt
1/8 tsp crushed cardamom
2 tbsp light brown sugar
1/2 peach diced (3/4 cup)
1 tsp vegan margarine
1 tbsp light brown sugar
4 Rusk toasts – chop up 2 rusks into bite size pieces, reserve other 2 pieces
1 tbsp unsalted chopped pistachios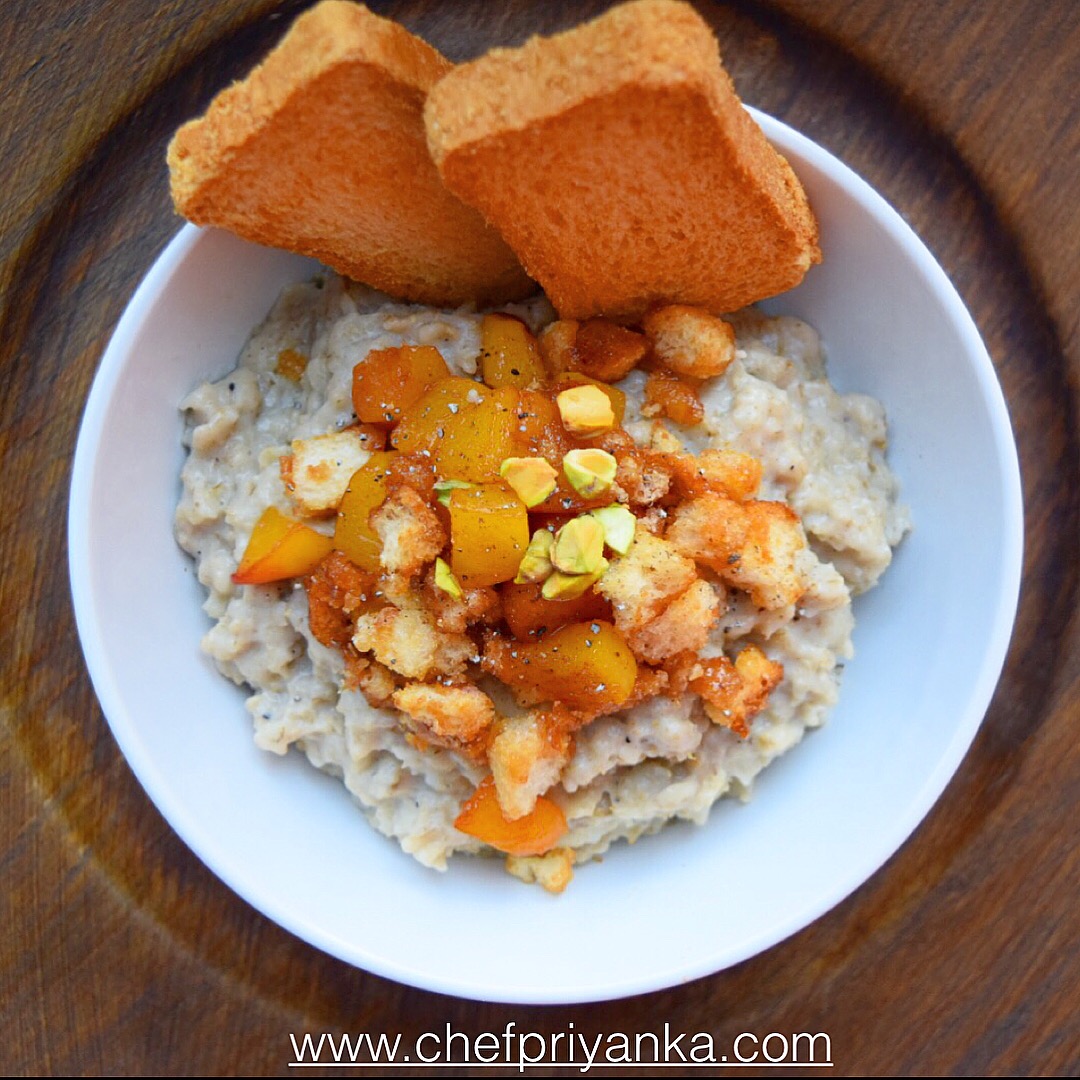 1. In a small pot, bring almond milk and salt to  boil. Add in oats, brown sugar, and cardamom stirring vigorously, and reduce heat to low. Cook for 15 minutes until oatmeal is creamy and cooked through – add some water if you prefer a thinner consistency. Cover and set aside from heat for 2 minutes.
2. In a small non-stick skillet, set over medium-high flame and add the vegan margarine. Once melted and bubbling, add in peaches and sauté. After about 1 minute, add in 1 tbsp of brown sugar. Continue sautéing for 2-3 minutes until peaches are caramelized and softened. Add in the chopped rusk and cook for 1 minutes – coating rusk pieces with pieces and sugary juices. Remove from flame and allow to cool for 2 minutes.
3. In a bowl or mason jar begin layering. Add a thick layer of oatmeal and the top with peach-rusk mixture, top layer being peach-rusk mixture topped with chopped pistachio. Garnish with a rusk toast!
Makes 2 servings