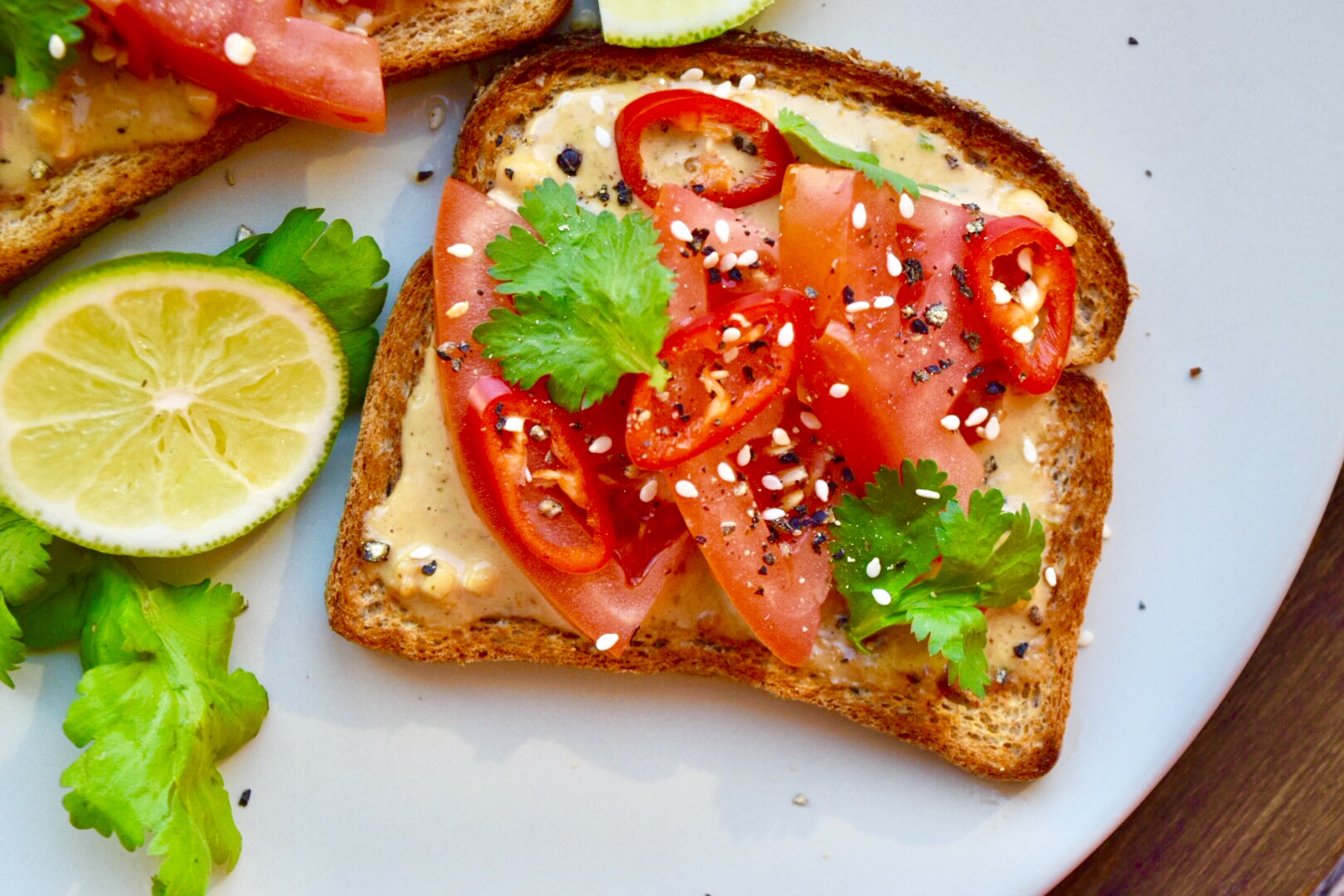 And the toast trend continues. I'm kind of over avocados – I mean don't get me wrong, I still love me some ripe avocado and guacamole, but this whole "avocado toast" thing has got to stop. I've said this so many times, but PEOPLE can you tell me WHY you are paying $15 for a piece of bread with barely half an avocado on it? Is it because it's the cool thing to do?! If so, I refuse to join trends – actually, I've never been one to follow trends. I wear yellow gold and silver jewelry together – FASHION FAUX PAS, UGH! In any case, now that I'm done with my overprice avocado toast rant, let me introduce to a NEW toast. Something I like to call Thai Peanut Toasty. It combine some of the core Thai flavors with everyday toast and it makes for a super delicious lunch or snack! And I BET you have most (if not all) of these ingredients on hand.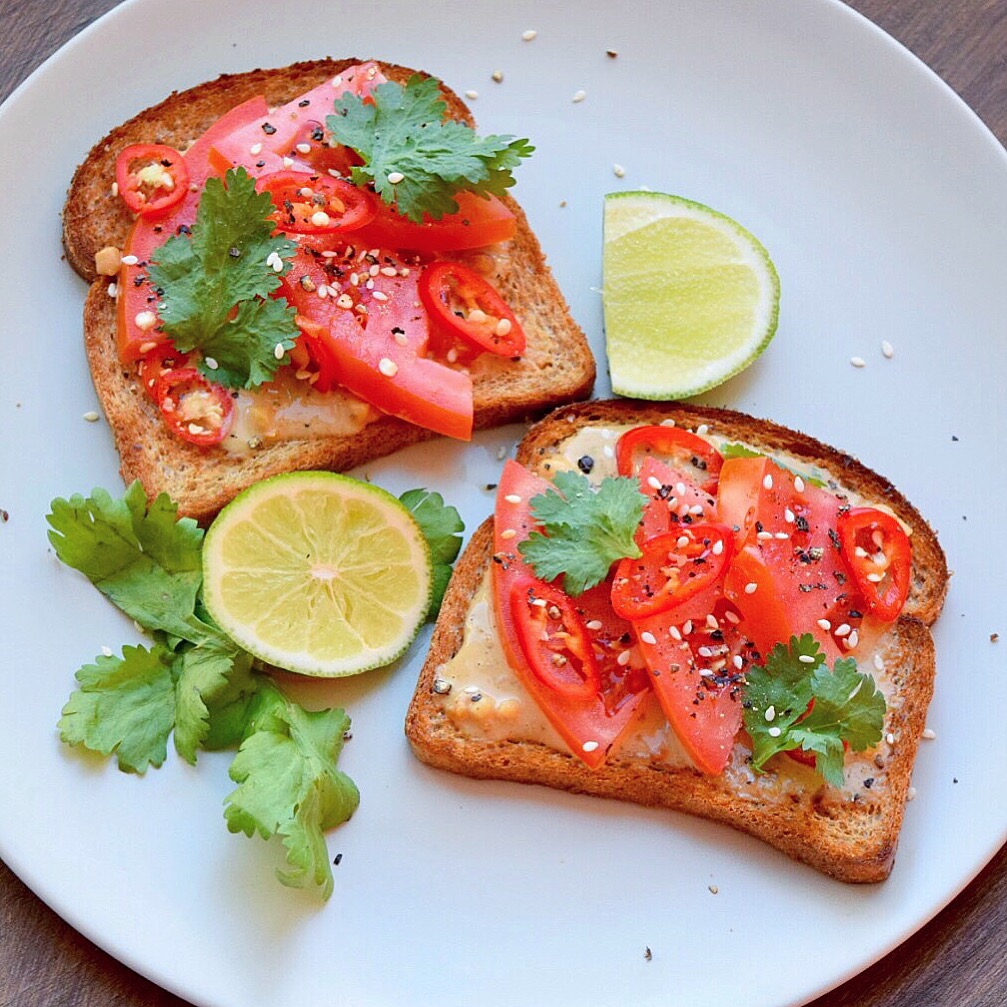 Thai Peanut Toasty: 
Ghetto Peanut Sauce 
3 tbsp natural crunchy peanut butter
1 tsp fresh lime juice
1/2 tsp fresh lime zest
1-2 tsp low sodium soy sauce
2 tbsp water
1 tsp red crushed pepper
Base & Toppings 
1/2 beefsteak tomato – sliced in quarters
1 tbsp fresh cilantro – roughly chopped
1/2 red fresno chili – thinly sliced
1/4 tsp – roughly ground black pepper
1/8 tsp white sesame seeds
fresh lime juice – garnishing
2 slices multigrain bread – or anything you have on hand
1. Whisk together all the ingredients for the peanut sauce until smooth and combined. Adjust amount of water – it should be a sauce consistency. Taste for salt and spice. Set aside.
2. Toast bread until golden brown. Spread peanut evenly on both slices. Top with tomato, chili, and cilantro. Sprinkle with black pepper, sesame, and a squeeze of fresh lime juice.
Eat!