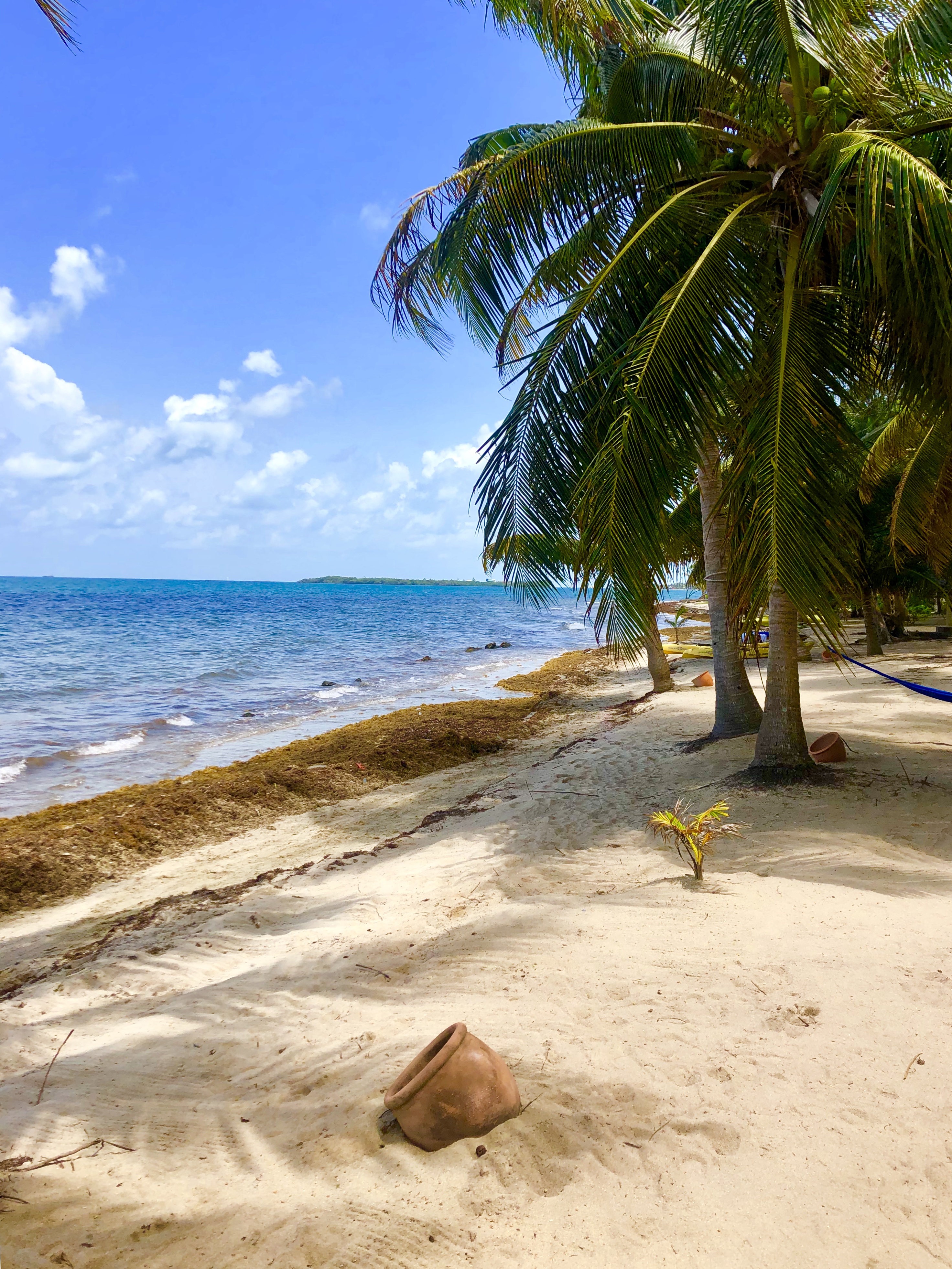 How many places have you traveled to that you can truly say are environmentally friendly? I'm talking domestically and internationally? I can say out of my travels I can count on one hand the number of countries that are truly environmentally and eco-friendly (and I have traveled to over 35 countries at this point). Some include Costa Rica, Japan, Australia, and now Belize. Belize is one of those hidden gems part of the Central American chain of countries. It is not an island – that is a misconception – and it is in very close proximity to Mexico. (You're gonna wanna read till the end to get a glimpse of where we stayed & my family!)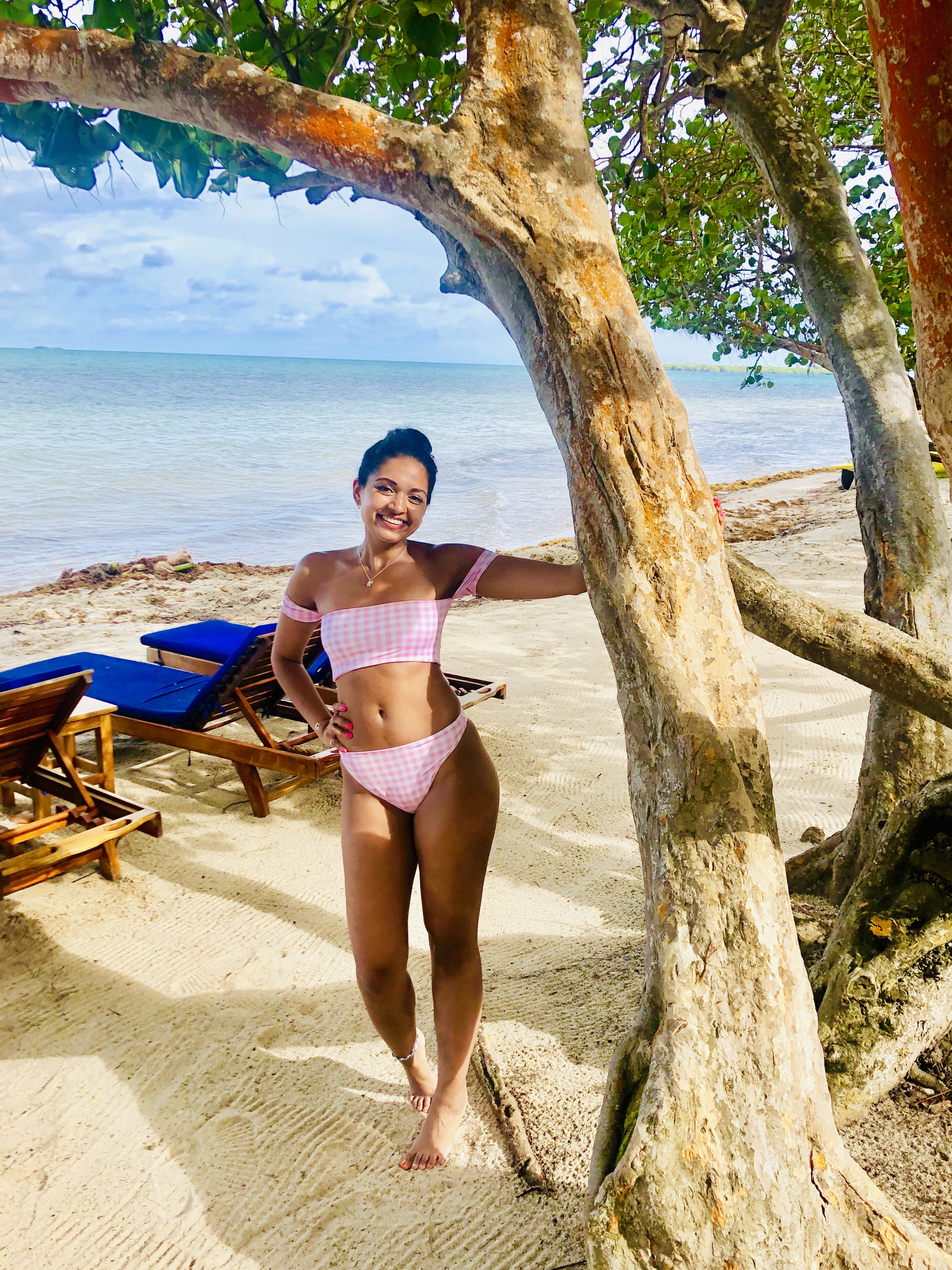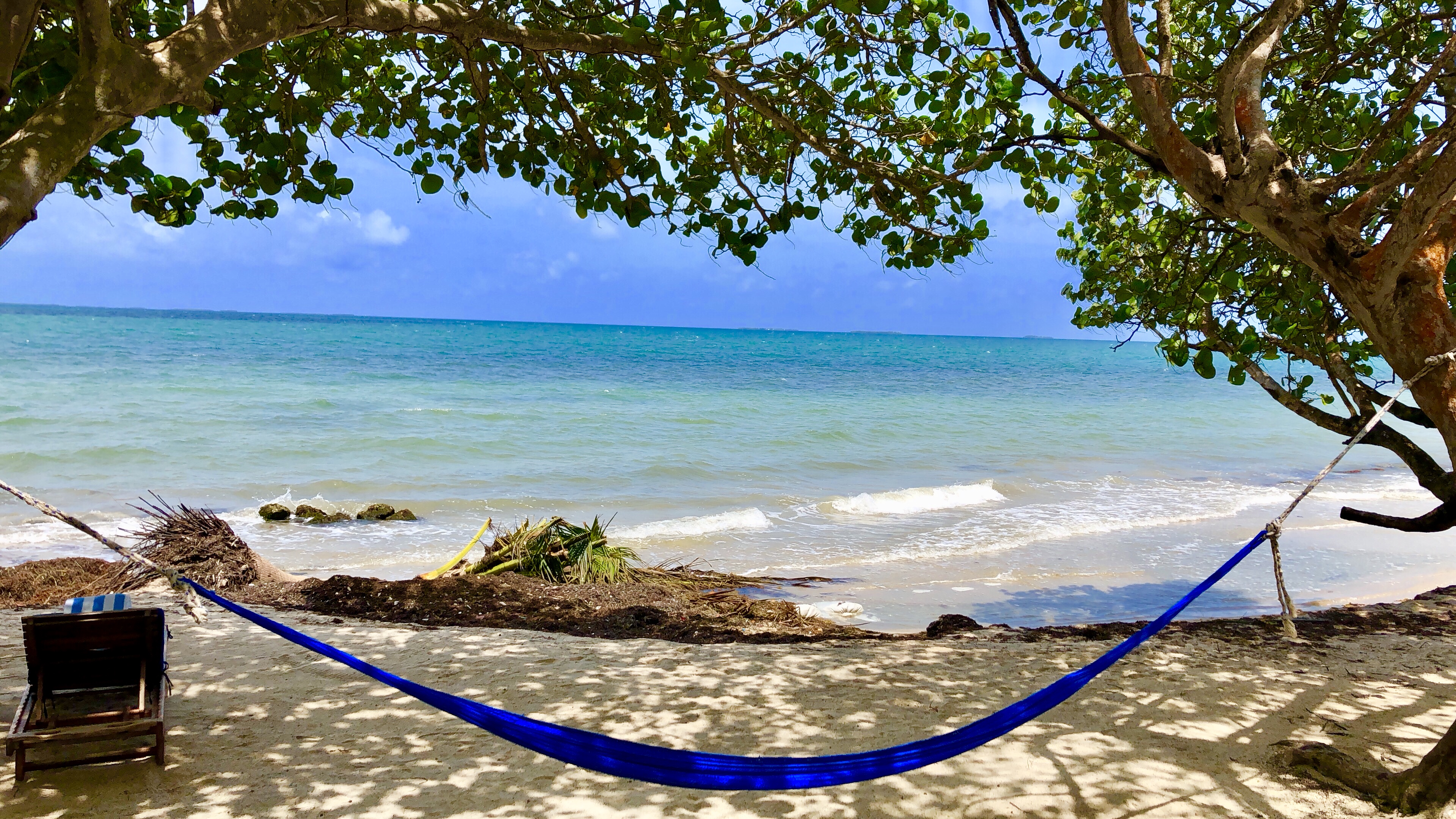 From the minute we arrived to Placencia, Belize, we were handed a Belizean Rum Punch made with entirely local ingredients and served in a glass with a steel straw and some with a bamboo straw – made from bamboo on the property! How cool is that!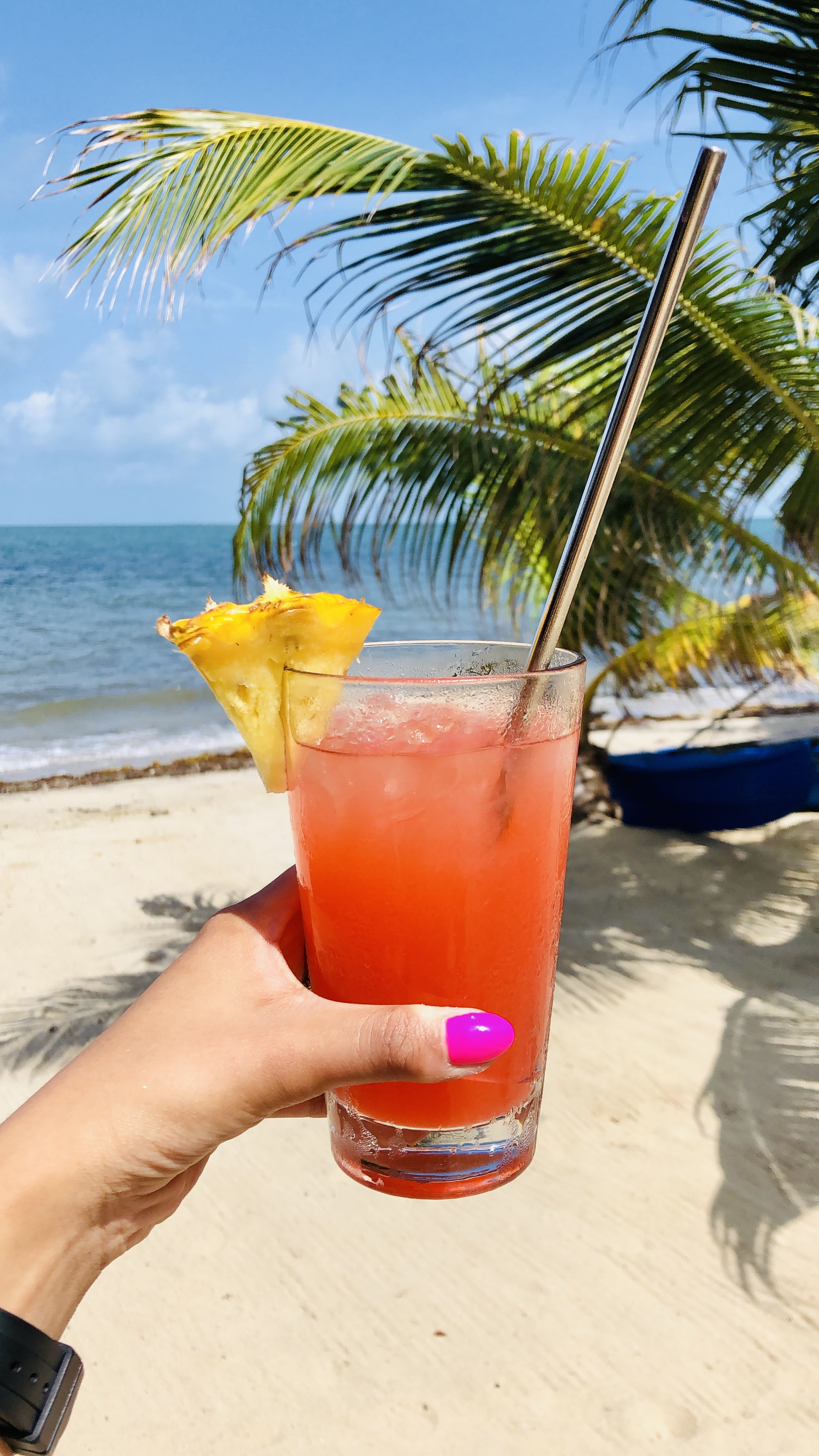 In addition to Belize being very environmentally friendly, I found their culture, food, and topography to be very interesting and beautiful. Here's why…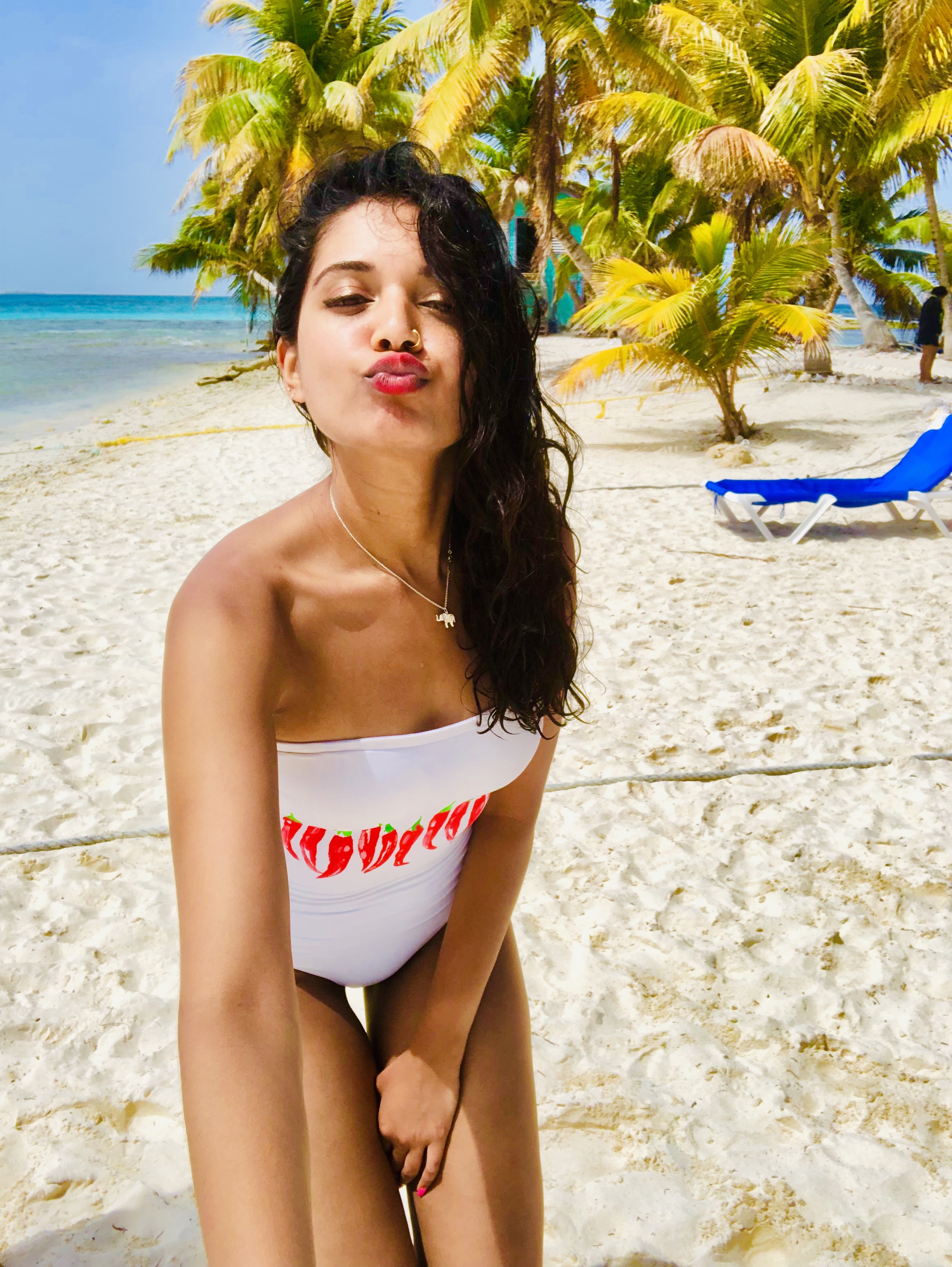 Culture
One of my missions on this trip was to understand if Belize is its own unique country – if it is it's own entity or if it's made up of several different cultures. After chatting with some locals, I learned that Belize is made up of approximately 7 different cultures, including Mexican, Mayan, Guatemalan, African and Caribbean. How cool is that? That is why there is a varying degree of how Belizean people look – I noticed some are fairer in skin-tone while others are medium all the way to dark – I found it super cool and nice to see from a cultural stand point. These different cultures especially effect there food!
Food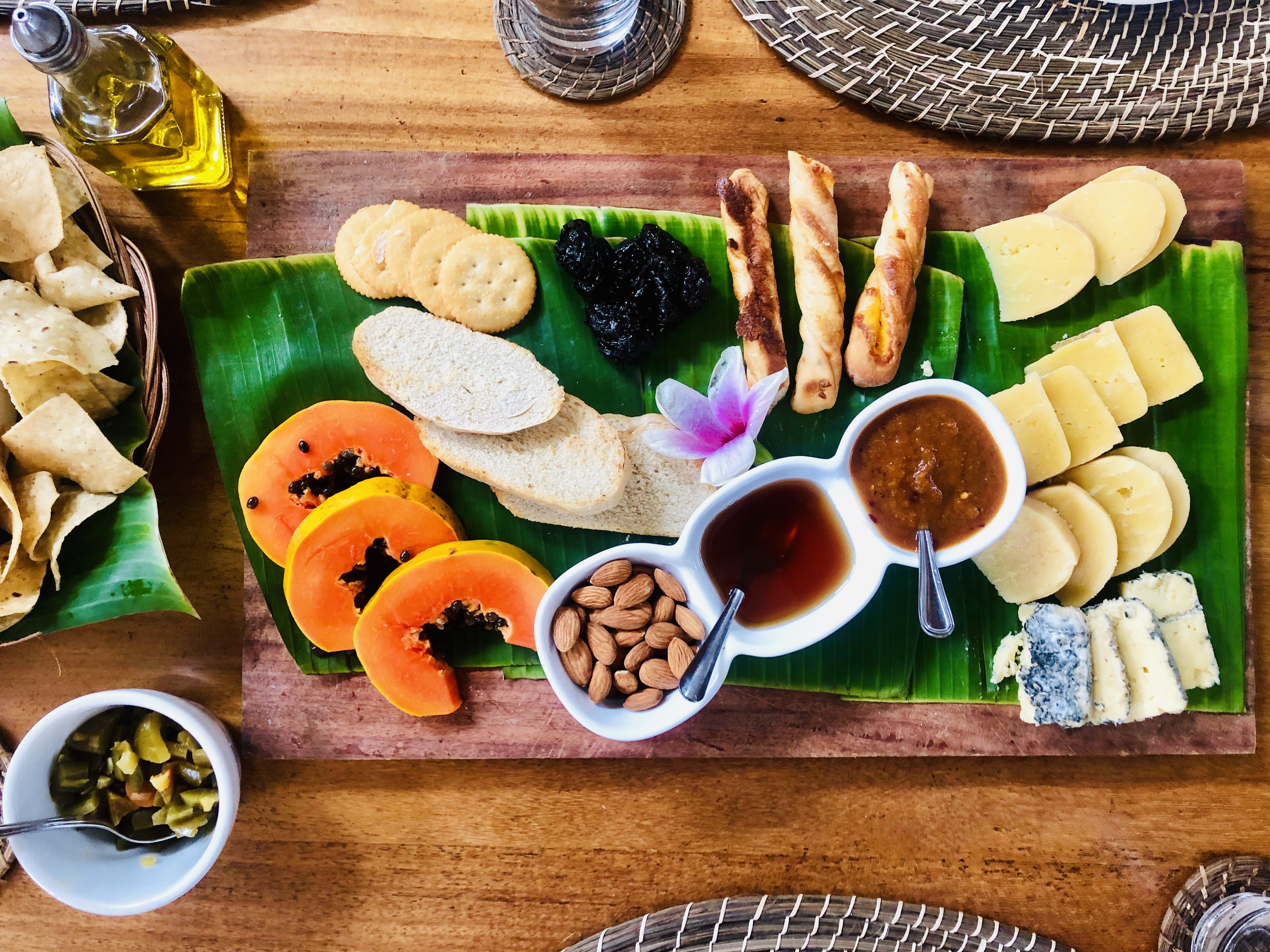 On to the delicious stuff. I had so much great food in Belize. I ate dishes ranging from Balinese, Thai all the way to Mexican and Caribbean. It was truly an immersive & cultural experience. The first night involved a Balinese-inspired feast with dishes like sautéed shredded coconut nut with chili-garlic sauce & peanuts, veggie fried rice, and peanut sauce. My family and I were lucky enough to also feast on freshly made Thai food – made by a Thai chef who happened to be in Belize! There was also a lot of Caribbean influence – from Fried Jack Cakes to Rotis made from all purpose flour – used to make Belizean burritos. And lastly, the traditional Belizean food was a cross between Mexican and SE Asian – it included stews made with coconut oil & milk with mixed veggies served with rice as well as tostadas topped with beans, veggies, avocado and local Belizean habanero cheese – YUM!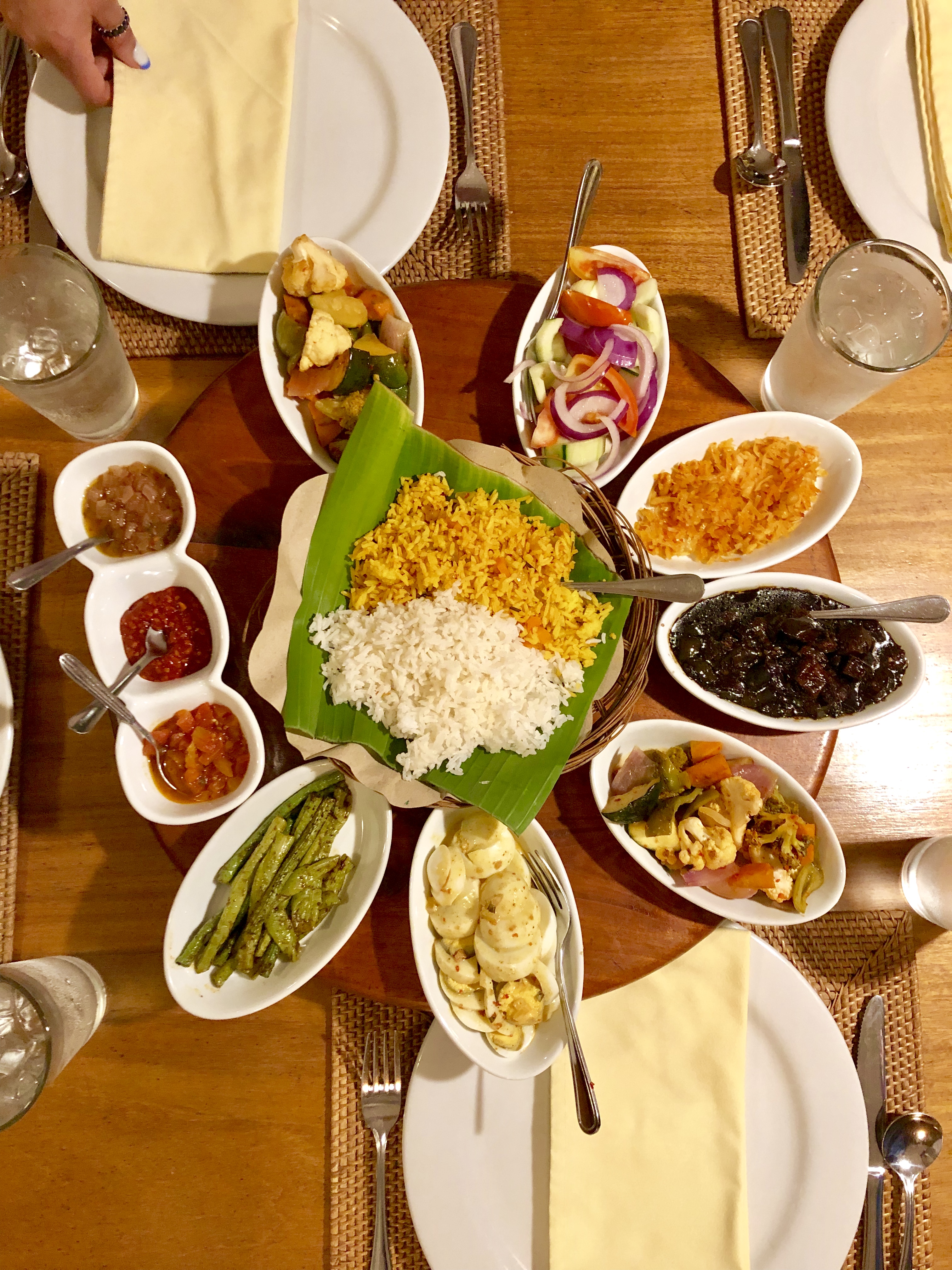 Since Belize is so eco-friendly, most of the hotels grow their own produce – especially at Turtle Inn. They grow their own vegetables and herbs such as chilies, cilantro, butter avocados and they made their own cheese! I was so impressed by everything that was grown on premises and locally! Such a sustainable way to live and also to feed tourists! And it makes one more appreciative of what's available – for instance, in the US (especially in NYC), a lot of produce is available year round, which is technically impossible because there are specific seasons for each kind of produce. So while in Belize there were a few fruits we were looking forward to eating, but when we arrived we were told they are not in season… it was initially sad, but then it actually made me happy that they were respecting the environment in understanding what it can sustain at any given time.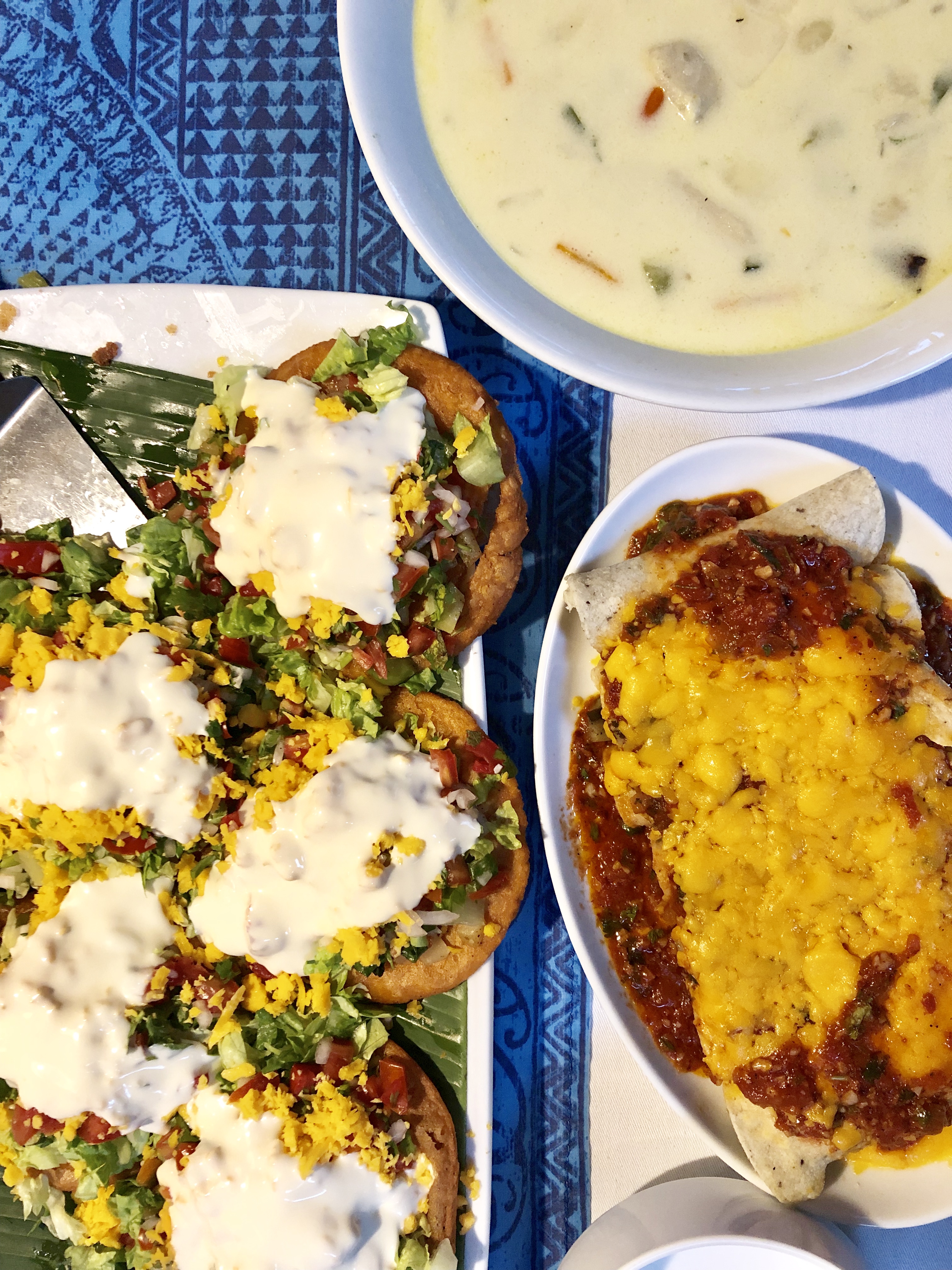 How can I forget – I was lucky enough to cook alongside one of the head chefs of Turtle Inn. I created a custom Belizean-Indian menu leveraging the indigenous ingredients of Belize folded into unique Indian dishes. Like using their version of Roti to create custom Kati Rolls, Spicy Veggie & Avocado Fried Jacks with homemade habanero cheese, Marinated Cauliflower, Raita, Indo-Chinese Hakka noodles and more!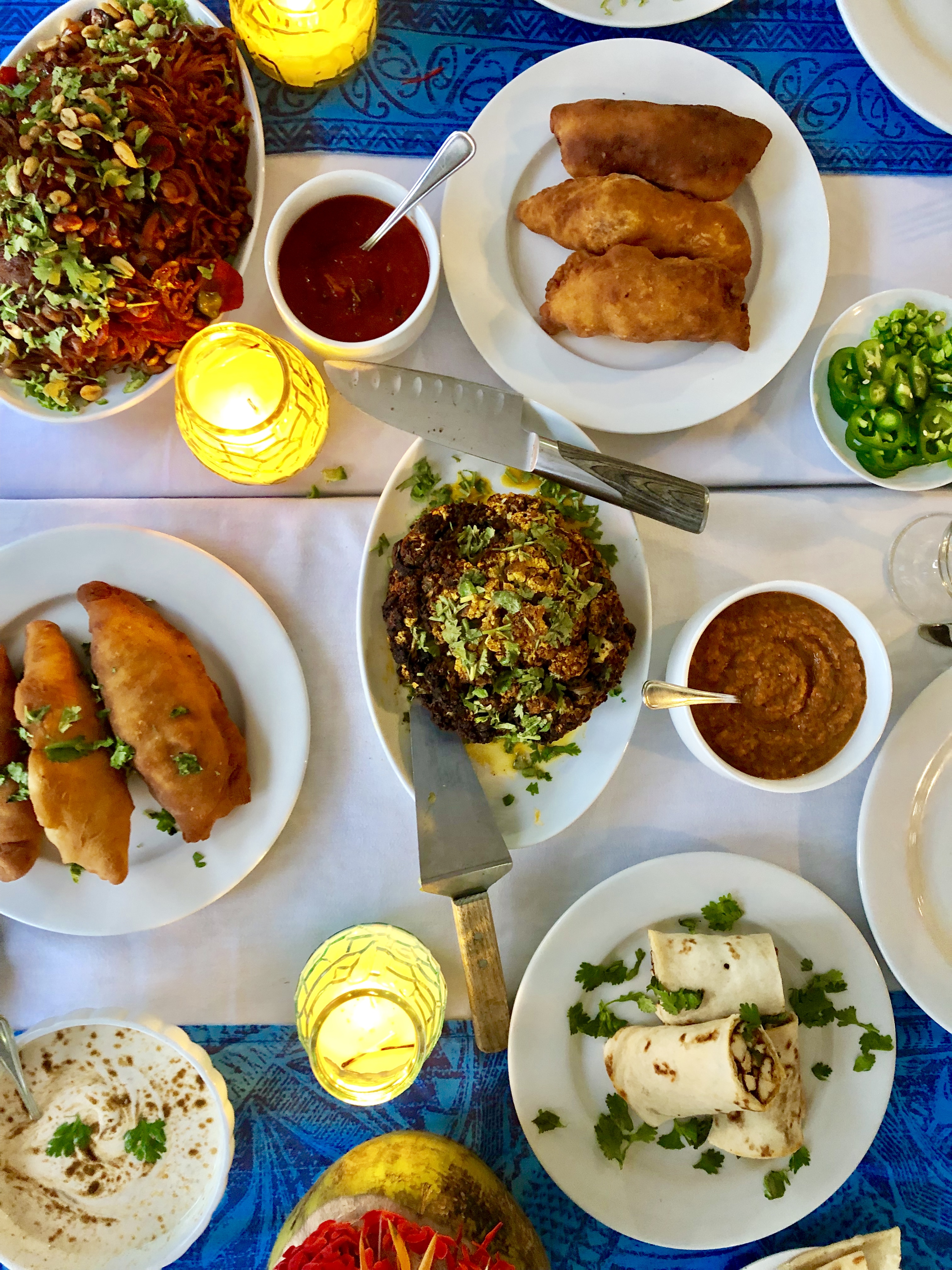 Topography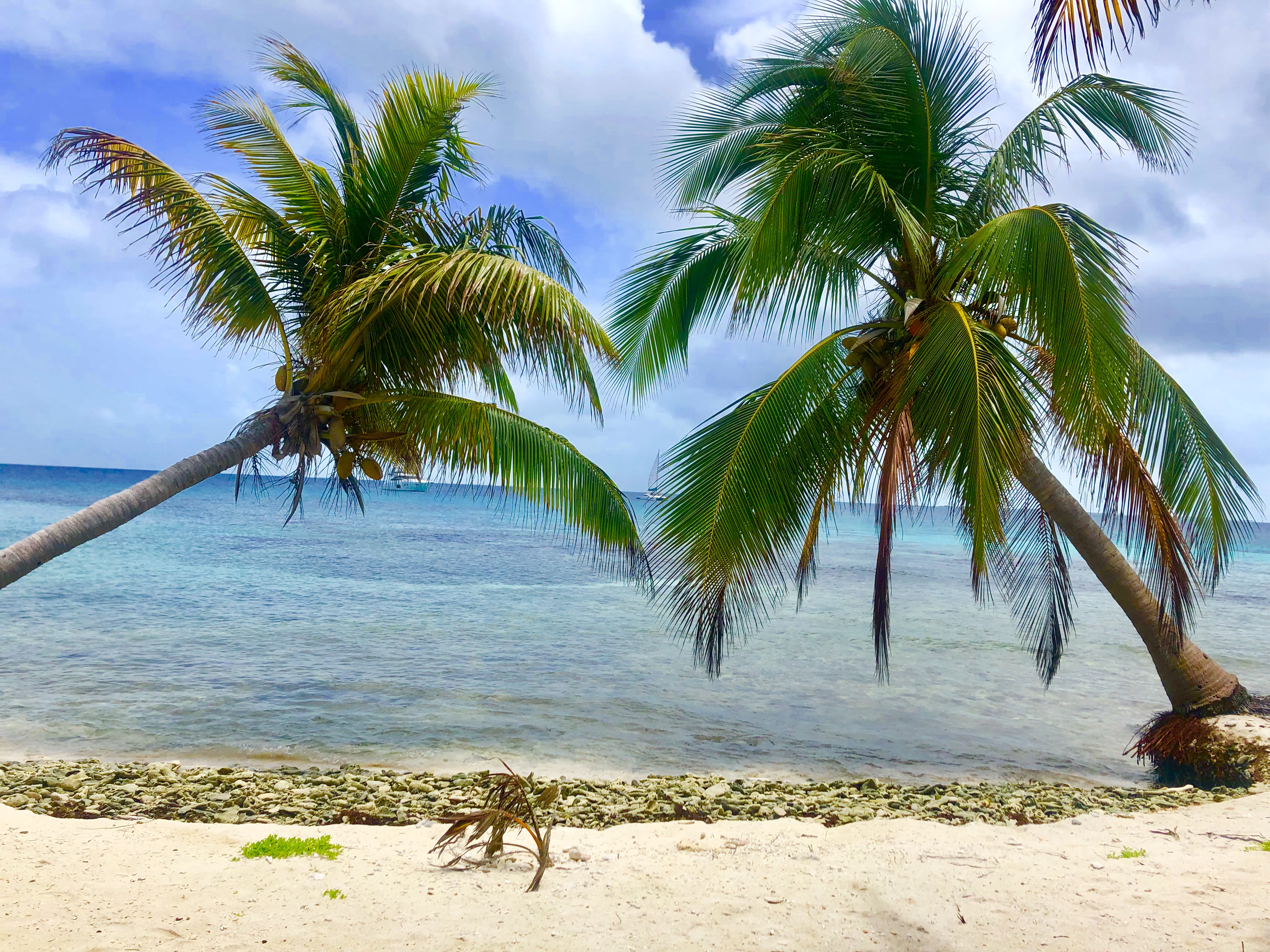 Belize is actually a country in the middle of Mexico and Guatemala and is the northern most country of the Central American chain of countries. Before traveling there, I heard many people referring to Belize as an "island," which is incorrect. There are many island off the coast of Belize that one can visit, but we decided to visit Placencia, Belize, which is a peninsula south of Belize City and is about a 30-40 minute jumper plane ride. The topography of Belize is really interesting – a lot of country is heavy mangroves, which reminded me a bit of Costa Rica. And the waters can vary between being calm like a bay and rough like the sea.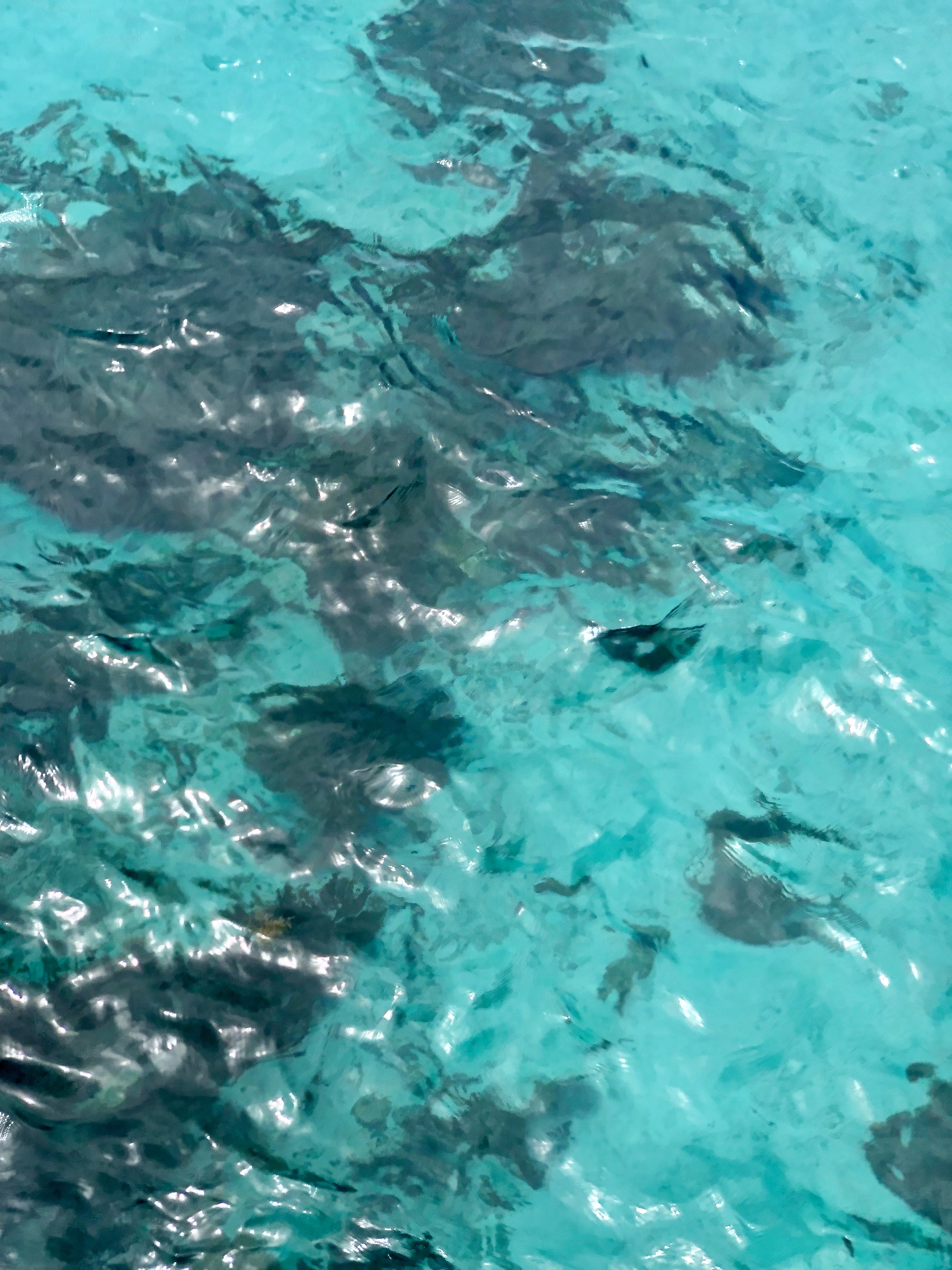 There is a ton of opportunity to visit different "cayes" or islands to discover the various marine life. Something that we were NOT able to visit is the famous Great BlueHole which is a super deep part of the ocean to the west of Belize that is a divers treasure chest – surrounded by coral and lush marine life. Very bummed about that! However, we did visit Little Bird Caye, which is a protected island that is a national park where you can hang for the day and snorkel to discover the different marine life of Belize.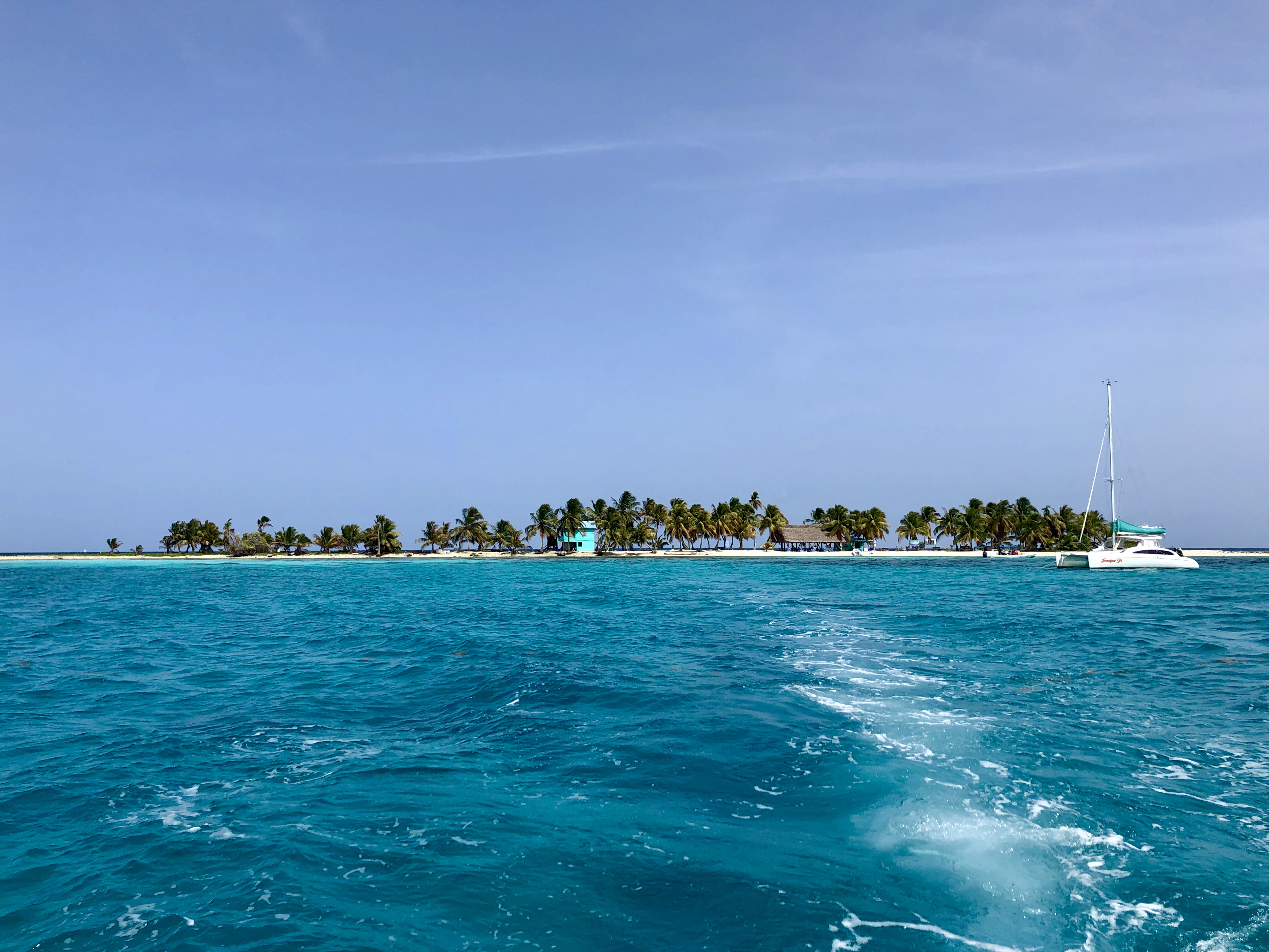 Environment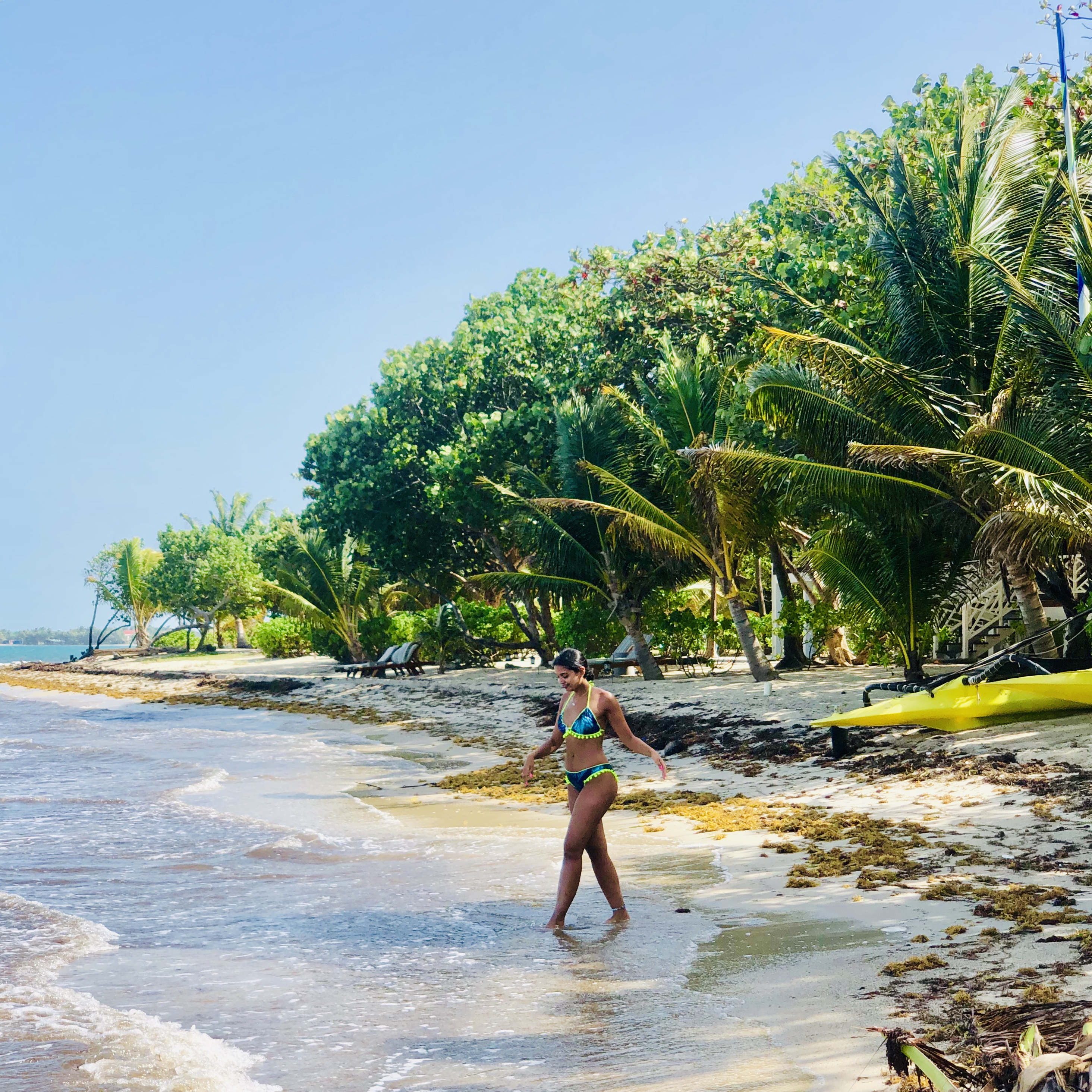 As mentioned earlier, Belize is by the far one of the most environmentally friendly countries I've visited. You can tell that every person is very caring of their environment – from what they serve you (food, utensils); to the beaches – all are natural, there is no fake sand as you would normally see at tourist destinations and it is generally untouched; to the lack of A/C – yup, a bit torturous for a NYC gal, but it's testament to their respect for energy consumption; to their produce – they generally grow everything on site, use local, and only use what's meant to be in season. I really really REALLY wish the US learned from these countries. I understand our population and demand for things in general make it difficult, but somehow we need to change our mindsets here.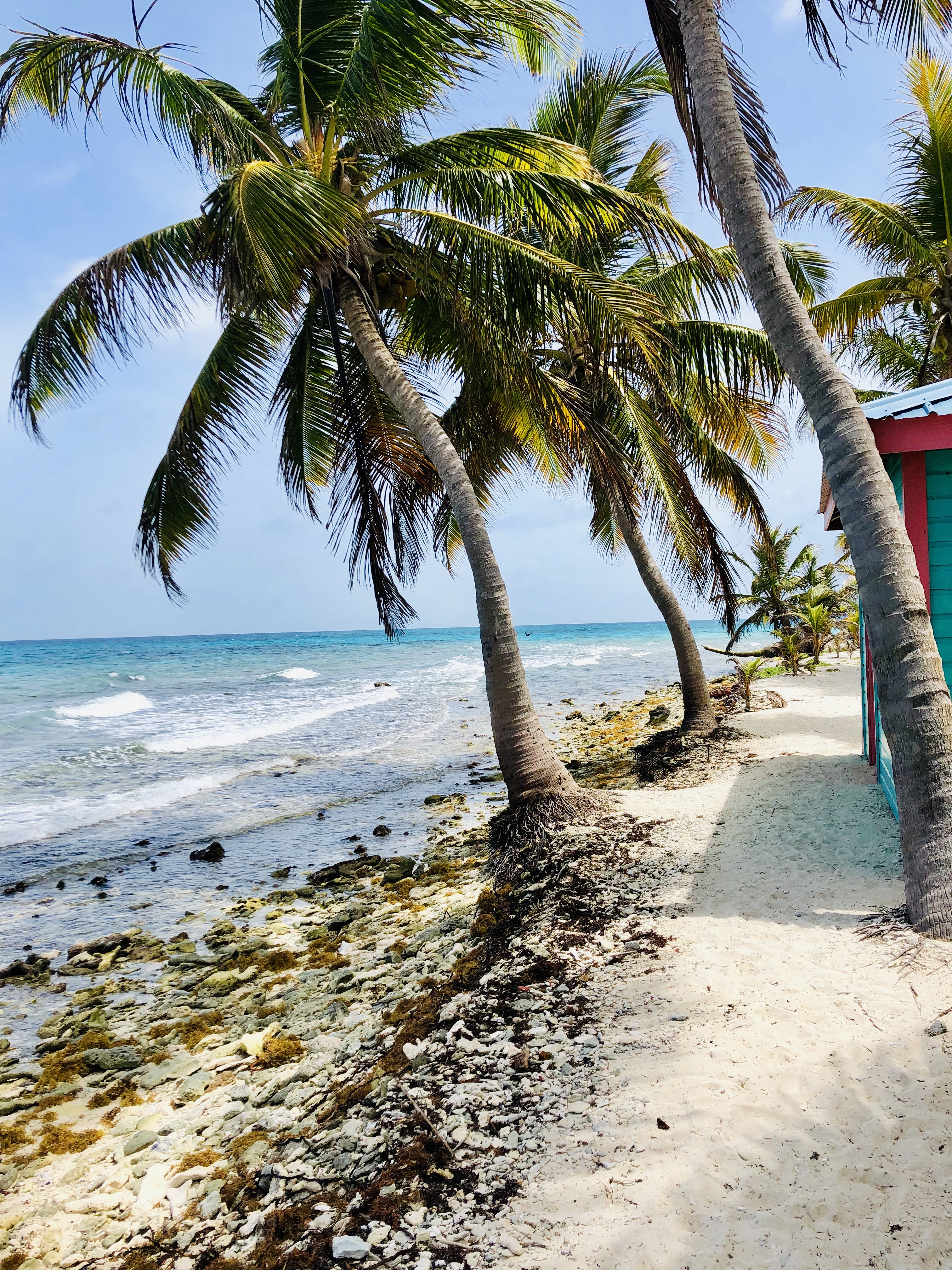 Unfortunately, there was a TON of stinky seaweed washed ashore on the beaches and I inquired as to why that is. The locals informed me that it is seaweed that has been aggressively washing ashore for the past few months coming from the more tourist destinations such as Tulum and Cancun. And because Belize does not artificially expand their beaches with fake sand like the Cancuns and Miamis of the world, this is taking a toll on their shores and tourism. Low and behold, a few days after returning from Belize, there was an article on Bloomberg explaining this sudden seaweed emergence. Of course this situation is because of pollution and excessive tourism, where people aren't respecting the environments. Even though I myself am a tourist in these countries, I cannot begin to describe how much I abhor tourists and their lack of respect!!!
Proximity to US
It's not a bad flight at all from NYC – there are no direct flights to Belize City, but it's a short flight to Atlanta or Miami and then a short flight to Belize City, making the whole trip about 5-6 hours. I actually broke up my trip and stayed in Miami for a couple of nights and then went to Belize. That's a great option too!
Where to Stay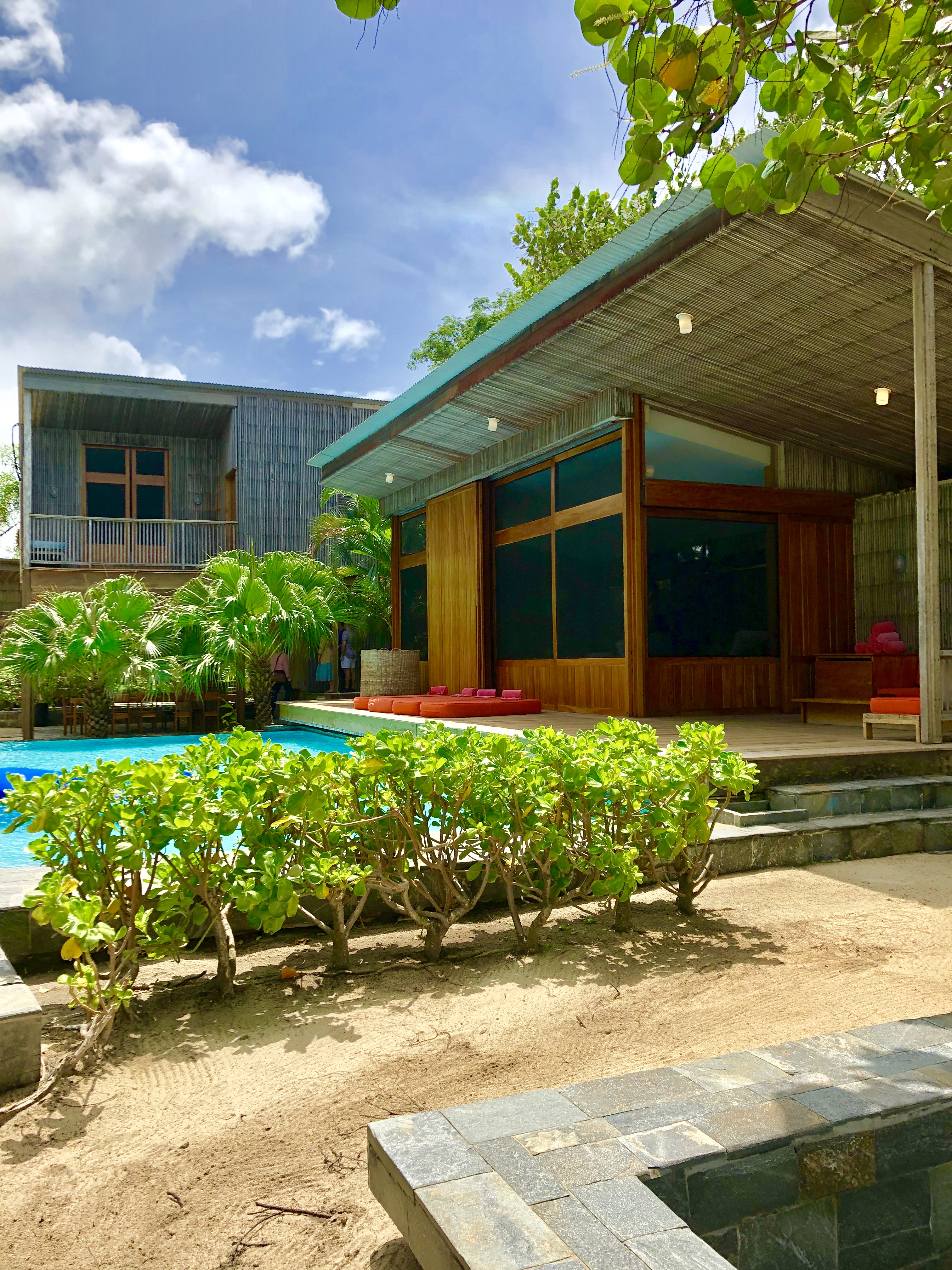 We traveled to Placencia and stayed at Turtle Inn. Other areas we were considering that could potentially be good options are The Phoenix Resort on Ambergis Caye.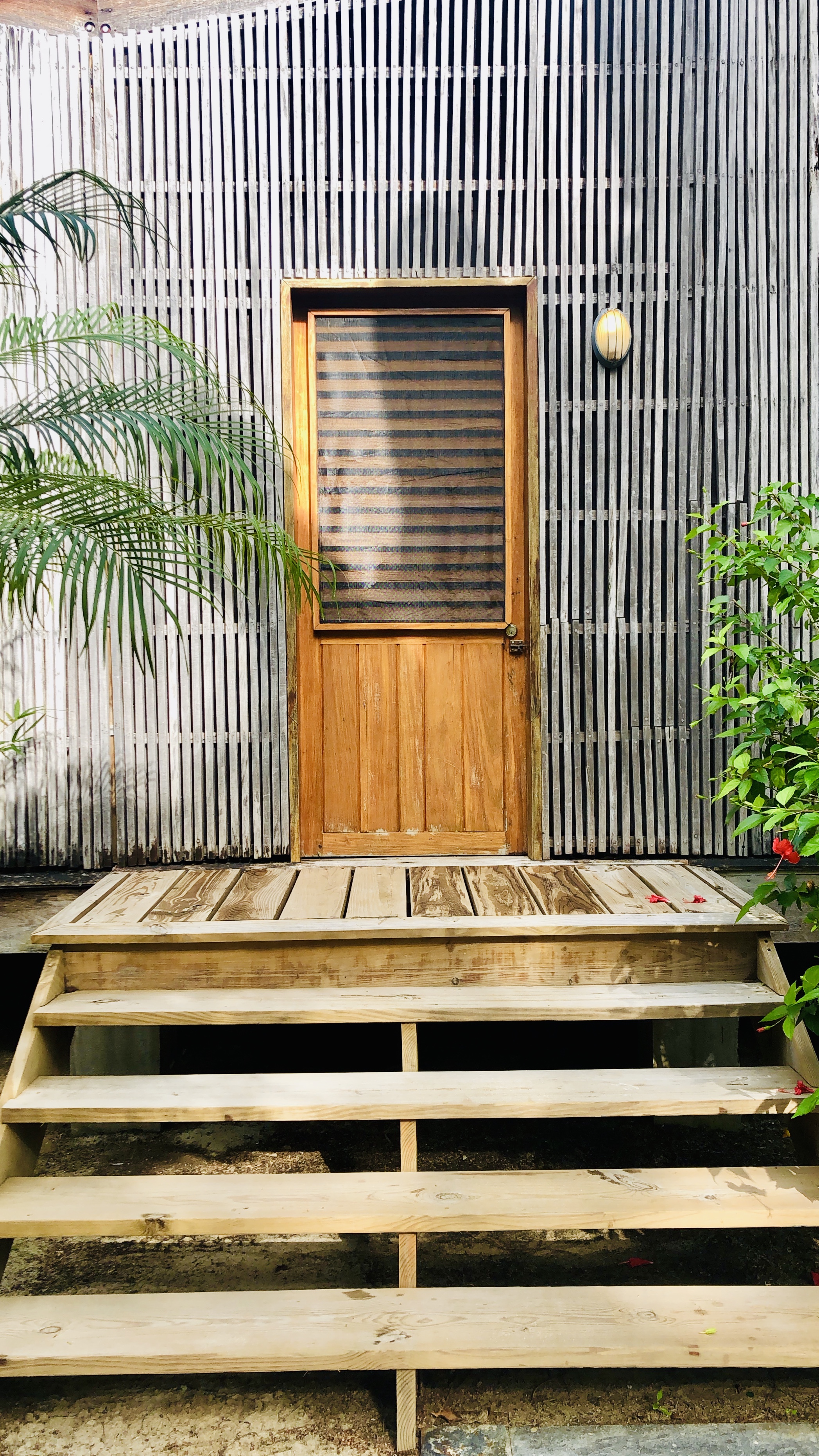 Familia <3